As internal party elections beckon for major political parties such, campaign posters are already popping up of individuals who want to lead their parties especially at constituency, regional and national levels.
One such person is Kasim Hamisu, known otherwise as Alhaji Nelly who intends to contest the Chairmanship position of the NPP in the Walewale Constituency when the elections come around. But even before campaigns start in earnest, Alhaji Nelly has already attracted all the attention to himself due to his assault - on - grammar posters.
He has become ridicule on Facebook for his inability to get the spellings of "aspirant" and "hopeful" right. On the Poster, Aspirant is spelt "Asparant" whiles hopeful is spelt "hopefully".
The error - laden poster was first shared yesterday on the social networking site by Tamale – based Journalist, Fuseini Safianu Mandeya and some of the comments that have since followed are hilarious.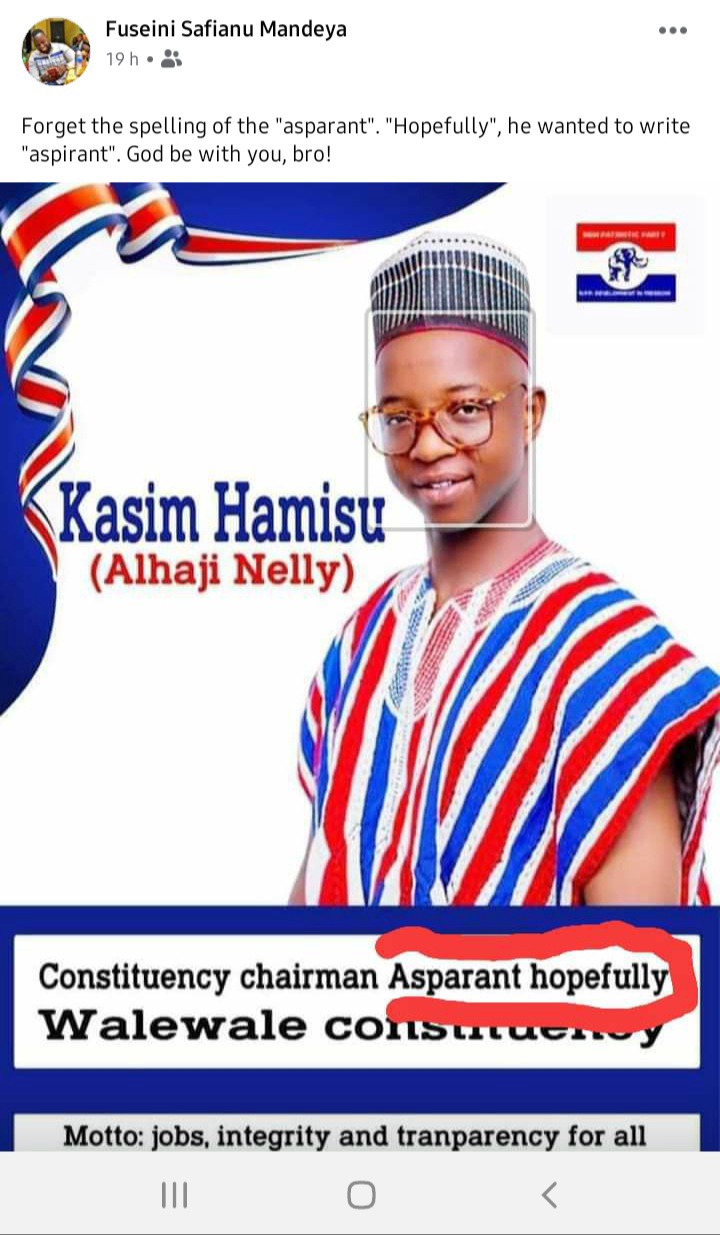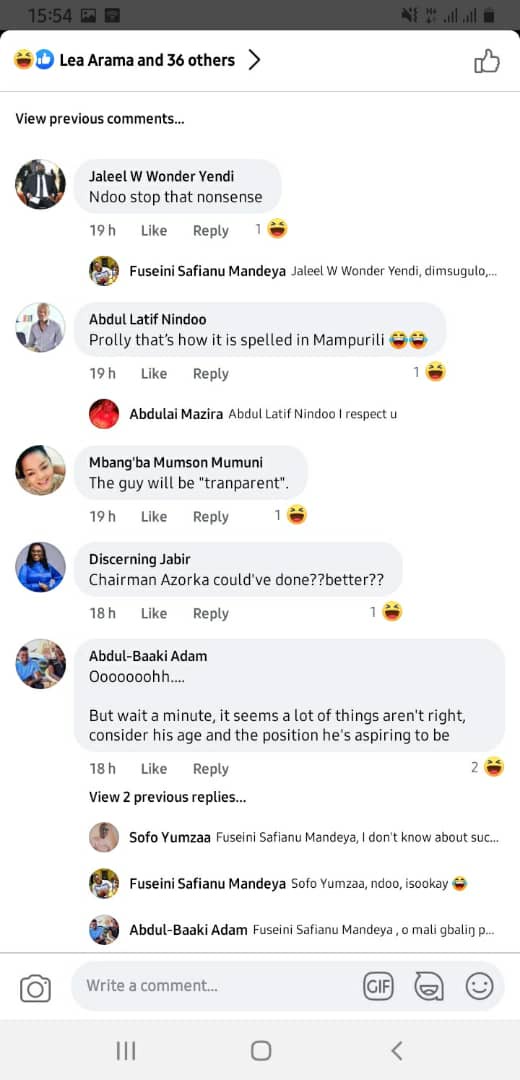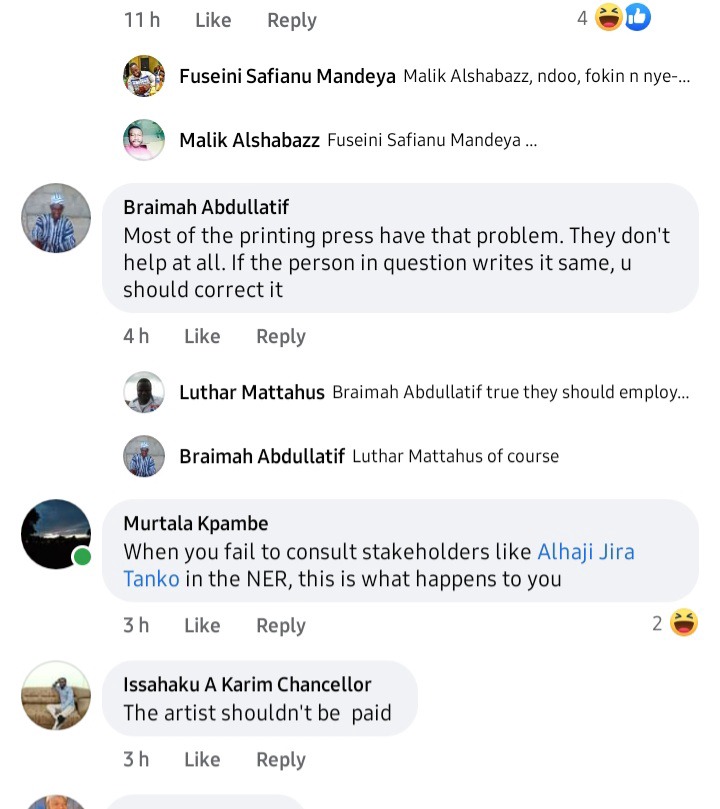 Content created and supplied by: Kumbundoo (via Opera News )