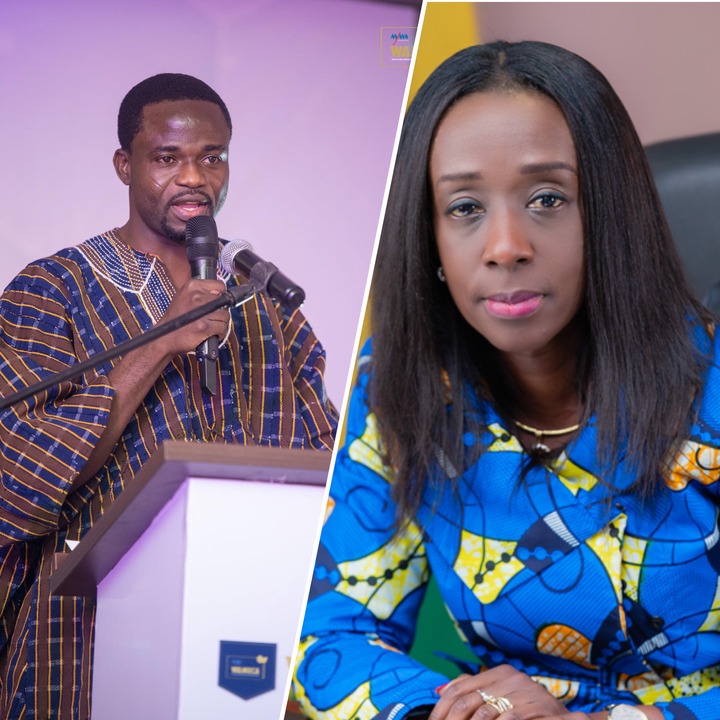 Renowned investigative journalist Manasseh Azure Awuni has asserted that yesterday he was in court for a case that involves him and the Food and Drug Association (FDA) Boss Mrs. Delese Mimi Darko.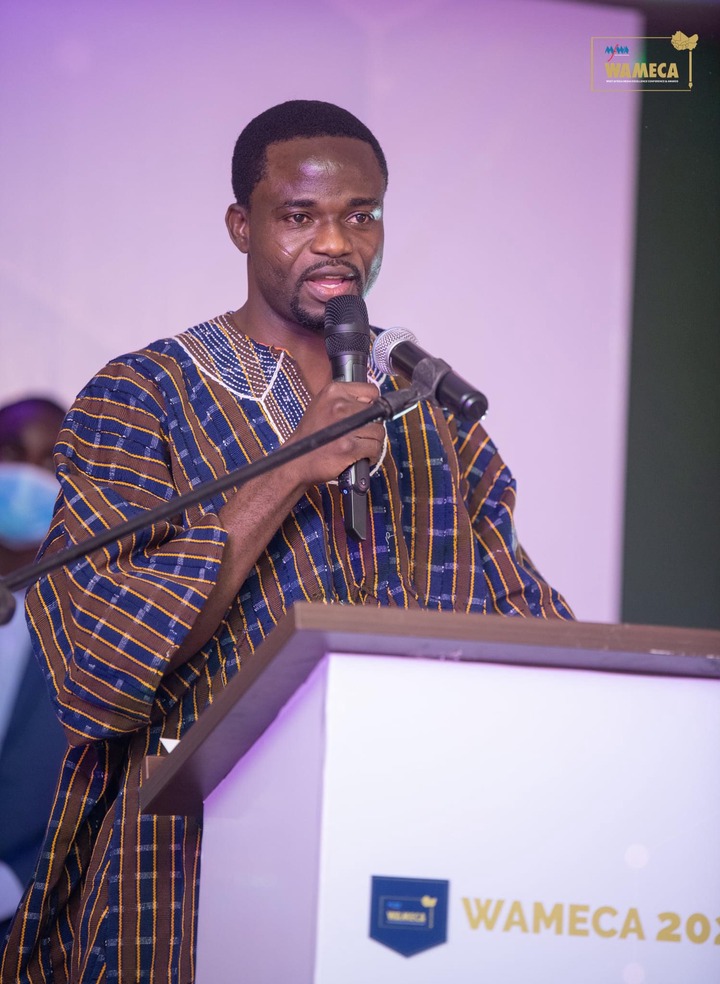 Later part of last year Manasseh Azure advertised to telecast his latest exposé "The Returned Bribe". It was supposed to be showed on Joynews but that didn't happen.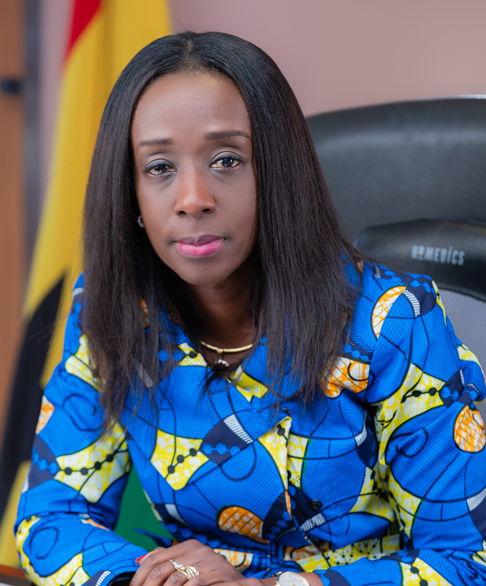 The legal team of the FDA Boss secured an injunction against the telecast of the exposé. The exposé had in it a bribery allegations that the FDA is alleged to have received from some unscrupulous people. They wanted their herbal product to have been licensed by the FDA.
The case is at the High Court so the court called the case yesterday. According to Manasseh, the legal team had stated they were encountered some difficulties when they wanted to serve Manasseh with the writ.
Manasseh said that he went to court yesterday ready to be cross examined by the legal team of the FDA boss but they that didn't happen as they have filed for review at the Appeals Court.
Below are screenshots of Manasseh's post: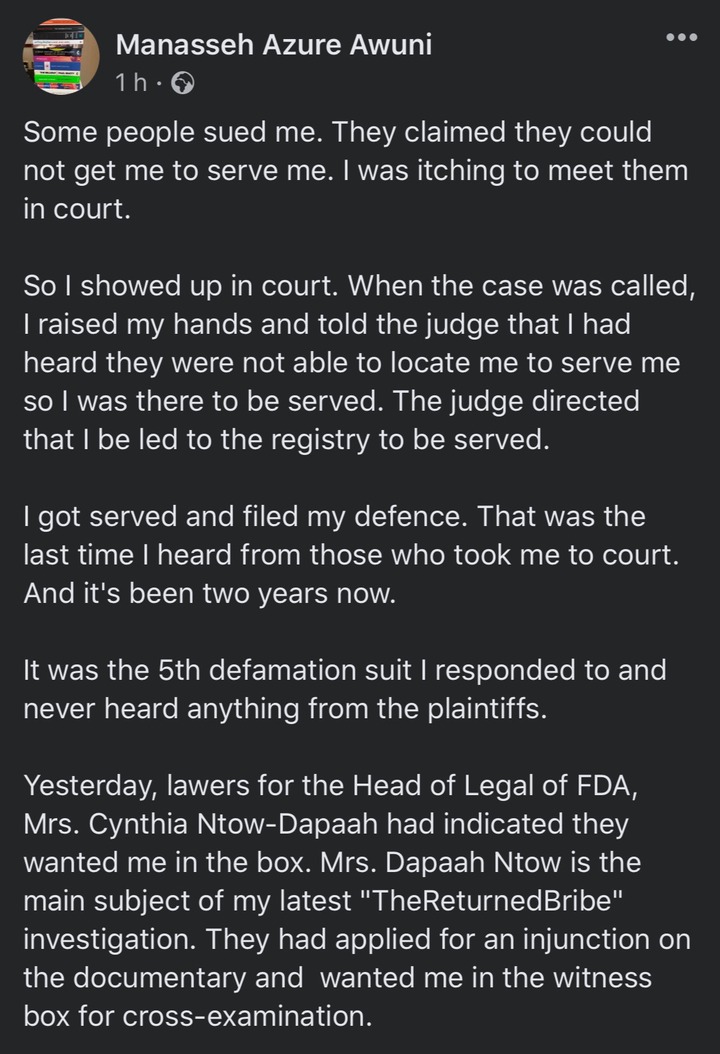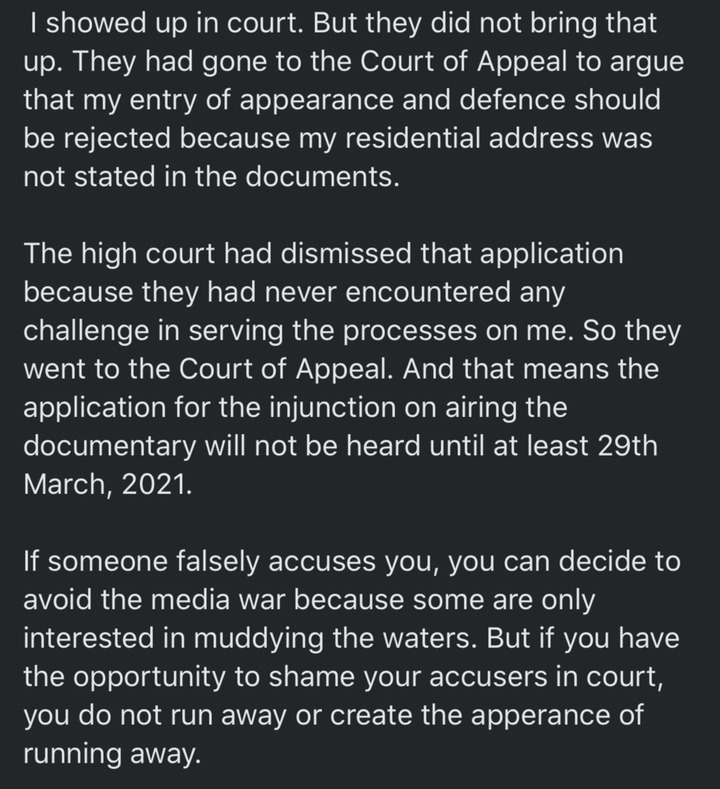 Content created and supplied by: DannyBoi288 (via Opera News )