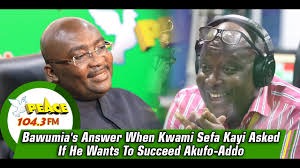 Notwithstanding the fact that, we are in 2021, just a year from the world's darkest year 2020, and Nana Addo is yet to have the full compliment of his team to prosecute his second and last term of office, politics in the next general elections are very ripe now!
In the NDC, it is certain that, Mahama has plans to contest again. In the NPP, several persons have had to be on the low, due to the strict warning giving by the president, as he has insisted that, everyone who wants to engage in pure politicking towards 2024 must desist and help him rather.
Whereas many are concerned about the prospects of both Bawumia and Alan Cash, many are also of the view that, a long list of party flagbearer hopefuls may emerge again, discrediting the gains made in the Nana Addo's government.
Bawumia at the moment is in the lead, according a political analyst and scientist at the KNUST who was asked to comment on the subject matter! On condition of anonymity, he insisted that, Veep Bawumia is following a detailed and strategic political roadmap, that many may have not realized.
"He is a Muslim and a practicing one, and he is visiting churches and meeting members of the clergy and no is is thinking about how his strategists, are positioning him to be a boundary between the two faiths, which have so far been a determiner in all most all election victory's in the 4th republic" He said.
In another instance, i chanced on insider information that reveals that, plans are far advanced to move away from the norm and push for a leading Ghanaian broadcast journalist, Kwami Sefa Kayi of award-winning morning political talk show, Kokrokoo on Peace FM 104.3 as his running mate.
The intent is that, informed by the assuring votes from party faithfuls, there is the need to attract the few percentage of floating voters who decide the winner and the journalists appeal to such grouping and his ability to still be a member of the party makes him the most credible choice, away from the norm.
We all can just wait, to see what puns out eventually!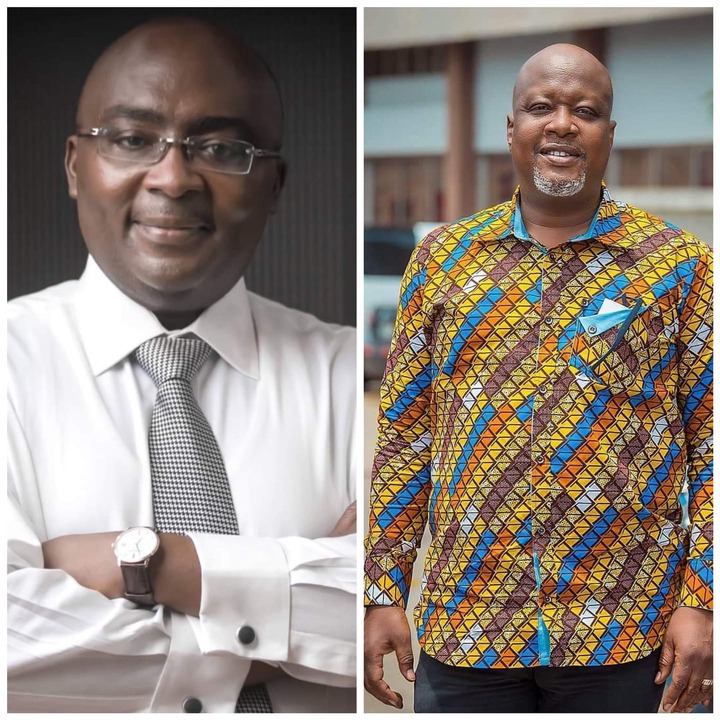 Whats your views on this? As an NPP person, is this team capable of holding on to power after 8years in power?
COMMENT, SHARE, FOLLOW ME
.
Content created and supplied by: MrsBabie (via Opera News )