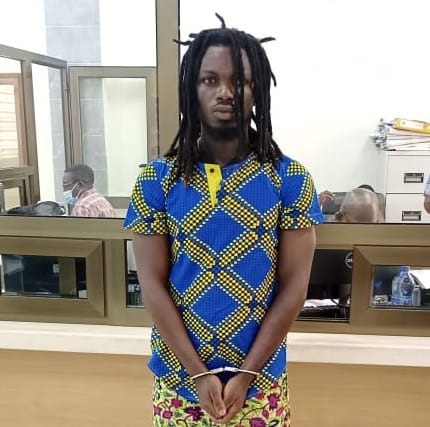 A young citizen has found himself in the grips of Ghana police after failing to pay his light bill.
According to an ECG officer, the arrested citizen owed the Electricity Company a whopping amount of GH¢7486.56.
Revealing the factors contributing to the arrest of the young citizen, the acting general manager of public relations and communications for the Ashanti Strategic Business Unit of the Electricity Company of Ghana (ECG), Mr. Erasmus Kyere Baidoo narrated that.
Mr. Asiamah, a hairdressing salon operator was arrested after the company tried several times to make him pay for his light bill.
He mentioned that the 28-year-old salon operator illegally connected his shop into a single-phase energy metre for power.
The officer asserted that Asiamah was initially billed GH¢7000 after engaging in a similar act a few days ago.
Failing to get the operator to pay his bill made the ECG officer get the police to arrest him. 
What was meant to be the arrest of the operator turned into a drama as the operator succeeded in locking the police officer and the ECG officer in his salon.
Narrating the scene, Mr. Baidoo said in their attempt to arrest the operator He was "However, angered by the attempt of the police and the personnel from ECG to arrest him, got out of the salon and used two big padlocks to lock them in the salon and left the scene".
Dramatically, Baidoo said the operator proceeded to report to the Asokwa Police Station that some armed robbers had attacked him in his shop.
Currently, the young salon operator is in the grips of the Police service pending further investigation and actions.
Content created and supplied by: KSTECH (via Opera News )