The seven judges have been called upon on 10 occasions to the hearing of the 2020 Election Petition to rule.
The seven judges who are hearing the Election petition case are Chief Justice Kwasi Anin Yeboah, Gertrude Torkonoo, Marful Sau, Nene Amegatcher, Prof. Kotey, Mariama Owusu, and Justices Yaw Appau.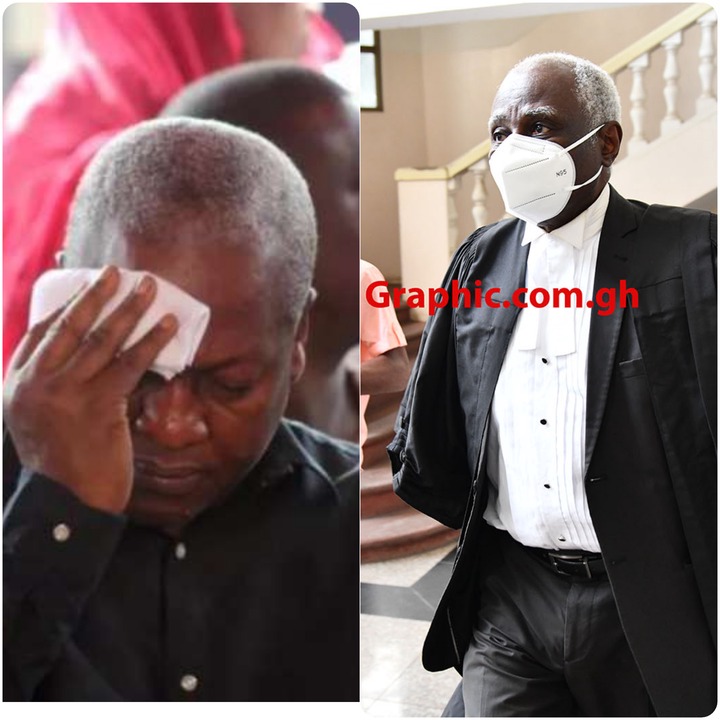 The rulings so far made by the Supreme court's decisions in the last few weeks have been consistently 7-0 and 9-0 on three occasions.
First of all, the court granted the petitioner's request to correct few errors, Mahama's lawyers moved to correct those mistakes in 2020 election petition and that did not affect the substance of the petition.
Secondly, Mahama's lawyers were dismissed a request for interrogatories to be served. These were 12 questions they wanted Jean Mensa to answer and eventually Supreme court dismissed Mahama's 12 interrogatories for the EC Boss.
Thirdly, Mahama's lawyers were unanimously dismissed a request to replace a paragraph and add additional information to be push by the petitioner to have the interrogatories ruling reconsidered.
"Allow me to exhibit further that your ruling was contrary to what the law is saying" – Mahama said to Supreme Court. This Supreme Court panel also dismissed Mahama's application to review interrogatories ruling.
Fourthly, The seven judges cancelled the portions of the petitioner's witness Asiedu Nketia statement. Supreme Court strikes out 7 paragraphs of Asiedu Nketia's statement
Fifthy, This seven Panel also dismissed a request made by the petitioner for documents to be audited. Supreme Court dismisses Mahama's application to verify six of Electoral Commission documents
Sixthly, The seven panel unanimously strikes out five parts of 32 paragraphs of Mettle Nunoo's statement and maintained 27.
Lastly, The Supreme court panel rejected the petitioner's request to call on Jean Mensa to testify.
According to the Supreme Court judges they cannot compel Jean Mensa to give evidence if she is not willing to do so. The panel dismissed the petitioners request to reopen his case in court.
Content created and supplied by: Boysons (via Opera News )