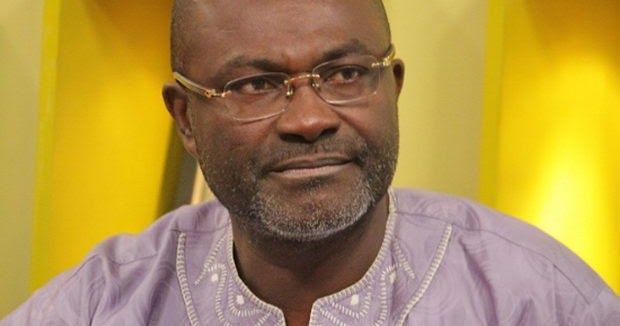 Across the length and breadth of the country, even in extremely rural communities, the name of the Maverick politician, Kennedy Ohene Agyapong is well-known from adults to children. 
His widespread popularity continues to grow each day and night, and it appears that very soon he would conquer the entire continent.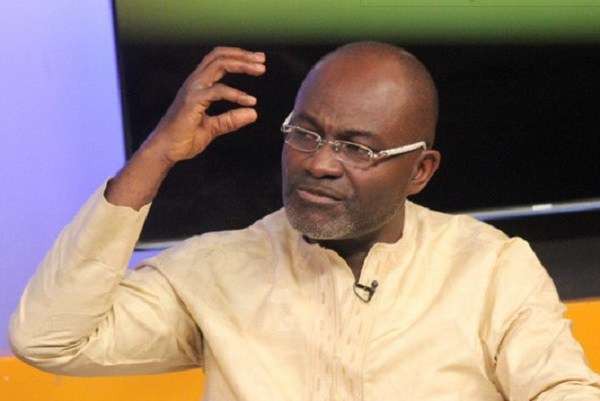 His straightforward and 'no-nonsense' approach to dealing with issues of national interest through the media although gets many people's attention to follow him and share their opinion, it has however over the years landed him in several troubling situations.
It's as if he has his own definition and understanding of freedom of speech and expression, which is highly dissimilar and contradictory to that which is enshrined in the Supreme Laws of the land. 
The most notable has to do with the statement he made on Ghana's popular Adom FM on June 4, 2018 regarding Ghana's renowned investigative journalist, Anas Aremeyaw Anas after his popular expose`, "Number 12" led to the arrest of the former president of Ghana Football Association, Kwesi Nyantakyi. 
He fearlessly declared that the top International journalist is a 'blackmailer', and 'an extortionist', 
Not only that, he also made another 'profane' and very troubling statement about Anas' right-hand man, friend and colleague, Ahmed Hussein-Suale which sadly and surprisingly led to his assassination.
This is what the controversial politician said: "If he comes here, beat him... whatever happens, I'll pay."
Although he was cross-examined in parliament for contempt in that same year, nothing substantial came out of it.
Meanwhile, his threatening statements were condemned globally by human rights activists, journalists associations, and other poweful humanitarian personalities. They all then called for strict laws, and adoption of best practices to protect all journalists in the country.
Even after that incident, he never stopped displaying and proclaiming his controversial comments, opinions and speeches on TV, radio stations, and all forms of print and digital media.
Just one bombshell he drops in a minute can trend for several days or weeks on social media. 
This indicates how popular, powerful and influential this personality is.
But away from that, let's get personal with Hon. Ken Ohene Agyapong.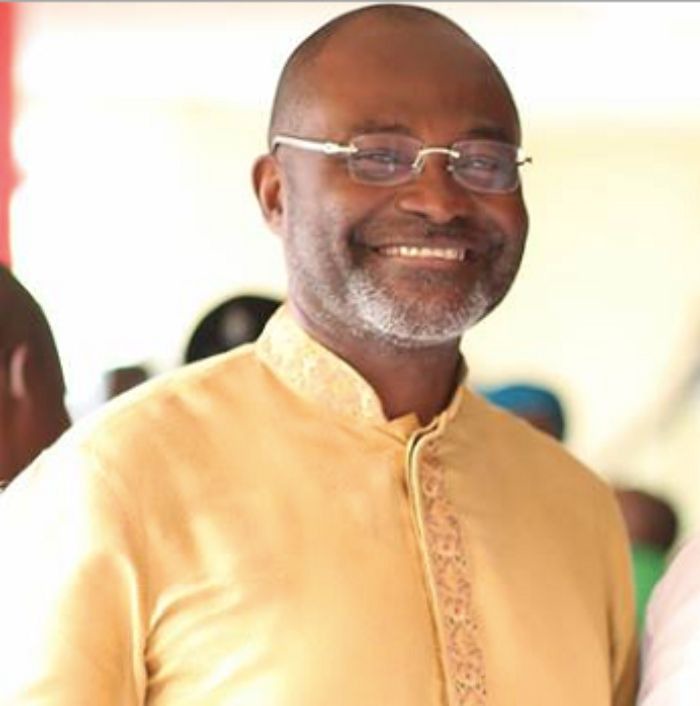 Born on June 16, 1960 in Assin Dompin in Ghana's Central Region, Hon. Kennedy Ohene Agyapong has been a Member of the 3rd, 4th, 5th, 6th, 7th and 8th Parliaments of the Fourth Republic of Ghana, and has represented  the Assin North Constituency from 2000 to 2008, then Assin Central Constituency from 2012 till date, on the ticket of the New Patriotic Party.
Undoubtedly, he is one of the greatest men behind the party's successes in electoral outcomes, particularly the presidential ones. 
Among the committees he has served include the Judicial Committee, Special Budget Committee, and has as well chaired the Defence and Interior Committee.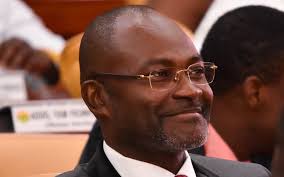 The poweful Ghanaian businessman is the owner of several top companies including: Net 2 TV, Super Care Company Limited (Top Air-Conditioners Dealer), M/S Imperial World Business Limited, Spice FM, The National Newspaper, Gold Coin Communication, Real Estate Company, Mina D'oro Ventures, Ashh FM, Oman FM, among others.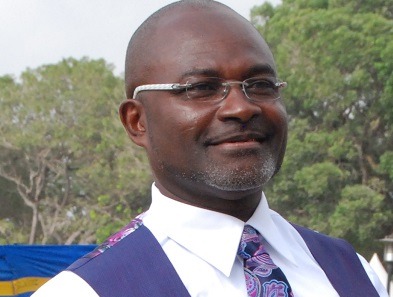 Among businesses has been personally managing over the years include: Assin Farms, Supercare Group of Companies and Hollywood Shopping Centre. 
This and many assets he possesses makes me one of the wealthiest men in the country. 
Hon. Agyapong has over the years married several women, and given birth to quite a number of children. 
Her daughters are mostly seen flooding the media with their breathtaking looks, in different styles of lovely apparels. 
Hon. Ken Ohene Agyapong is proudly an old student of Ghana's prestigious Adisadel College in Cape Coast, Ghana. 
He obtained his Ordinary Level Certificate and Advanced Level Certificate in 1981 and 1983 respectively.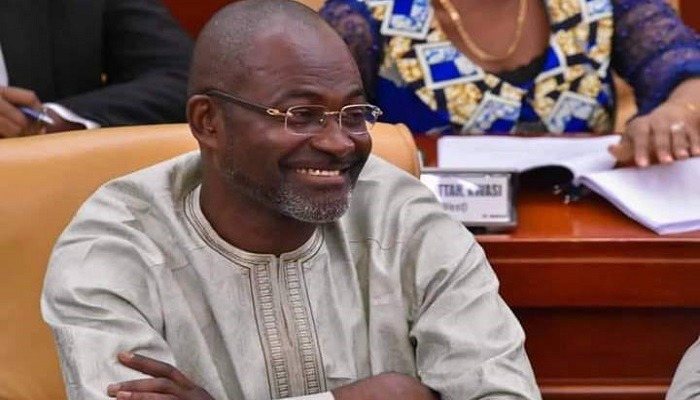 He has proven himself to almost everyone beyond doubt that he is one of the successful politicians and businessmen in the country, though sometimes people question the authenticity and credibility of his wealth. 
Ever since he joined the political environment, particularly in 2000, when he won his parliamentary seat for the Assin North Constituency, he has consistently been the backbone and a strong mouthpiece of the NPP. 
However, just as every individual on this earth has their fearful moments, Kennedy Agyapong also has one.
Sincerely speaking, all Ghanaians in their own opinion have differing perceptions about Ken Agyapong, particularly with regards to the manner in which he expresses himself on the media. 
While some may see him as a extremely arrogant person who speaks 'harshly' on several occasions, others are just in love with how he boldly state issues as it is, without hesitation.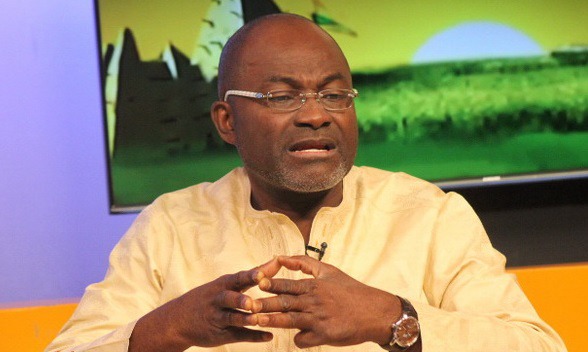 His greatest fear, I think has to do with that Bold President of Ghana who will confidently declare strict laws to regulate and control the freedom of speech and expressions of politicians in particular, especially on the media (audiovisual, print and digital).
Or that true man of God who will humbly approach him with the unadulterated Word of God, and cautiously walk him through the passages in the Bible regarding "choice of words and seasoned speeches".
It appears that the strength of Kennedy Agyapong in politics strongly hinges on his 'threatening comments', which often times repel many people from encountering him in certain critical issues.  
It's not surprising that the root meaning of politics, "blood sucking", has manifested and taken control of the Ghanaian political environment. 
Ours seem to be getting worse since we have also given maximum subscription to dirty and blind politics. 
We need to rise up, and do the right thing by rolling out and implementing the strictest laws as early as possible, with its accompanying sanctions for offenders to ensure decency and sanity in our democratic environment.
Content created and supplied by: Ghana'sthirdeye (via Opera News )