Source: Despite Media Youtube.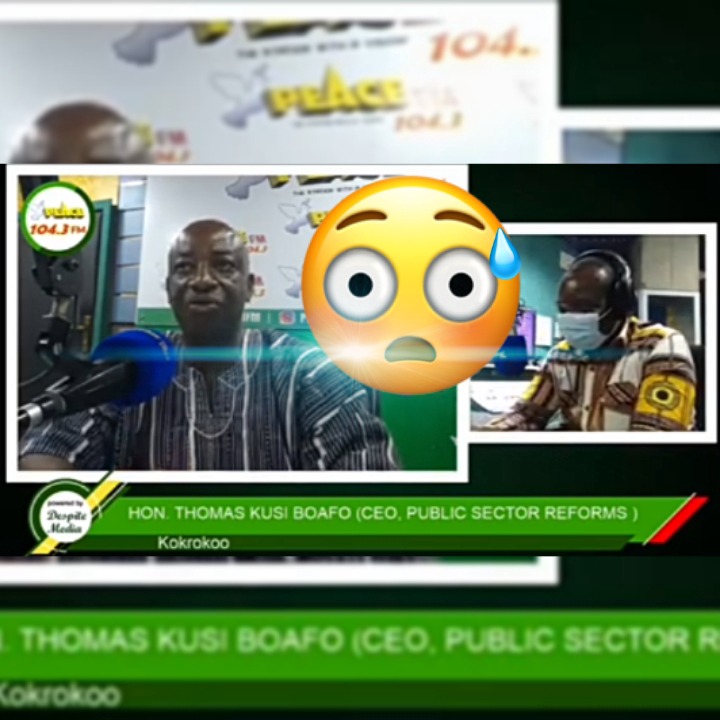 In an interview today 16th February, 2021, Hon. Thomas Kusi Boafo, the CEO of Public Sector Reforms on Despite Media said a lot on the Akufo-Addo and his appointees.
These were his words:
After an election has been won, what is left is the distribution of powers. Appointees for party selection talks will rise with; this person did well and had to be appointed and this person didn't perform well and has to be taken off.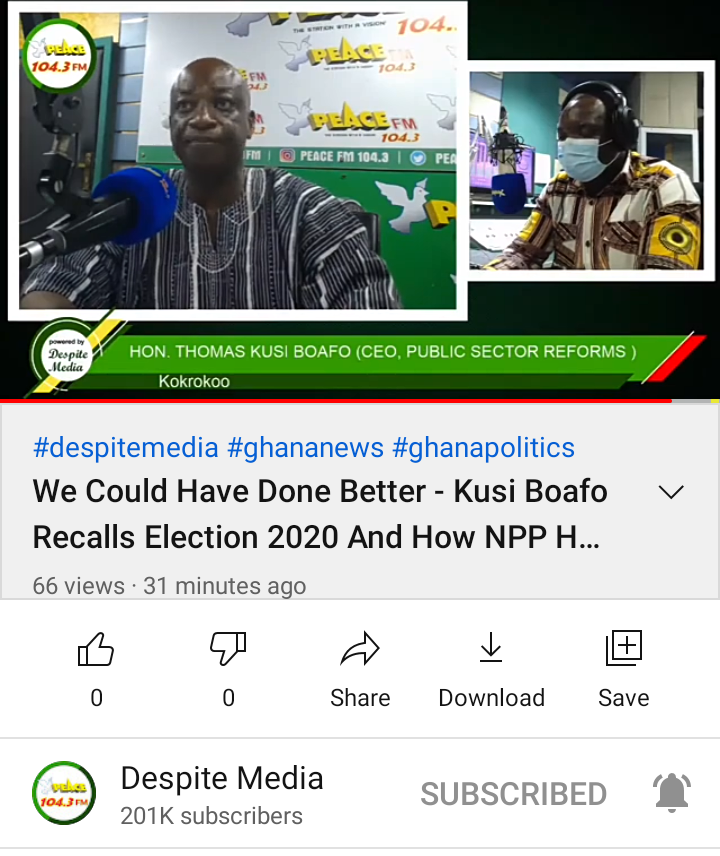 I don't want to sound cabalistic but so far people of Ashanti Kingdom are impressed with the performance in Akufo-Addo's appointee measures. God advised his disciples and through this you can separate sheep from goat. In fact, in 2020, we had a death dance as backbiters and many did not perform their duties as they should. We even had to beg at a certain point.
Looking at Bantama and the Ashanti Kingdom, if Nana Akufo-Addo will focus on the Ashanti Kingdom's desire, 2024 is a done deal and If he should do this, the begging we had to do which brought a mark on my knee will not happen this time around.
Also with anyone Nana Addo will appoint should know and remember that, "it is only a fool who paths way for his wound to be attended to with hot water and still cries out loud when the pain comes." 
Anyone who is appointed by Nana Akufo-Addo should not turn the tables into money generation. Not greed, or anything out of line but one should also have the third eye. You don't represent yourself, you are there for the government and the people.
Though the Ashanti Kingdom is his stronghold but it got to a point, his presence was almost not welcoming. We don't want that to happen again. We could have done more and we could have done better, territories we lost, we shall collect them all.
He finally said in his interview on the appointees chosen by Nana Akufo-Addo to be his representatives and focusing on Ashanti region in 2024 which is a sure done deal.
Source: Despite Media Youtube.
Content created and supplied by: Bella_Ghana (via Opera News )