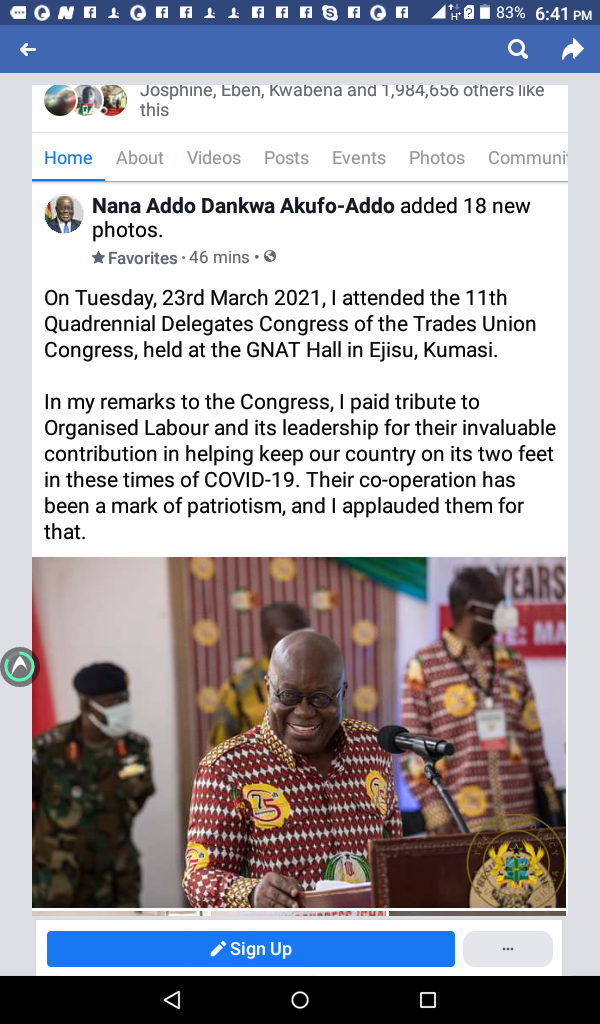 The President of the land, His Excellency Nana Addo Dankwa Akufo-Addo was today, Tuesday, 23rd March 2021, at the 11th Quadrennial Delegates Congress of the Trades Union Congress. This event took place at the Ghana National Association of Teachers (GNAT) Hall in Ejisu, Kumasi. In the President remarks, he paid tribute to Organized Labour and its leadership for their invaluable contribution in helping keep our country on its two feet in these times of COVID-19.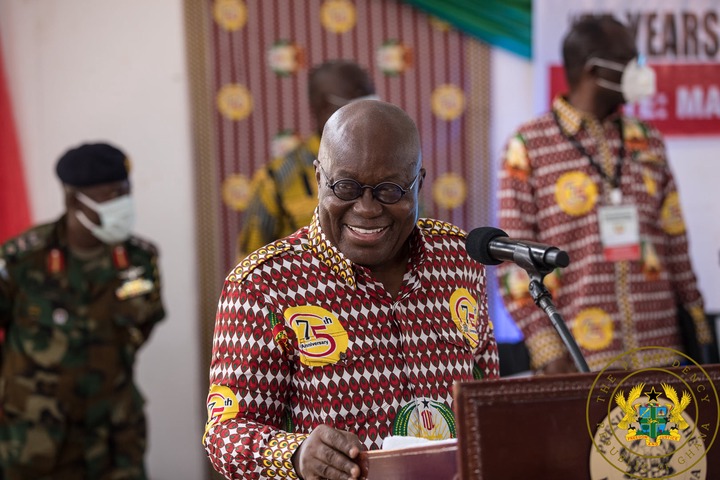 President Nana Addo Dankwa Akufo-Addo added that the co-operation of the Union has been a mark of patriotism, and he applauded them for helping build the nation that we all wanted. But his social media followers are not interested in what he posted but rather to tell him the current standard of living of Ghanaians in the country.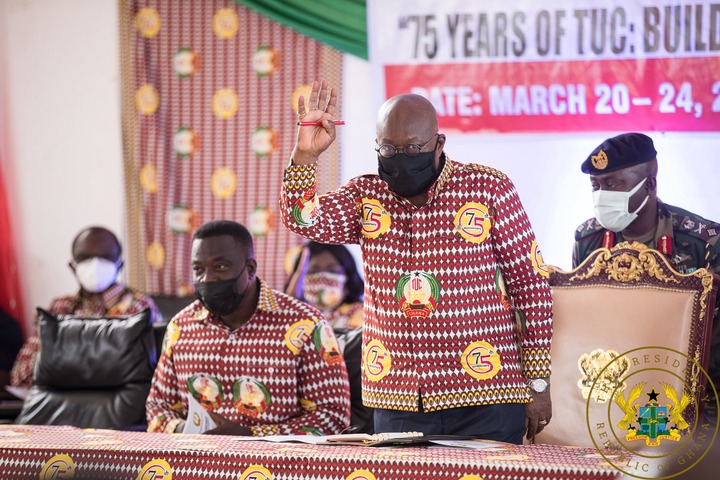 Most Ghanaians cannot believe that the President refused to increase the salaries of workers as it is normally happens every year but he rather burdens Ghanaians with new taxes in midst of this global pandemic that businesses are struggling to rise again. A Facebook user known as Love Gyapong said that, "Kudos to you but increment is what we need this year. Increase salary for us, we are tired. Cost of living is very high". This is absolutely true because most products and foodstuffs in the market have seen a sharp increase.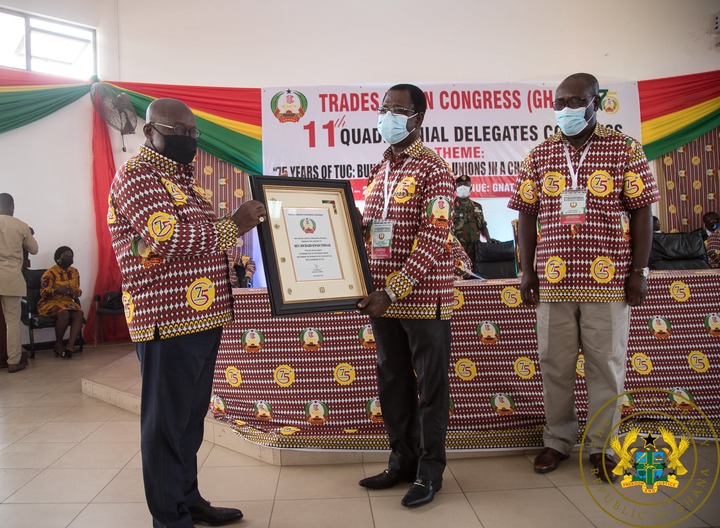 You will go to market today to purchase a product, the next morning, the price has been increase but in all these, salaries of workers were not increased. Another Facebook user known as Jet Man said that, "Is this man a true Christian? Does he has the people of Ghana at heart? May the Lord save us". According to some Ghanaians, this is the first time salaries were not increased for workers at the end of the year.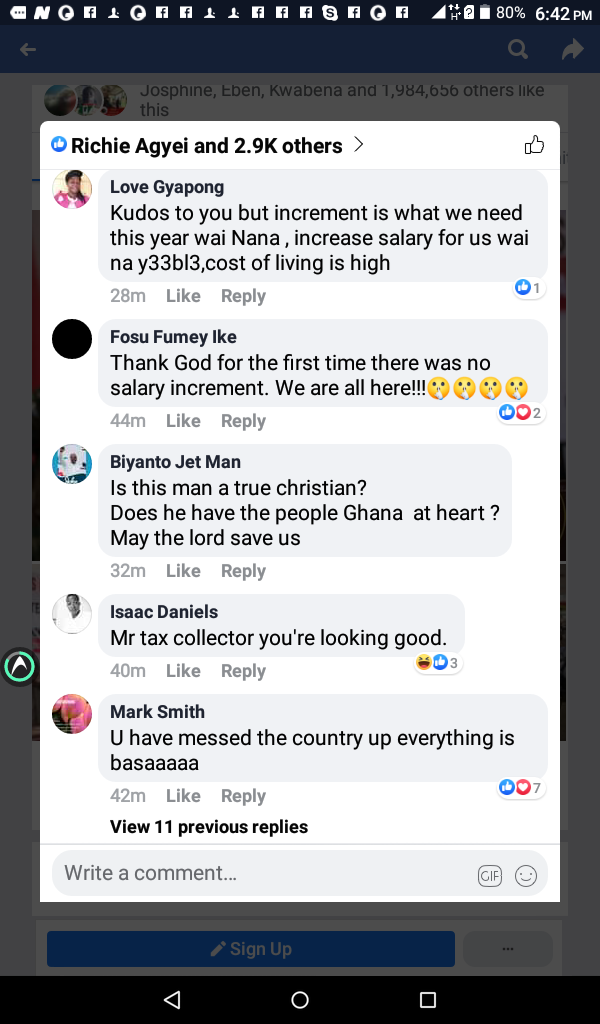 A Facebook known as Salase Sekyi said that, "Please this not what workers want, everything is increasing under your watch. Cement bag is now GHS 42.00, the dollar kept rising and you are here praising yourself". Some Ghanaians are of the view that State men like Ministers, Parliamentarians, Government Appointees, President and Vice President needs to sacrifice their allowance to save the nation not the salaries of the 'ordinary' Ghanaian.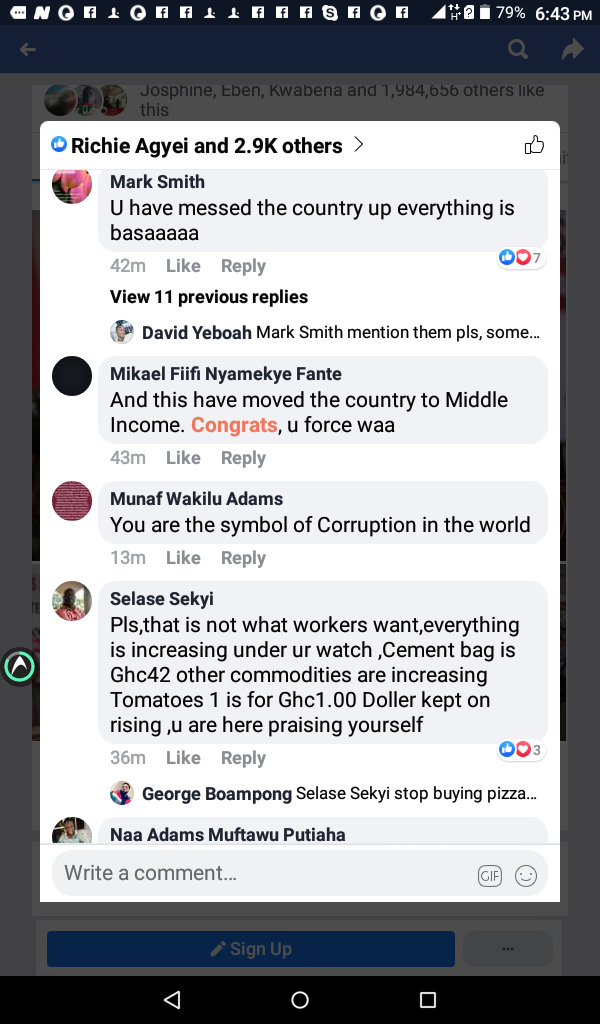 Check out more comments about his new Facebook post below: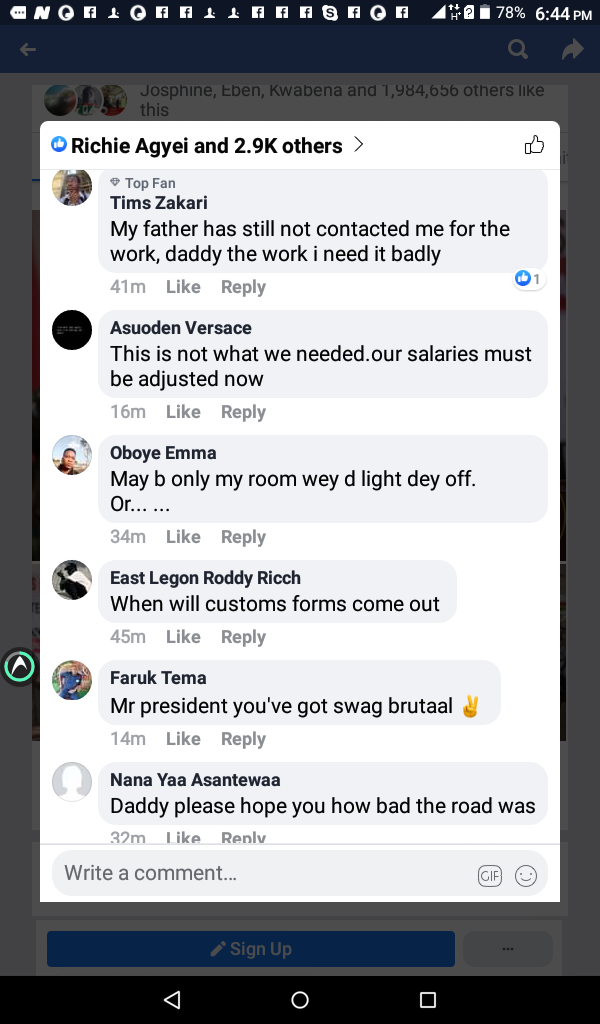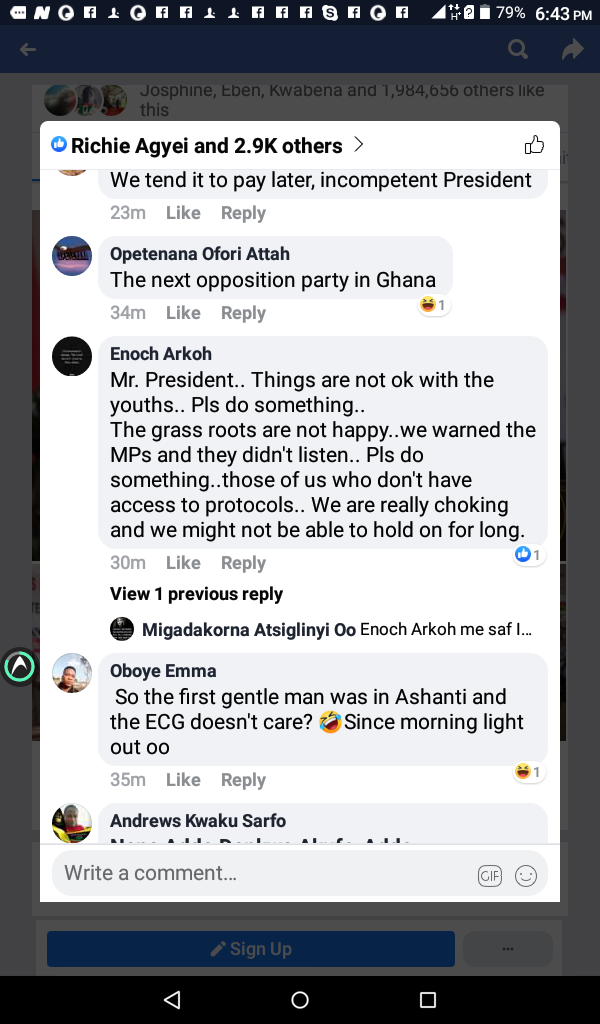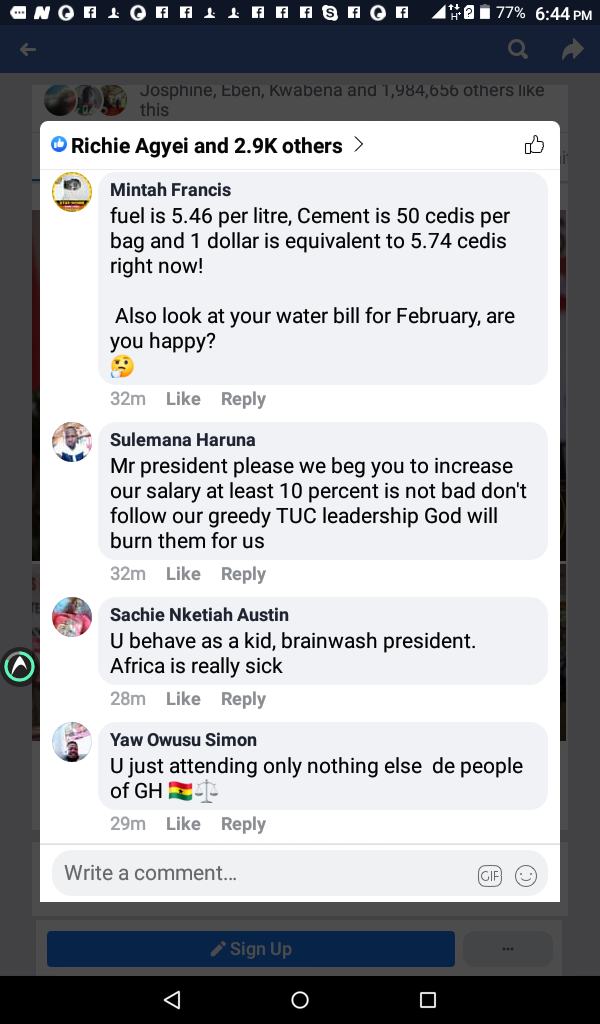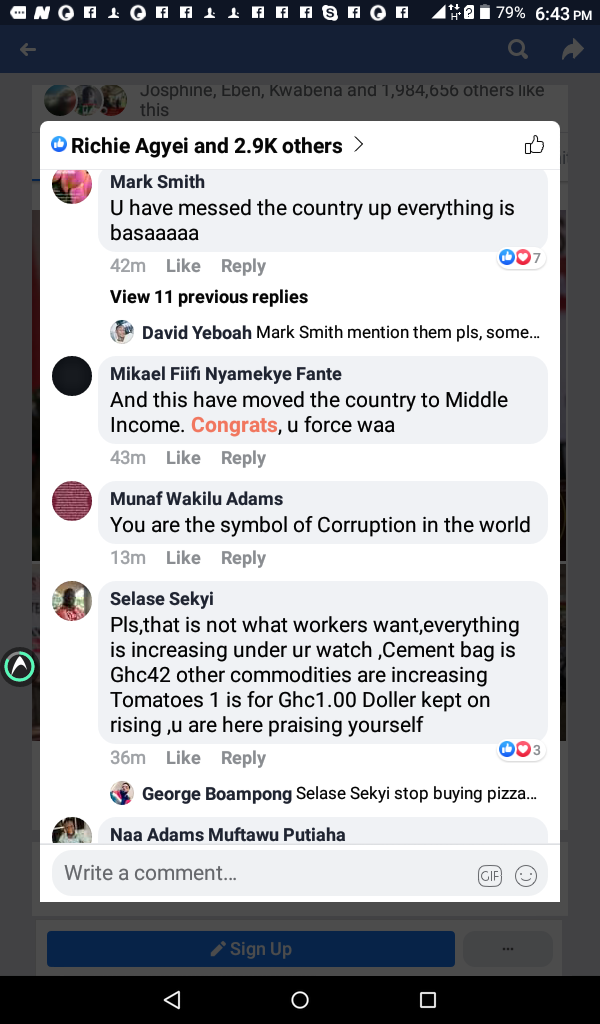 Content created and supplied by: Ferdinandnews (via Opera News )