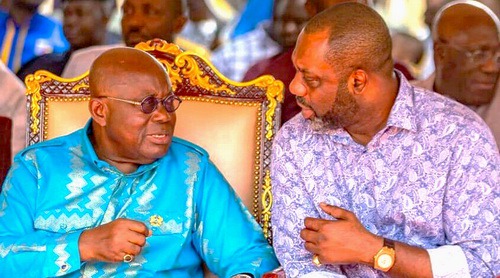 The wake of the just ended 2020 general election has caused massive wave of change in the ministers in power. Top experienced ministers have lost their ministerial appointments as well as people who appear to be friends and cronies of the president.
Indeed, Ghanaians criticized the size of Akuffo Addo's government and the fact that it was full of his friends and families. Today, the second-term elected president has reduced the size and families in his second term.
This is what a concerned Ghanaian had to say about the new development.
''Going through the minister designate list for various portfolios yesterday, gave me a little hope in this second term of this administration. The President has finally heeded to the concerns of the Ghanaian populace. We see reduced level of nepotism which was hugely seen in his first term. One thing I should also commend Mr. President is the quest to lessen the number of his ministerial appointments. I am sure he has satisfied the demands of his sponsors in the last 4 years.
My concerns now are drawn to his family ties who are at the presidency; he needs to concentrate on that as well and relieve them of their positions. The office of the Chief of Staff is enough to oversee everything.
And to our very own Hon. J.P. Amewu, we wish him well in his new but very herculean tasked appointment. This is when we need to see his expertise come into play because the railway sector, as we all know has its own challenges in terms of finance, patronage and infrastructure. I also hope Hon. Matthew Opoku Prempeh will not double track our energy sector this time around.
We hope that the Appointment Committee does a good work in vetting the minister designates.
From a concerned citizen.
J.J Onai''
Thank you for having time to read this article.
Content created and supplied by: Folkxhub (via Opera News )