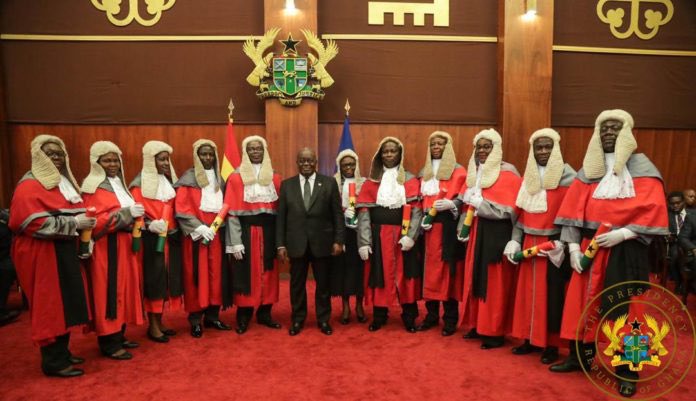 The Supreme Court has indeed trended in the past few weeks and this is the obvious reason that the two political parties who have over the years been voted into power are battling once again on the election results. Elections in Ghana has a chance to appear before court should any of the parties feel cheated and this is accepted by law.
Ndc and Npp with their legal team have appeared before the Supreme Court on several occasions and have exchanged several legal blows in their quest to prove their point on where they stand in the ongoing election petition. Recently, the names of most of the lawyers in the Supreme Court case have trended on social media as some are either been praised or lambasted.
The likes of Tsatsu Tsikata, Lawyer Akoto Ampaw and so on have had their time of trending on social media and this is because of their performance during the election petition. As another social media trend of the Supreme Court hit the social media today, an unknown social media user made a bold revelation about the Supreme Court and instantly seized many attention.
He alleged that the reason why Ghanaians are seeing the Supreme Court judges as bias is the obvious reason that they were all appointed by Nana Addo Dankwa Akufo-Addo and hence will probably work in his favor. I'm a post by this user, he stated: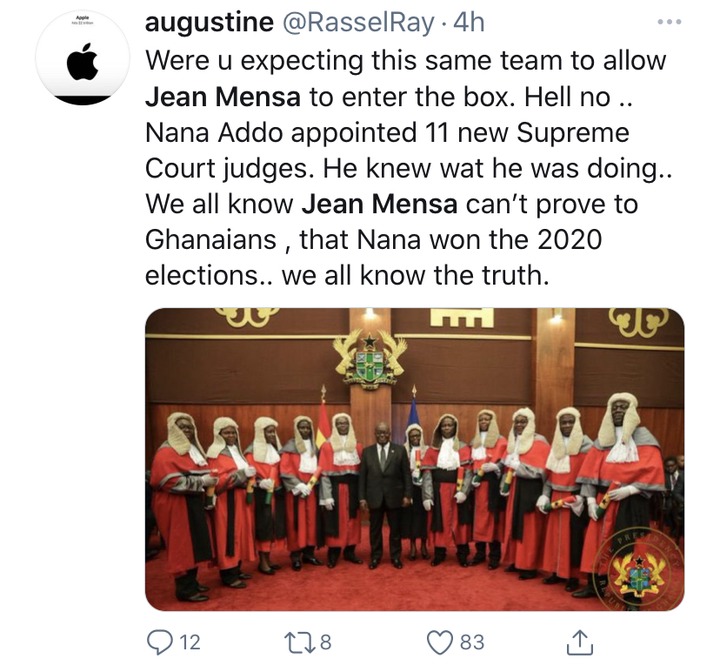 He alleged that the decision by the court was influenced by their appointment by the sitting government. Kindly note that these are only allegations and should be treated as such. Leave your comments below on your opinion on this too.
Content created and supplied by: HotNewsgh_official (via Opera News )