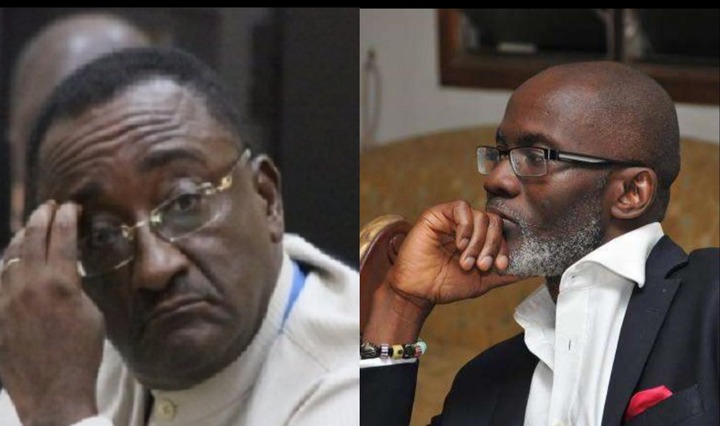 Gabby Asare Otchere Darko is obviously not happy with a path the recently approved Agric minister, Dr. Owusu Afriyie Akoto has taken with regard to the latter's early launch of Presidential ambition and, Gabby has boldly admonished him to be wise.
In a strong worded write up on his Facebook wall, Gabby concluded as follows;
"Please note: NPP in power must first succeed for NPP to succeed NPP! Build on this power we have now for your own power trip not to be tripped by your priority tripped wires. Be wise!"
Gabby was apparently reacting to a report that emerged over the weekends to the effect that, the Agric minister, who has made known his intention to contest the New Patriotic Party (NPP) Presidential primaries, was in Kumasi meeting delegates and announcing to them his ambition to lead the party.
In Gabby's mind, this is too early. He bemoaned the fact that, the Akufo Addo government has just started work, and with such a global crisis (Covid-19) and economic down turn at hand, all government appointees must first, direct their energies toward helping the President achieve his target.
"The world is in crisis. Ghana is part of the world. Therefore, Ghana is in crisis. Which part of this, don't you get, Mr Cabinet Member!" Gabby quizzed.
Gabby, even though he did not mention the name of the agric minister directly, he subtly pointed a direct figure at him by making reference to the government flagship programme the minister championed over the past four years- planting for food and jobs.
"This is not the time to be planting for delegates and votes". He stated, adding that, the minister must concentrate on his core mandate of driving the agric sector.
Gabby finally wants the minister to pack and leave if his focus is to pursue his personal agenda.
"If your focus, as a member of Akufo-Addo's government, is to first fight for your own ambition and transformation, then, please, feel free to move over to move on"
Content created and supplied by: Rasgambo1 (via Opera News )