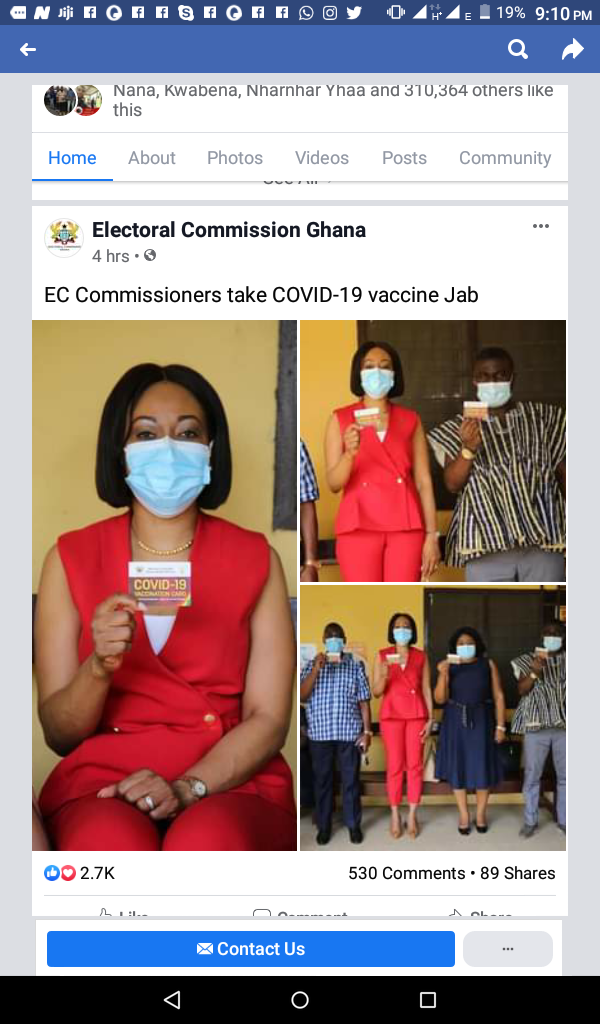 The Electoral Commission's Chair, Mrs. Jean Mensah together with her two deputies, Dr. Bossman Eric Asare, who is the Commissioner in charge of Corporate Services and Mr. Samuel Tettey, who is also the Commissioner in Charge of Operations took their Covid-19 jab today, 3rd March 2021 at the Adabraka Polyclinic. This is to encourage Ghanaians that, the vaccines are safe so they should ignore any conspiracies or rumors about the COVAX AstraZeneca Covid-19 vaccines.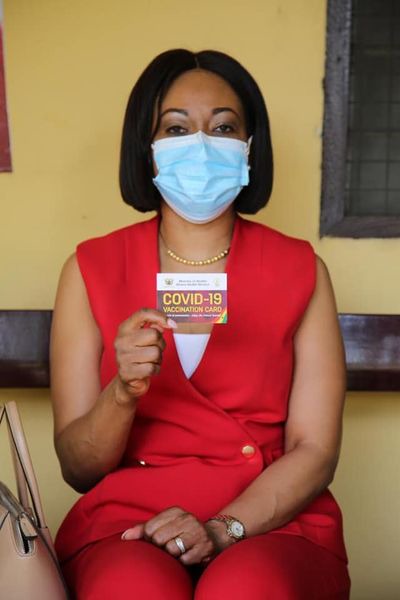 Many State men and women had already taken their shots to encourage Ghanaians including the President of the Land, President Nana Addo Dankwa Akufo-Addo and his wife, Mrs. Rebecca Akufo-Addo. The Vice President, Alhaji Dr. Mahamudu Bawumia and his wife, Mrs. Samira Bawumia also took their jab on live TV to clear the minds of many Ghanaians about the vaccine. And most Ghanaians hailed these leaders on social media for setting a good example for them to follow.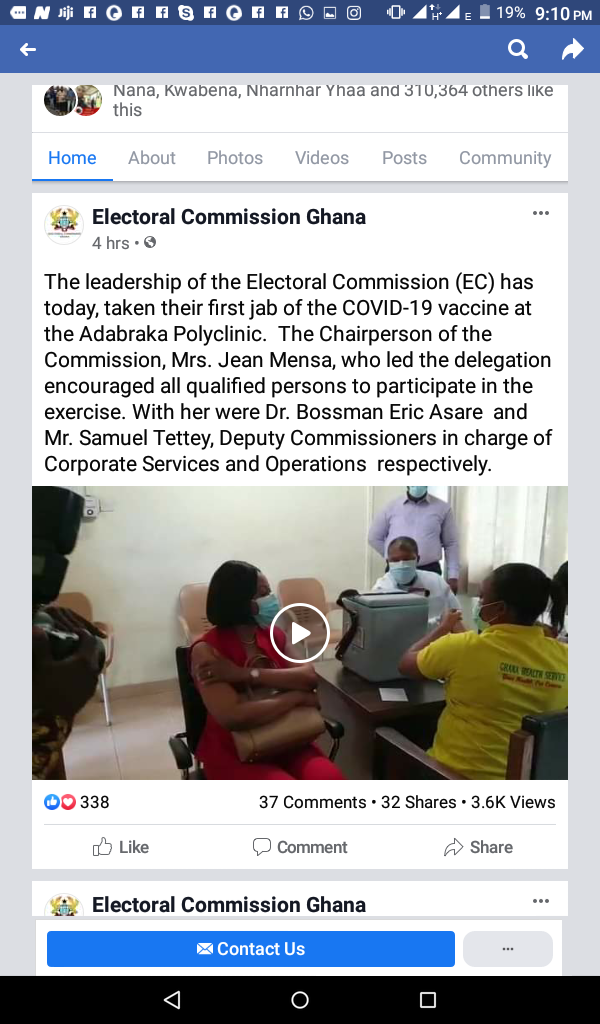 But today, when Mrs. Jean Mensah and her Deputies took their shot of the vaccine and posted a video and pictures of the process on the official Facebook page of EC, many Ghanaians instead of applauding her and her team rather descended on them heavily. Most comments after their post was directed towards how they have developed distrust for the EC Chair over the period. The issue about her taking the Covid-19 vaccine was actually missing from the comments session.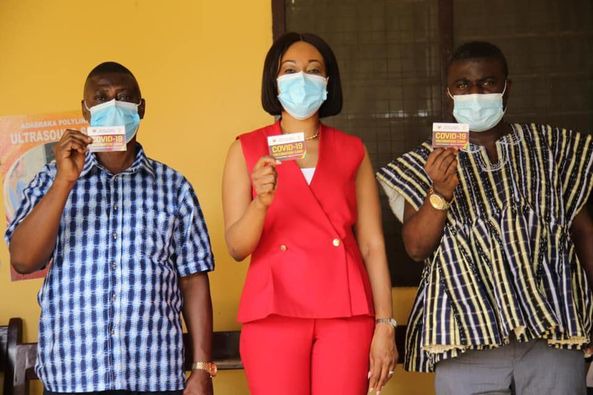 Many of them were aggrieved and disappointed in her for not mounting the witness box to tell Ghanaians how she arrived at those constantly changing figures of the 2020 Presidential results. The 2020 Election Petition hearing is almost over and the National Democratic Congress (NDC) members cannot understand why the Supreme court Judges had prevented Lawyer Tsatsu Tsikata from cross examining the EC Chair, Mrs. Jean Mensah.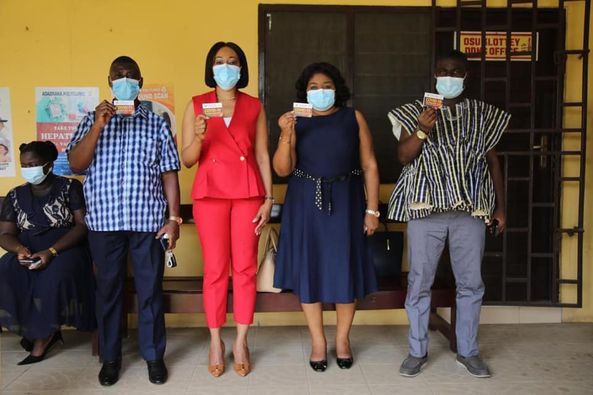 A Facebook user known as Mash Ash reacted that, "Choosing Covid-19 vaccination over conscious honesty. Madam your haters are too many. You might need army guards to even protect your mortal remains. Purge yourself". This is clear disappointment of a Ghanaian to the EC Chair on why she couldn't organized credible, fair and violence free elections.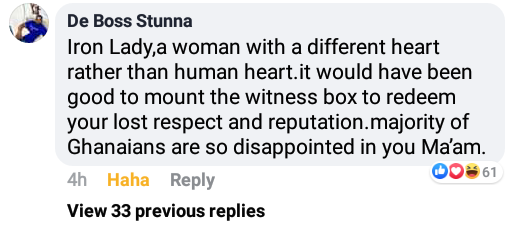 Another Facebook user known as De Boss Stunna, "Iron Lady, a woman with a different heart rather than human heart. It would have been good to mount the witness box to redeem your lost respect and reputation. Majority of Ghanaians are so disappointed in you Madam".

Godwin Aeeta reacted that, "I never knew this woman also feels pained. See how she was panicking when taking the vaccine. See the pain you caused others for your don't care election declaration". As many Ghanaians can recall, there was a lot of demonstration by the National Democratic Congress (NDC) when the Presidential elections did not go in their favor even to the extend that NDC Parliamentary Caucus stormed EC office with a petition. This the kind of grievances and disappointments some Ghanaians gathered for the EC Chair and is still continue to hurt them.
Check out more reactions below: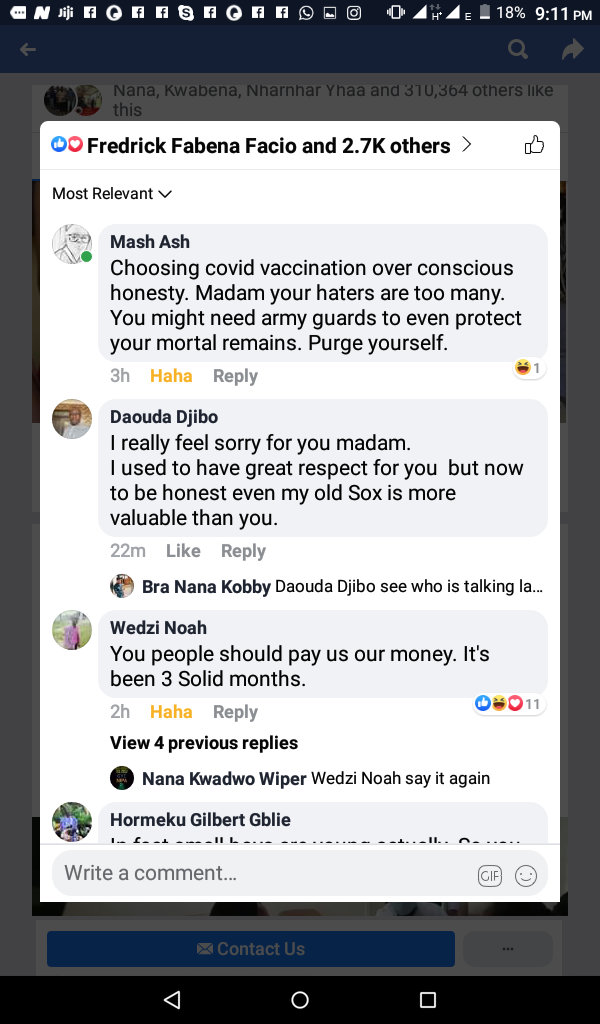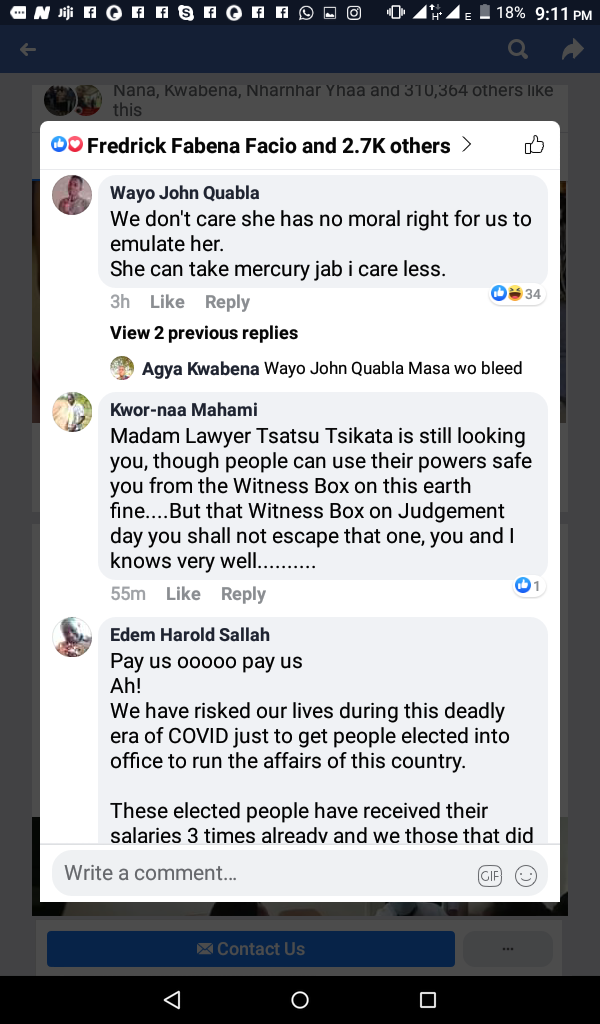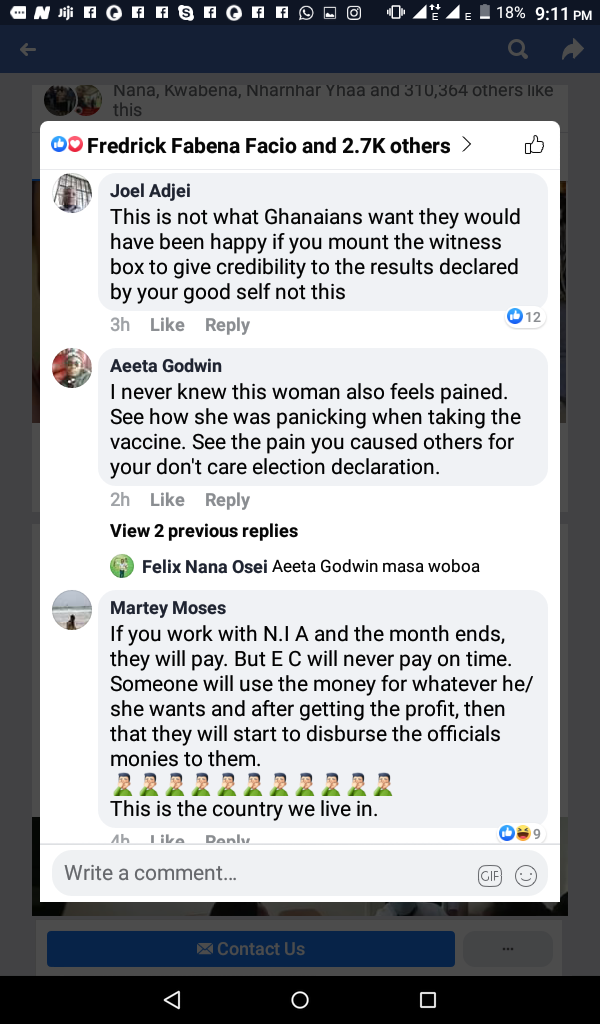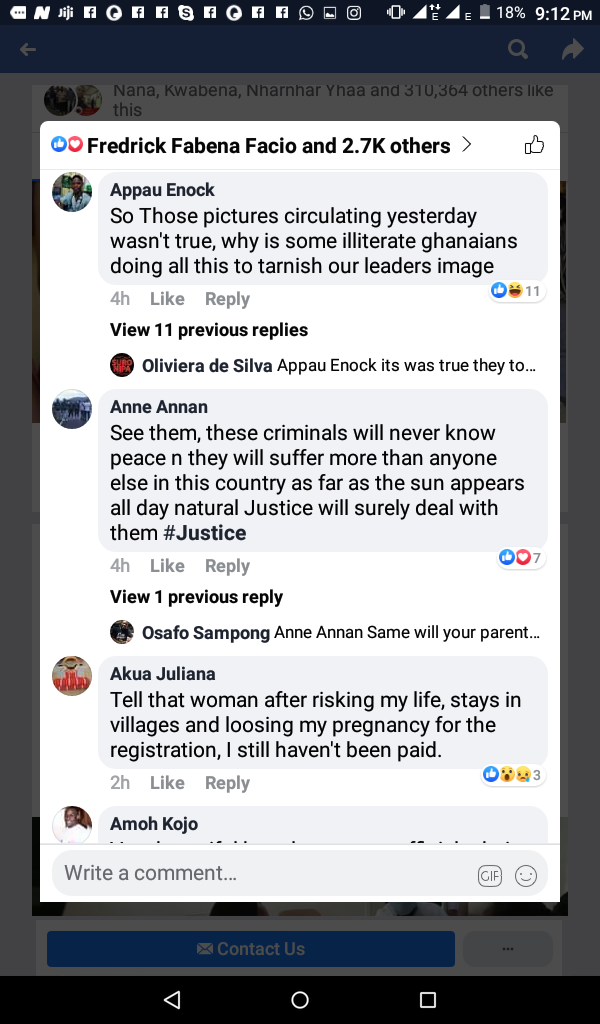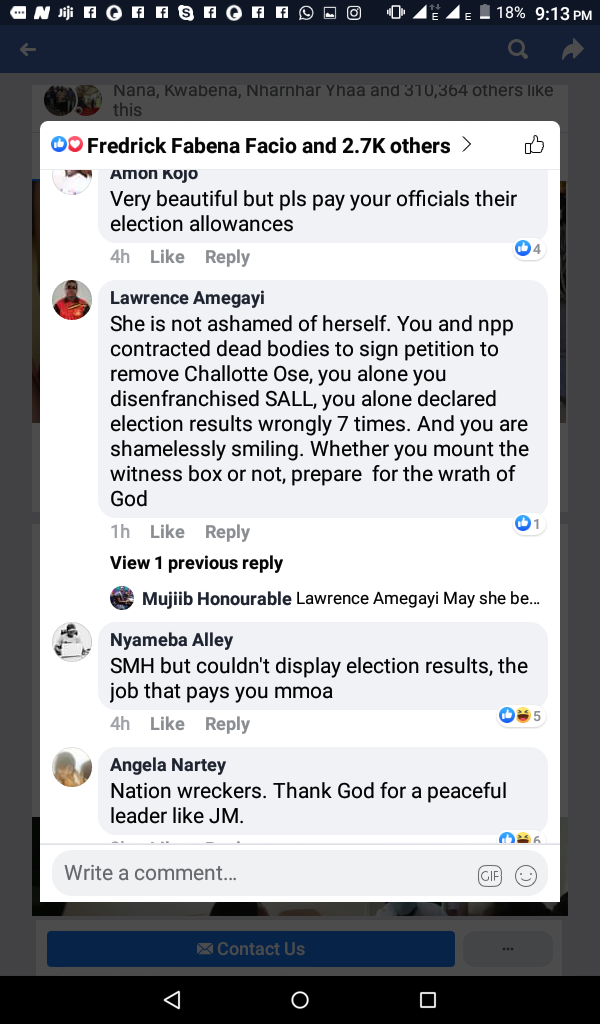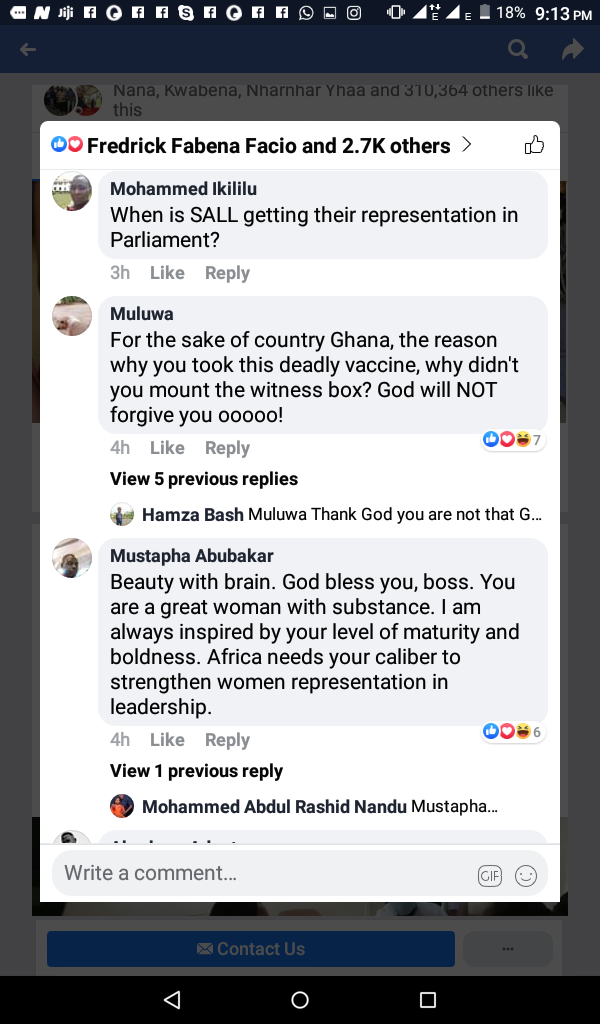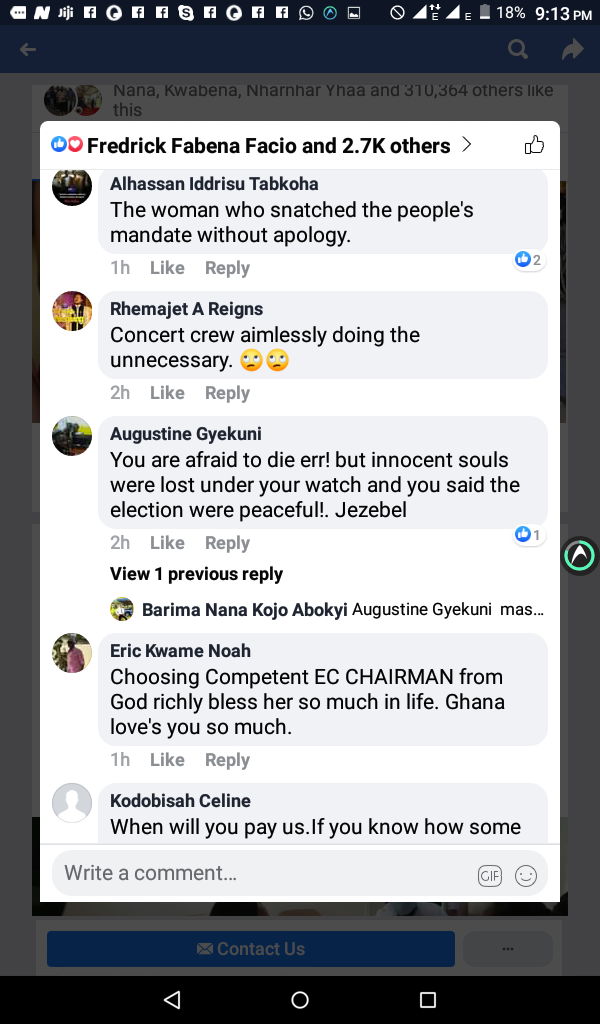 Content created and supplied by: Ferdinandnews (via Opera News )