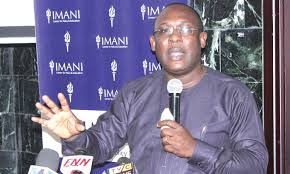 The vice President of IMANI Center For Policy And Education Think Tank Kofi Bentil has said he championed in the removal of John Dramani Mahama due to poor economic management but now he regrets because our economy today is worst compared to the previous economy.
Taking to his Facebook page, Kofi Bentil criticized the Akufo Addo's government for taking the country into deep debts. " We are sinking in debt due to profligate spending" he said.
He added that everywhere one sees ten government land cruisers packed, that's a one million Dollars our the country's money going. He said the government have wasted the country's money on needless spending and must be stopped.
He advised that Ghanaians must cut unnecessary spending starting from the government so that it will be an example to anyone.
"Our Economy is in a terrible mess. We are sinking in debt due to profligate spending. 
Eg. Everywhere you see 10 Gov't land cruisers parked, that's one Million Dollars of our money.
If we need to cut waste and needless expenditure, start from government. Let us see you lead by example!! Till then, shush" he said.
Content created and supplied by: Building_house (via Opera News )