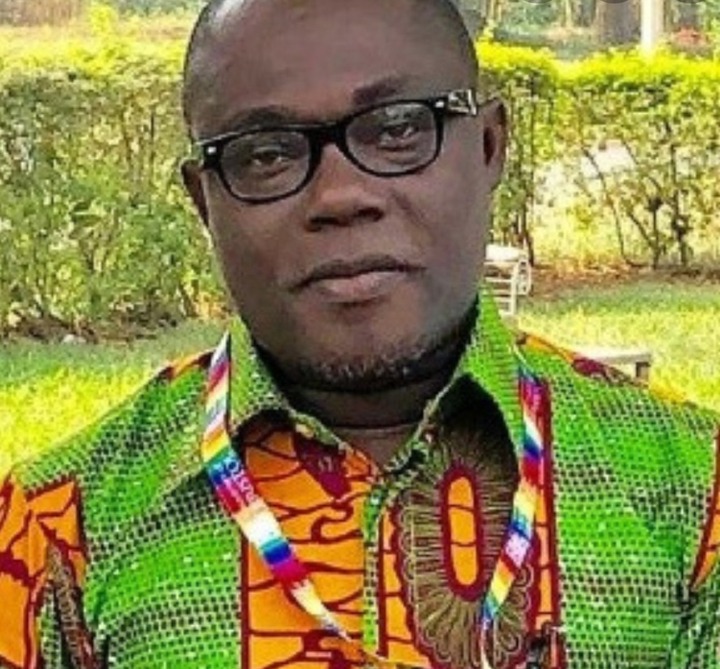 Political Science lecturer, popular politics commentator, and associate professor Prof. Ransford Gyampo has come into the limelight once again after a comment he made on his Facebook page a few hours ago.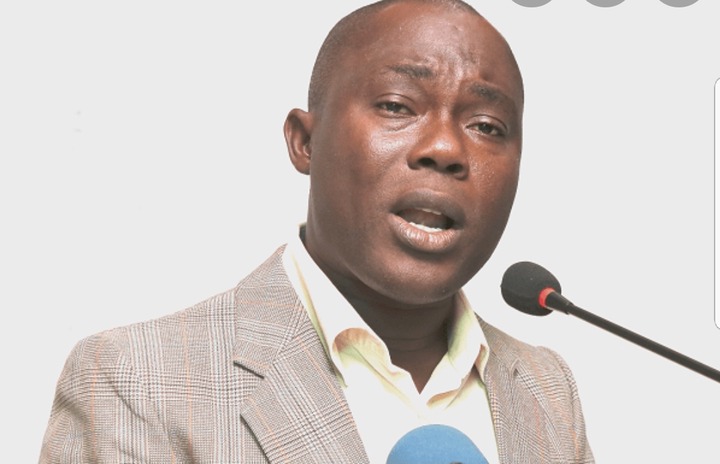 Before the elections and throughout the election petition hearing, the Ransford Gyampo has given various political comments about how each of the proceedings are going.
In a post that was spotted on Prof. Ransford Gyampo's Facebook wall, there was a strong message that he had to convey to the president of the Republic of Ghana, Nana Akufo Addo.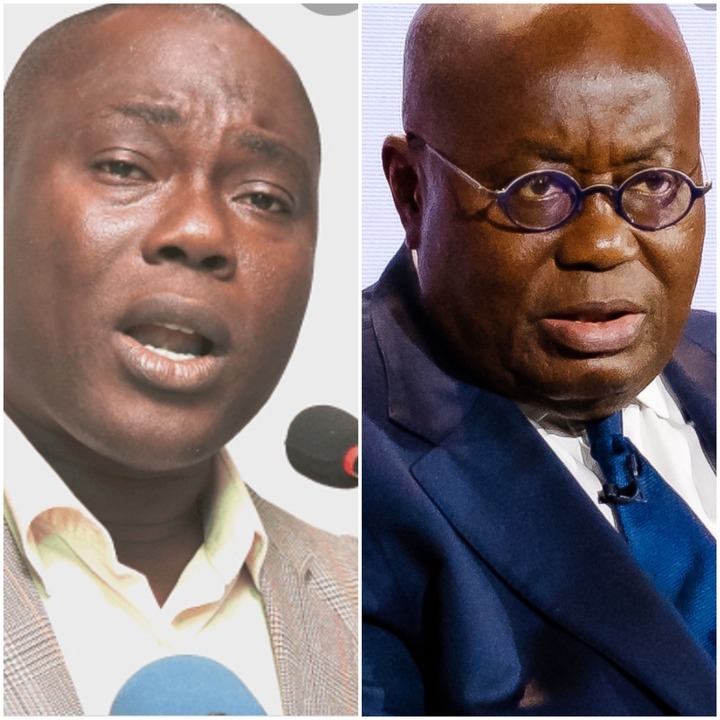 In the post, he said that "......it appears decidedly clear that we have lost the battle against COVID"
Again, he claimed that the borders of the country are widely open even though the citizens have been told that the borders are closed.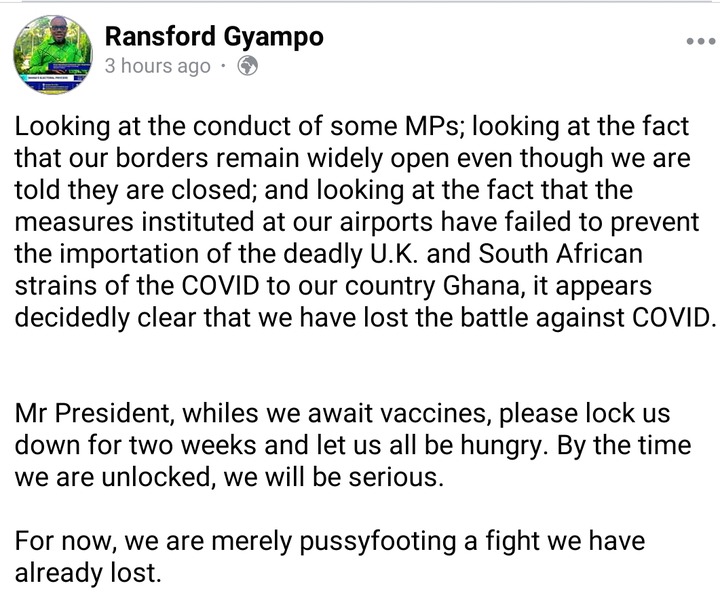 He goes on in the post to say that the president should lockdown the country for two weeks so that the whole country goes hungry. He says that it's after this intervention that the citizens will be serious.
Do you think he has a point in what he has said?
Will the lockdown make the citizens of Ghana "serious"?
Please follow, like, share and comment for more content
Thanks for reading.
Content created and supplied by: Kyle_news (via Opera News )