On February 3, 2021, I authored an article with the title "SUPREME COURT JUDGE SMUGGLES IN A ALLEGED FAKE EC DOCUMENT IN COURT TO SHOW WITNESS".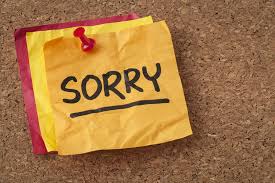 I must confess that I did it with no ill motive but to attract the attention of the public to read the piece with regards to what transpired in Court during the cross-examination of the second witness of the Petitioner, John Dramani Mahama.
Eventhough the content of the article was not to attack the integrity of the Supreme Court Justices, I admit the title I chose was very reckless and irresponsible on my part.
I was contacted and strongly cautioned to be mindful of the stories I put out there.
Indeed, there was a precedent in 2013 and must always serve as a yardstick on the kind of information we put out there. Prior to the elections, there were equally forums that addressed the public on how to speak on matters before the Supreme.
I know there are a number of people who were affected by my article and take a strong exception to it especially the Justices of the Supreme Court.
I sincerely apologize and plead that you temper Justice with mercy for my irresponsible and reckless act.
Going forward, I pledge to ride on my unfortunate experience to be an ambassador against the use of fowl languages regarding matters in Court.
I am grateful to the opera news team for contacting me and prompting me on my reckless article. I did not realize the my mistake until the timely contact from the team. I take the reprimand in good faith and I am grateful for watching my back.
Lesson well learnt.
Thank you all
Content created and supplied by: Cityzen_Vigilante (via Opera News )