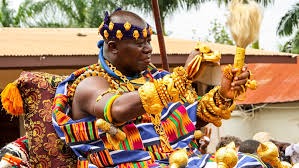 The Asante kingdom is one of the powerful kingdoms in Africa. This kingdom lies in the center of Ghana. It is a well organized kingdom with strong army. The Asante kingdom is led by Kings termed as 'OTUMFOUR'.
Their Kings exercise absolute power with regards to matters pertaining to the kingdom and even the country Ghana at large. He is the person politicians run to for counsel during times of difficulty.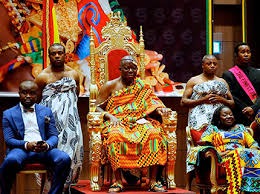 The Asante kingdom is the economic hub of Ghana employing majority of the Ghanaian people into the agricultural and mining sectors hence the name of their Kings 'Occupant of the golden stool'. As an agricultural kingdom, it provides food items such as plantation, cassava, maize. Beans etc to meet the food security demands of Ghana.
Few kingdoms in the country that come after the Asante kingdom are the Akyem and the Dagbon.
List of Kings of the Asante kingdom since the 1680 are as follows.
1. Osei Tutu Opemsoo=1680-1717
2. Opoku Ware katakyie I=1720-1750
3. Kusi Oboadum=1750-1764 [forced to abdicate]
4. Osei Kwadwo Okoawia=1764-1777
5. Osei Kwame=1777-1803[forced to abdicate]
6. Opoku For=1803[died few weeks after enthronement]
7. Osei Tutu Kwame=1804-1823
8. Osei Yaw Akoto=1824-1833
9. Kwaku Dua Panin=1834-1867
10. Kofi Kaakari 1867-1874[forced to abdicate]
11. Mensah Bonsu=1874-1883[forced to abdicate]
12. Kwaku Dua Kuma=1885-[died 40 days after enthronement]
13. Prempeh I=1888-1931
14. Sir Osei Tutu Agyemang Prempeh Il=1931-1970
15. Opoku Ware katakyie Il=1970-1999
16. Osei Tutu ll=1999-date
Your comments are welcome.
Please follow me for more stories.
Content created and supplied by: Jmahama (via Opera News )