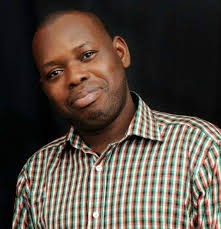 The defeated Parliamentary Candidate for NDC in Ketu South, Foga Nukunu has written a full paper detailing how the Aflao Border closure affects livelihood in Southern Volta.
The lecture dubbed the most revealing from the son of the soil who is directly impacted, is the most comprehensive literature by the most renowned political Messiah also known as landlord according to Eng Prof, a student of political science and benevolent policy analyst said in a short statement on Facebook.
"This powerful lecture is coming from Foga Nukunu also known as the political Messiah as well as the landlord. He is the leading voice there who is directly affected by the border closure."
The lecture which was released on 21 July 2021 comes at a time the African Center for Health Policy Research and Analysis, reckons the Health Minister, Kwaku Agyeman-Manu, must no longer keep his job after he side-stepped due process in the botched procurement of Sputnik V vaccines.
The botched procurement of the COVID19 vaccines can further hinder the country's economic recovery which shows positive growth of 3.1 percent in the first quarter of 2021.
This however remains much I do about little to many Ghanaians who believe there is increasing hardship in the country.
In particular, prices of food items in most markets have seemed a significant marginal increase despite inflation still remains suspiciously below 10 percent.
However, per our checks, something overwhelming is happening in borders especially the Aflao border which sits atop a stone's throw from the Togolese capital.
For benefit of the doubt let's hand it over to Foga Nukunu to take us through what is happening in his backyard. Is he who has a solution to all problems there.
What was reported first as a small outbreak became the biggest ever disaster to have befallen mankind. It is simply known as COVID - 19. Coronaviruses are a large group of viruses that are common among animals. In rare cases, they are what scientists call zoonotic, meaning they can be transmitted from animals to humans, according to the US Centers for Disease Control and Prevention. It is a dangerous disease with an incubation period between 4-6 days. It is fatal especially for those with weakened immune systems, the elderly, and the very young. It could also result in Pneumonia and bronchitis (Ghana Health Service).
INTRODUCTION
When the COVID - 19 crisis hit Ghana, the only issue more intriguing than all the measures put in place to stop the spread of the pandemic is the continuous shutting down of the land borders whilst opening the air and marine ports for movements of people, goods and services.
More specifically, the closure of the Aflao border as well as all entry points in Ghana have imposed clear economic and social restrictions on the people living along with the border communities in Ghana.
It is true that when COVID 19 hit Ghana, the government of Ghana undertook several activities to help stop the spread of the disease.
There were several updates from the President of Ghana followed by some interventionist programs to support the businesses and people affected by the lockdown. Food distribution was done in Accra and Kumasi. Hot meals costing 2 million cedis per day were served( Acheapong 2020).
Aflao is a border town that shares a territorial boundary with the national and administrative capital of Togo. The economy of Aflao revolves around activities in Lomé. In normal daily movements between Aflao and Lomé, the Immigration can record as many as 3,000 a day (Duodu 2017).
As the statistical data puts Aflao as the 28th most populous town in Ghana with 60,000 people (Wikipedia.), Torgbuiga Fiti simply estimated the population as 70,000 (Ghana News Agency). With these demographic figures, the closure of the border cannot just be a mere act of government.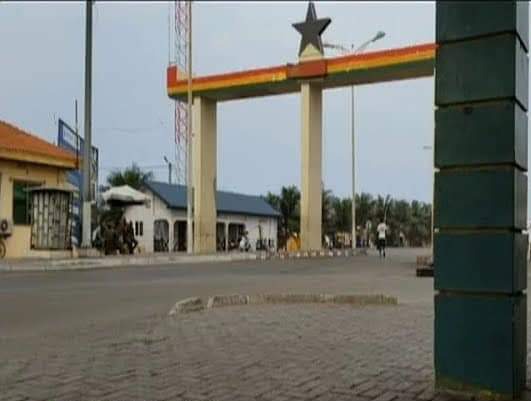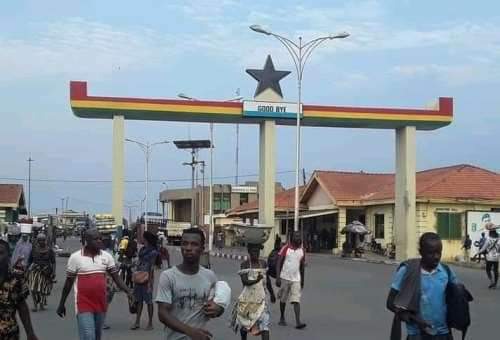 The border closure must come with government support for the residents. 
Some works have been done on the impact of border closures on the tourism industry (Cusmano 2020), on poverty and living standards in Ghana (Bukari et all (2020), and on border residents in Togo (Asala 2021).
Every user of Aflao knows that the border closure has made life miserable for the residents. The Togo and Ghana border running on a 24 - hour basis (Garda 2017) has every activity affected. 
Residents in the border communities are going hungry.
It baffles a lot of border residents when the Government of Ghana failed to support them with food items and give funds to businesses to stand on their feet. How come government did not see the need to help the border residents?
This paper will look at the steps taken by the government including the Aflao border closure and its effects on the residents.
I will finally conclude with some recommendations to the governments which I believe will help improve the living conditions of the people in the border communities.
STEPS TAKEN BY THE GOVERNMENT
On March 11, 2020, His Excellency the President of Ghana addressed Ghanaians on the country's preparedness for the COVID - 19 outbreak. He said as many as 118,000 people were globally affected resulting in the death of some 4,000 people....describing it as "wreaking havoc on the global economy" (Presidency of Ghana 2020).
On 12th March 2020, the Minister of Health in a statement announced the first two cases of COVID - 19 in Ghana. The statement says both individuals were returning from Norway and Turkey (Ghana Health Service). The minister then directed all Ghanaians to avoid shaking of hands, wash hands under running water, keep a two-meter distance, drink more water, eat healthily, avoid stress and sleep more.
On 22nd March 2020, the sea, land, and air borders were closed.
The lockdown of Accra and the "Greater" Kumasi immediately followed. Schools were shut down. Churches, funerals, and social gatherings were banned.
The government then embarked on food distribution to support people affected by the lockdown.
Updates upon updates were read or broadcasted to fellow Ghanaians. But it was Update Number 15 that angered a lot of us in Aflao.
Fellow Ghanaians, in Update No.15, I announced the easing of restrictions in some areas of national life. I also indicated my hope that preparations and simulation exercise underway, including the installation of COVID-19 testing facilities at Kotoka International Airport, would give us a clear indication as to whether or not we could re-open the airport on 1st September. After weeks of thorough work, I am satisfied that it is safe to do so. Fellow Ghanaians, I am glad to announce that Kotoka International Airport will reopen and resume operations from Tuesday, 1st September 2020. This decision has been communicated to international airlines (Presidency of Ghana).
The Ghana - Togo is the busiest of all land borders in Ghana because it is closer to the administrative capital of Togo and the "main route to the countries in the eastern corridor that enter the country by road"(Sosuh 2011).
The people in Aflao were shocked when the government opens the air borders without doing the same for the land borders.
EFFECTS OF BORDER CLOSURE ON BUSINESSES AND THE RESIDENTS
The devastating effect of the COVID - 19 Pandemic was summarized in a joint statement issued by World Health Organization, International Labour Organization, and Food and Agriculture Organization below:
The pandemic has been affecting the entire food system and has laid bare its fragility. Border closures, trade restrictions, and confinement measures have been preventing farmers from accessing markets, including for buying inputs and selling their produce, and agricultural workers from harvesting crops, thus disrupting domestic and international food supply chains and reducing access to healthy, safe, and diverse diets. The pandemic has decimated jobs and placed millions of livelihoods at risk. As breadwinners lose jobs, fall ill, and die, the food security and nutrition of millions of women and men are under threat, with those in low-income countries, particularly the most marginalized populations, which include small-scale farmers and indigenous peoples, being hardest hit.
So how are we fairing in Aflao, Denu, Agbozume, Klikor, Keta, and other border communities?
1. Astronomical Rise in Food Prices
It may be a nationwide problem but those in border communities are hardest hit.
I can say on authority that major foodstuff in markets located close to Lomé, Togo, have their prices increased. A bowl of corn/maize was 4.7 cedis before the closure of the border in Aflao. Today, a bowl goes for 11 cedis. The reason is simple. Most of the traders in Aflao, Agbozume, Wudoaba, Denu, Keta, and Anloga markets travel as far as Badza, Noepe, and Azaon in the Prefecture de l'Ave in Togo. Others move to Tsevié in the Zio Prefecture of Togo. Some are patronizing Adidorgome and the Grande Marché of Lomé, all in the Golfe District of Togo. Products include Yam, palm oil, Tomatoes, Maize/Corn, leaves (ademé), etc. Tsevié is a place where one of the best edible palm oil is produced (Wikipedia).
With the closure of the border, those sources have been cut. Traders who ventured to enter Togo were made to pay the Ghanaian security officials as well as members of Forces Armés Togolais, all stationed in every entry point. This brought about the astronomical rise in prices of some of the foodstuff in our markets.
Tomatoes known locally as tsimatsi is a scarce commodity in our markets. Readers can try our markets and tell us their findings.
One small piece is going for One (1) cedis. The leafy (vegetables) products are missing in some markets.
We are in crisis. If the border closure continues, prices of major foodstuff will increase by over 200% by December.
2. Social and Cultural ties broken
If a Ghanaian resident in New York wants to visit a family in Aflao, he can do so.
Two weeks ago, three funerals I attended at Aflao saw some family members traveling all the way from Michigan, Milan, Chicago, and New York to mourn with their families.
Surprisingly, those in Kodzoviakope, Adidogorme, and nearby towns in Lomé were not able to attend. The borders and entry points continued to be maned by the officials of the Togolese Armed Forces (FAT) and Ghana Immigration Service. In one of the funerals at Beat 4, Aflao, some mourners were mourning in Togo, behind the wire mesh that separates Aflao from Togo.
The fun of crossing to eat in Togo and returning to sleep in Ghana has been removed.
3. Hospitality Industry completely shattered
Bars, restaurants, hotels, guest houses, pubs, etc. have low patronages. Some have even disengaged some of their employees because of the inability to pay them. I wonder how Thanks Hotel, Atlantic Breeze, Anites, Makavo, Liberty, and the likes are managing !!!
4. Artisanal workers, head porters in Aflao and Lomé were heavily affected.
Carpenters, masons, plumbers, electricians, dressmakers, tailors, and other artisans who crossed to Lomé every day to work can run into thousand plus. This may look exaggerated. Before the closure of the border, human activities that greeted us from Beat One to Beat 13 and from Pillar 1 to Pillar 16 were not ordinary. The happenings in Yame, Anoenu, Wudoaba, and Aveyiborme entry points are well known to the people there.
I come from a community that is 5 meters away from the Ghana - Togo border. It is called Agbawoeme. More than ninety (90) percent of the artisans in the community work in Lomé and surrounding towns. Livelihoods have been affected. Some families will never be the same again.
5. Security Officials using the lockdown as a Goldmine.
I have been wondering how the Government of Ghana was able to convince the people of Ghana that the border closure was meant to stop the spread of COVID -19.
Every evening several long buses traveling all night arrived at Aflao from Kumasi. These huge number of passengers crossed to Lomé, Togo, using the entry points manned by Immigration, Customs, and Military.
Joy News ran a story where some security officials were on record extorting monies from travelers.
It is becoming more lucrative serving as a state security official manning the entry points in Aflao.
I see a lot of wisdom problems in the whole arrangement.
Open the Border and regulate and control the movement of the people.
The illegal exit and entry backed by state officials are the main reasons why we in the border communities are calling for the immediate opening of the Aflao border and other entry points.
RECOMMENDATIONS
Delta Variant of COVID - 19 is nowhere in Ghana. It is causing havoc. The land border is still closed whilst the airports are wide open.
The state security operatives in our entry allowing travelers, traders, and others to cross the border every minute. Those crosses are not regulated. They are not controlled.
So I recommend the following:
1. Government should support border communities with relief items due to loss of livelihoods. Starvation is real. When Aflao citizens in diaspora supported head porters and other vulnerable residents with foodstuffs and when Holy FM of Aflao in conjunction with some youth to feed some aged and other vulnerable groups, it exposes the policy to shut down the border.
2. Open the main Border and all Entry Points. It sounds unwise to open airports for some people to travel 10 - 14 hours from abroad to enter Ghana with COVID - 19 whilst we cannot walk 3 minutes to Togo to visit our family members.
3. Regulate entry and exit at all entry points. All crossing must be in their facemasks. Some carriers of Delta Variant of COVID - 19 may enter Ghana through entry points manned by Immigration Officials.
4. All officials manning the entry points should stop extorting money from traders and travelers. Rather, GIS should advise the government to put in place strategies to ensure COVID - 19 regulatory measures and protocols are observed at all entry points.
5. Businesses in border communities especially the hospitality industry need more financial support to stand our feet. They must be given tax holidays.
6. Some farmers should be targeted for funding especially in border communities.
CONCLUSION
This short article seeks to expose the world challenges confronting residents living in border communities after the COVID - 19 inspired border closures.
Clearly, the government has not been able to support thousands of people who depend on cross-border activities for survival.
I argue that closing the border and all entry points in Aflao can be likened to locking down Aflao and all surrounding communities.
My article will serve as a guide to policymakers and implementers to activate sound policies that can be beneficial to businesses and people in border communities in face of future border closures.
Let the "Obaatan Pa" Scheme work in Border Communities now. Thanks.
Content created and supplied by: Accraisback (via Opera News )
Opera News is a free to use platform and the views and opinions expressed herein are solely those of the author and do not represent, reflect or express the views of Opera News. Any/all written content and images displayed are provided by the blogger/author, appear herein as submitted by the blogger/author and are unedited by Opera News. Opera News does not consent to nor does it condone the posting of any content that violates the rights (including the copyrights) of any third party, nor content that may malign, inter alia, any religion, ethnic group, organization, gender, company, or individual. Opera News furthermore does not condone the use of our platform for the purposes encouraging/endorsing hate speech, violation of human rights and/or utterances of a defamatory nature. If the content contained herein violates any of your rights, including those of copyright, and/or violates any the above mentioned factors, you are requested to immediately notify us using via the following email address operanews-external(at)opera.com and/or report the article using the available reporting functionality built into our Platform See More