Politics as people m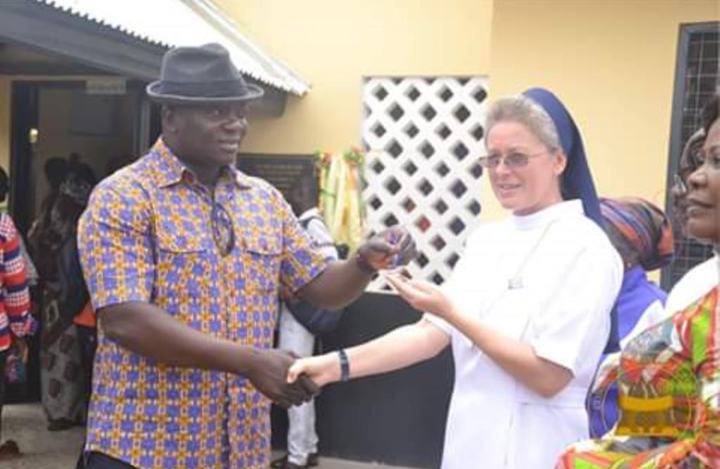 ay say is a dirty game, but this particular politician has proven to be an outstanding one and stands out from the lots.
The man in discussion is Bryan Acheampong. MP for Abetifi constituency and a Minister of State of the republic of Ghana.
Bryan Acheampong has lots of businesses and achievement to his credit but the very few that will be talked about which is really changing the political face of Africa is his multi-million dollar establishment the Rock city hotel. The questions that people who have had the opportunity to visit the hotel ask themselves are, what if every politician in Africa follows the example of what Bryan Acheampong is doing. His Rock city hotel holds over 2200 rooms and stands as one of the biggest hotel in Africa. The hotel has created over 500 jobs for the people in Abetifi constituency. Also his Bryan Acheampong foundation is into developmental activities across the Abetifi constituency. They offer scholarships to people who wish to study further, investing in over $100,000 annually on scholarships.
What makes him special? People say for politicians to buy luxurious cars and houses for slay queens they rather ought to do something like what Hon. Bryan Acheampong is doing. Investing into his country.
It is said that for a country to be classified as developed, infrastructure plays a key role in that. My question is what if there are over ten structures like the Rock city hotel in the country of Ghana? At least it will create an employment opportunities for people. His Rock city hotel has caused stir in the continent of Africa causing people near and far to have a look at his hotel.
For me, this man is doing great and he need to be praised for that. We are very much aware that some politicians are looting the country's money but it will be worth to know that the money's are being used to help develop the country and to create employment opportunities for it's people.
Please let me know your view on some other great politicians who are changing the political face of Africa
Please like, comment and share
Content created and supplied by: BrooklynCanDo (via Opera News )