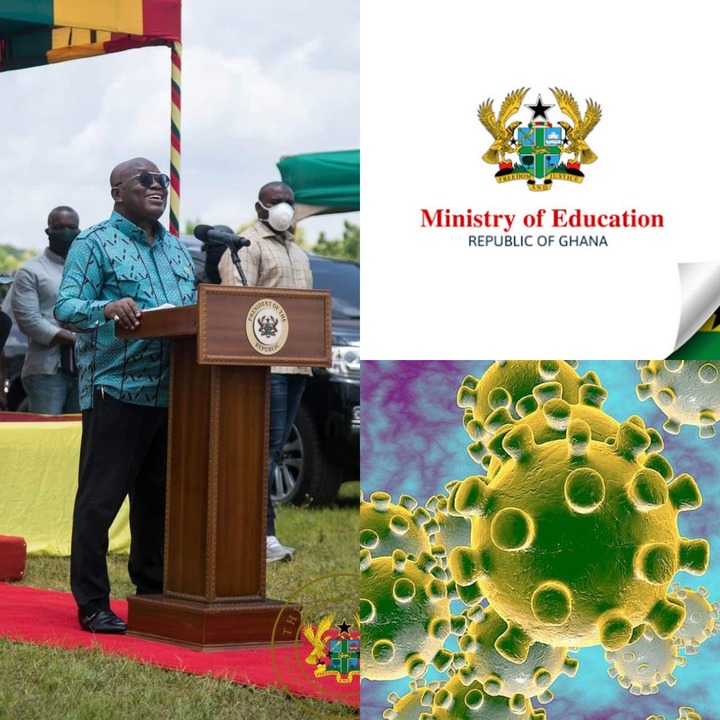 Following the spread of the Covid-19 in most of our schools, the parent-teachers association (PTA) and Ghana Education Service (GES) have sent another simple message to the government. The news sighted by GhanamustSee from Peace FM outline the major reasons both two groups are calling on the government to close down all schools.
The five major reasons they outline by both GES and PTA are as follows;
(1) Not enough teachers to run the shift system.
Initially, the government decided running shifts instead of closing down all the schools. PTA and GES have revealed most of the Government institutions lack teachers to run that shift system and one Teacher can't endure the pain to teach from morning to evening. According to their suggestions, some of the teachers have tested positive for the covid-19 and they are under treatment, which has also reduce the number of teachers.
(2) Lack of facilities
Classrooms for the students is another challenge they are facing in most government institutions which does not make it possible to follow the social distancing protocols stated by the president.
(3) Lack of supervision over the students
Since the students are allowed to move freely without any proper supervision, the spreading of the disease Covid-19 can be easily transferred from one person to another.
(4) Lack of Personal Protective Equipment (PPE)
Most of the institution doesn't have the financial support for catering for the students and have to depend on the government. Purchasing of face masks, Veronica buckets, Sanitizers, all lay on the government so in case it is not coming it means the Covid-19 can spread easily because the parents can't buy those PPEs for their wards.
(5) There is no proper disinfection.
This disinfection is another way of fight against the spread of the Covid-19, and before it can be done schools must be close. Counting the number of Schools in Ghana will it be possible for all schools to be disinfected on weekly basis. It cannot be possible and because of these reasons, they are pleading to the government to schools down schools until further notice.
Thank you for reading, keep following as I keep you updated on all the news.
Content created and supplied by: GhanaMustSee (via Opera News )