A ghetto youth has penned a loving letter to president Akufo-Addo as the Electoral Commission is about to pronounce the winner of this election.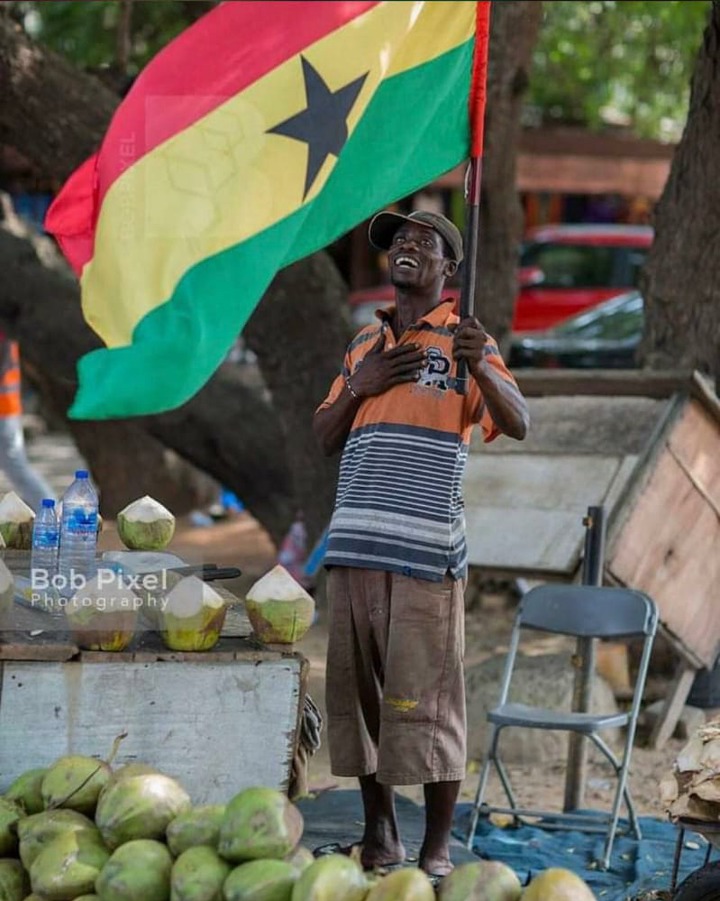 See the letter here.
Hello Mr. President,
First of all, from the data, I believe congratulations are in order. Unlike others who did only one term, you have successfully carried over your mandate to a second term.
Your victory has been far from flawless. When you came into power, several cautionary tales were told, and you, of all people, admonished us the day you were inaugurated to be citizens and not spectators. 
Ghanaians are an endowed people. You knew this and you appealed to that part of us in 2016 when you were fighting to wrest power from your friend JDM.
We were all together in our sentiments against the excesses of power that were there then, and how it was not only destroying the moral fabric, but also the economy of this great nation.
Coming from a family of statesmen with almost a century of illustrious servitude both to the nation-state of your hometown and the nation Ghana at large.
I believe that as the second generation of such an illustrious family, you would have known about the mistakes of the past and with the age of your experience in politics, some of these mistakes would have been banished in the dumpsites of history.
Instead, your legacy is in danger of being destroyed by a horde of vitriolic sycophants who acted with impunity and thought this nation was some kind of playground for all sorts of machinations.
For a tradition that believed in the tenets of free speech, good governance, free enterprise, private sector growth, individual prosperity and advancement of human innovation, your first tenure in office has been woefully lacking in intent and content. 
We rather saw a period that was characterized by very questionable implementations of grand policies deployed by characters whose sole aim was to milk these deals for whatever they could line their pockets with.
So grand was the populist agenda, being the lowest of the low hanging fruits that the essence of your whole campaign was Free SHS and a litany of "free stuff" supposed to assuage populist appetites but with very little to contribute in terms of actual outcomes on the quality of life.
Perhaps, like you always say, you were "misled" by those closest to you. We understand that, and we understand the potential in you as a leader to fix these issues.
You see, the NDC in their last government sank so low in terms of what they could do, that bribing the nation with a bunch of roads from loans seemed like remarkable accomplishments.
It seems that this kind of mentality has been left to take root to the extent that a great tenure of office is determined by grandiose road and factory projects (heavily inflated to line pockets of course) has been communicated to you as signals of achievement.
Of course, your horde of sycophants in handling communication saw these as resounding reasons to project you as a leader. 
That same horde will convince you that some of us are "neutrals", for whom vilification is in order just because we have your same spirit of speaking our minds the way we see things going.
That horde will tell you that because we always dont agree with you and express cautionary tales, we are "haters", "bitter people", "jealous people", "naysayers", "Jeremiahs" etc.
You yourself are guilty of same, but I believe you were "misled". Your distance from whats really on the ground must have informed those beliefs. 
What people forget is that Jeremiah did just what he had to do: Talk about injustice of rulers, exile to a banished land and the story of restoration at the end, if we repented and mended our ways.
Probably your prolific speechwriters forgot to tell you that Jeremiah was a prophet who actually meant well, but was stoned to death while all of what he said came to pass.
This is the 21st century. I applaud the strides made by your vice in handling digitization of government services.
Believe me, if you give him a full reel to handle more affairs and oversee the economy, the dividends will pay for you way better than your electoral fortunes this year.
It will cement your legacy like that of your worthy predecessor, the great Gentle Giant, "Diawuo'' himself.
You were part of that stellar team of bureaucrats. Promote the great human resource you have in that party to create a great country that is taking bold steps in developing systems that will move the average Ghanaian higher.
Improve the services infrastructure to remove corruption from the national vocabulary. 
Empower private enterprise, boost access to capital so the entrepreneural Ghanaian spirit that was lost in the many military interventions will rise again.
We need to see new Siaws, Appiah-Menkas, B A Mensahs, etc. We need to see Ghanaian champions in agriculture, engineering, IT, Digital Services, Logistics, Agribusiness, and the like.
This isnt the time to create populist ventures that are just on paper for rats to chew away into their fat bellies. Reshuffle your people. Put in the young brains who understand our times and are ready to be radical.
Reduce all these government interventions. They are lazy measures that still keep the nation impoverished and will create heavy tax burdens that will only cripple us. 
Lets never gloat over Eurobonds, lets gloat about how many millionaires and billionaires you created in your regime, because of your business friendly atmosphere and the level of respect offered to Ghanaian investors just like the foreign ones you people like to adore so much.
At the end of the day, the foreigners will take the money away, but our people will spend the money on our people.
Hordes are only required for conquests. They are mercenaries. Thy aren't needed when you actually are required to rule.
Don't be misled by that same horde of sycophants who always pretend everything is good and gold, who spend eons just trying to rubbish well-meaning Ghanaians who take their time off hectic work schedules because they also care about their fellow Ghanaians. 
May your future "fellow Ghanaians" speeches be those that show that we are progressing by the toil of our hands and not by the largesse of government.
We arent a bunch of beneficiaries like hapless hatchlings in a mothers nest waiting for the mother hen bird to bring us worms. 
That is what the crazy result of this election should tell you. The greatest empires always crumble from within. The outside forces that break them down are only for the glory of the opportunistic conqueror.
I'm done here boss. Have a nice day. 
A Madina boy be like that.
Content created and supplied by: Ogyam (via Opera News )
Opera News is a free to use platform and the views and opinions expressed herein are solely those of the author and do not represent, reflect or express the views of Opera News. Any/all written content and images displayed are provided by the blogger/author, appear herein as submitted by the blogger/author and are unedited by Opera News. Opera News does not consent to nor does it condone the posting of any content that violates the rights (including the copyrights) of any third party, nor content that may malign, inter alia, any religion, ethnic group, organization, gender, company, or individual. Opera News furthermore does not condone the use of our platform for the purposes encouraging/endorsing hate speech, violation of human rights and/or utterances of a defamatory nature. If the content contained herein violates any of your rights, including those of copyright, and/or violates any the above mentioned factors, you are requested to immediately notify us using via the following email address operanews-external(at)opera.com and/or report the article using the available reporting functionality built into our Platform See More