As the legal tussle rages on at the supreme court,a lot of Ghanaians have added their voice to the issues playing out at the apex court of the country.
It is very confusing when people have different interpretation for same laws as clearly exhibited by lawyers of the petitioner and respondents.
Latest to add his voice to the legalities surrounding the EC chair's right mount the witness box to be cross examined is Mr Gabby Otchere Darko a leading member of the ruling new patriotic party.
Speaking on joynews current affairs program newfile,the leading member of the New patriotic party made some pronouncements about the legal mandates of the electoral commission's chairperson to mount the witness box to be cross examined.
Gabby argued that, the EC chairperson is not legally accountable to anyone apart from the day of declaration of general elections.
The layers will continue to engage in this legal tussle and each lawyer seem to tackle the issue not from an objective point of view but from angles that will only favour their parochial party interest.
But in a quick rebuttal,the national communications director of the nation democratic Congress Sammy Gyamfi refuted those claims and made it clear that,the petitioner will make anything legally possible to compel madam Jean Mensah to be cross examined.
According to Sammy Gyamfi,Afari Mounted the witness box to be cross examined when the need arose but he does not understand why madam Jean Mensah seem to be running away from being cross examined when actually she has nothing to hide.
Clearly,it's an undisputable fact that,most of the evidence of the petitioner is hinged on the chairperson of the electoral commission and would go all out to get her cross examined.
It is as result of this that the petitionere have reopened their case in court to be able to get her cross examined if the opportunity presents itself.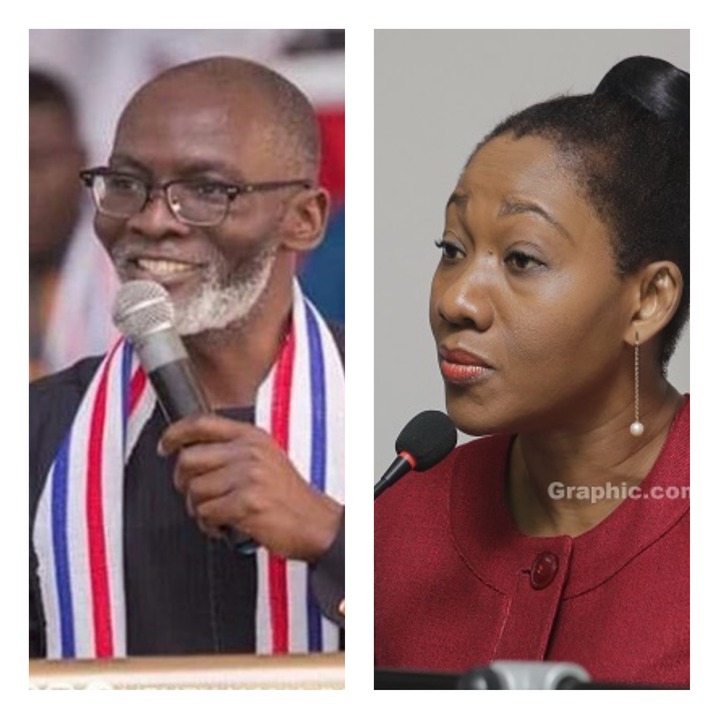 Content created and supplied by: Timeless3 (via Opera News )