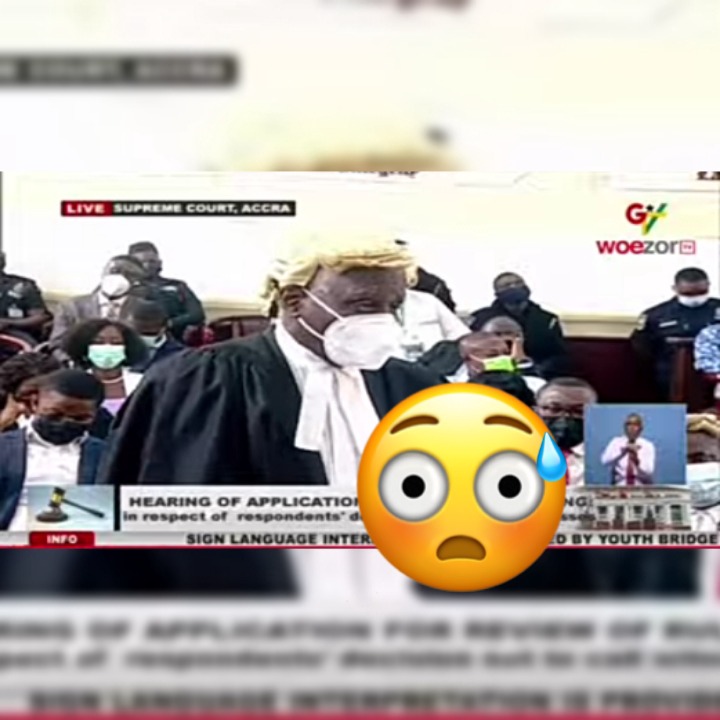 The Supreme in the proceedings after Tsatsu Tsikata asked to shift the time to 11:30am said that, "By way of time management, we will limit each lawyer to 30 minutes."
Tsatsu Tsikata then thanked the Supreme Court after their acceptance and said;
We are here for the application of review. Moving for the motion paper and supporting affidavit, it needs to be absolutely clear that this review is as a result of the ruling of 11th February. References of order 36-4(3) and references of Order 38 rule 3E-5 and nothing else, no reference was made to order 38 rule 3E1.
Our response sort to ask why based on those rules, why the availability to be cross examined could not be curtailed? It was our submission that, the first Respondent Chairperson was a step from now and refusing to be cross examined who filed an affidavit and sworn into position.
Ground A of our grounds for Review makes clear that, Your Lordships ruling made no reference or whatsoever to section 26 of the evidence Act 1975 and the lordships ruling was "per curiam" of the provision of the law and there's obviously no argument about that.
Our submission is that we cannot treat likely this disposition and the evidence act is clear in it stands.
Also in Ground B, we make reference to the fundamental error of the failing to appreciate the constitutional role of the chairperson of her being called called to testify which is a great miscarriage of justice.
We are not saying she should be treated as a different person but like a normal person would be treated.
These were the words of Tsatsu Tsikata as he fires the SC Justice for it's ruling and makes other references.
Is Tsatsu Tsikata not going too far?
Content created and supplied by: OheneBoy (via Opera News )