Relating to the out-gone days for the election petition, a strong woman has risen in well-on-point speech in the election progression at the ongoing Supreme Court.
She talked about the NDC and the Supreme Court together with matters discussed on demanding of EC's documents.
She said in her speech that, the letters that were being demanded by the NDC for inspection was not necessary. This was her detailed reply:
The Court knows that, you already have copies. According evidence Section 166, duplicates are admissible to the same extent as the original. So, there's no need to demand from the EC to bring it.
CI-99 has placed timelines on these petition we are currently on. Looking at the special edition court of 2013, Her Ladyship Sophia Adinyira said in January 30 in the ruling of the court that, "it is unnecessary for the court to make an order for inspection of a document a party is already having copies to, as mentioned in another party's pleading."
So, after the election, press conferences were held with the petitioner and the General Secretary saying that, according to pink sheets and the collating sheets from the all 275 constituencies, they are the victors.
These words alone are prove of you already having the documents. They shouldn't come and stand in court for document inspection.
In the law, there's burden of prove and burden of persuasion. If you drag me to court for something you claim I have done, who should provide the evidence? Myself or the one who dragged me to court?
If there's no evidence, then, the EC's proclamation should be accepted. You can't drag me to court and ask me to defend myself.
These were the very thoughtful and striking words of Fatima Abubakar as she talked point to point.
Now, to the main agenda for today, these were the praises that rained on her after the program on Peacefm as YouTubers were satisfied. These were the comments and reactions that came along (screenshot):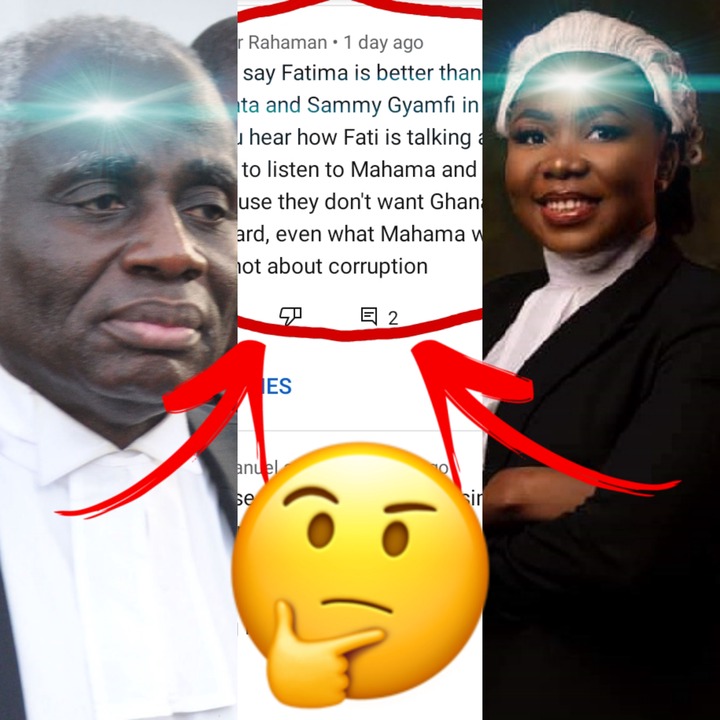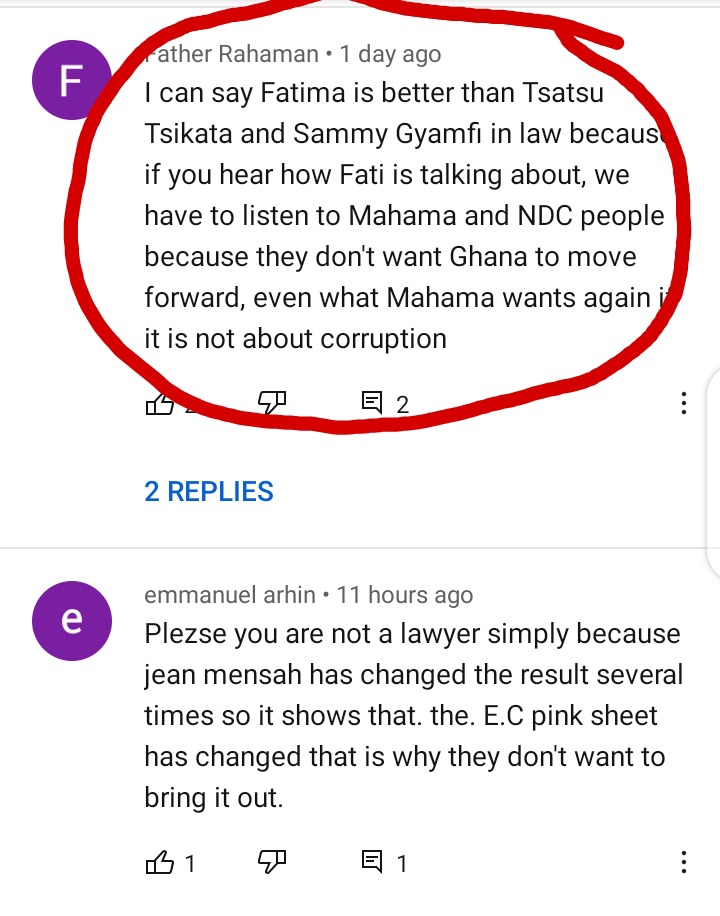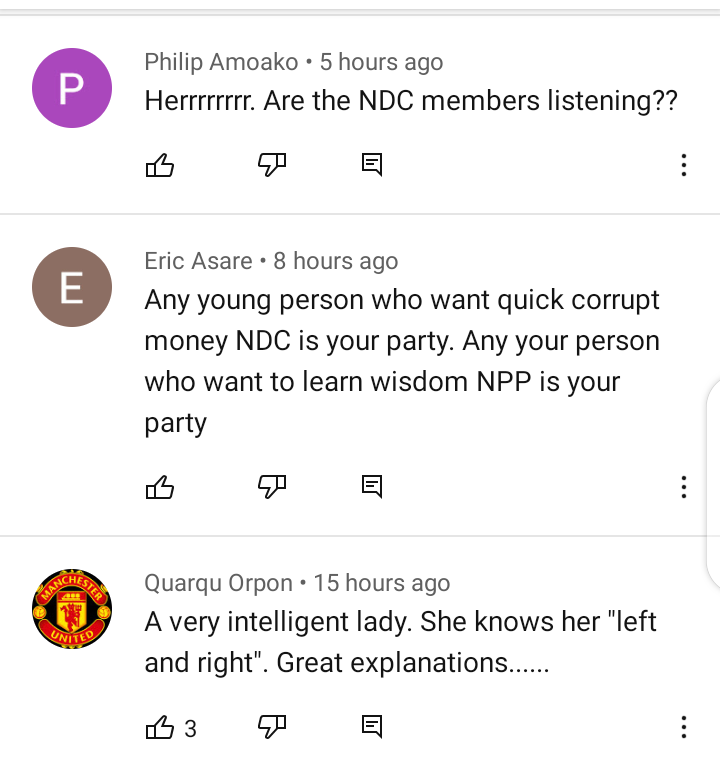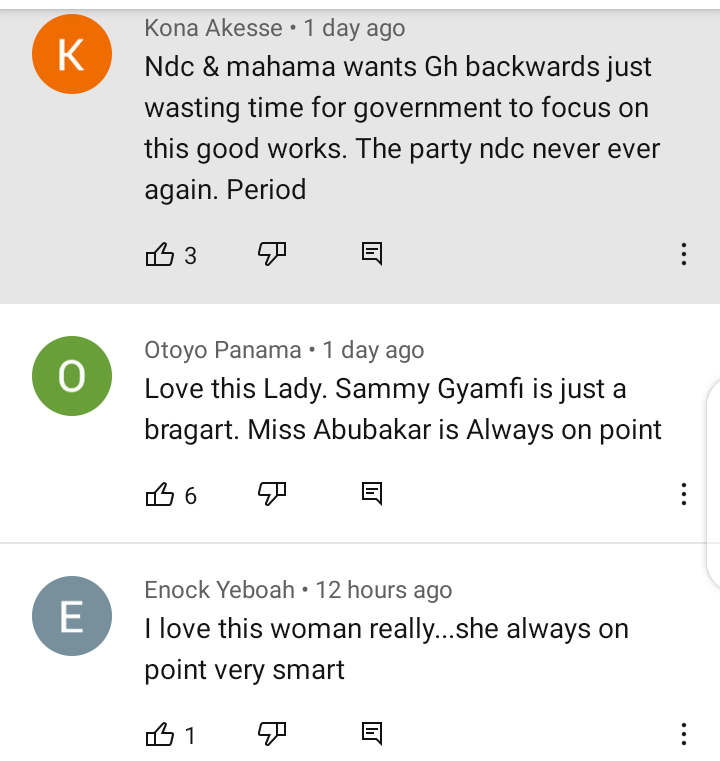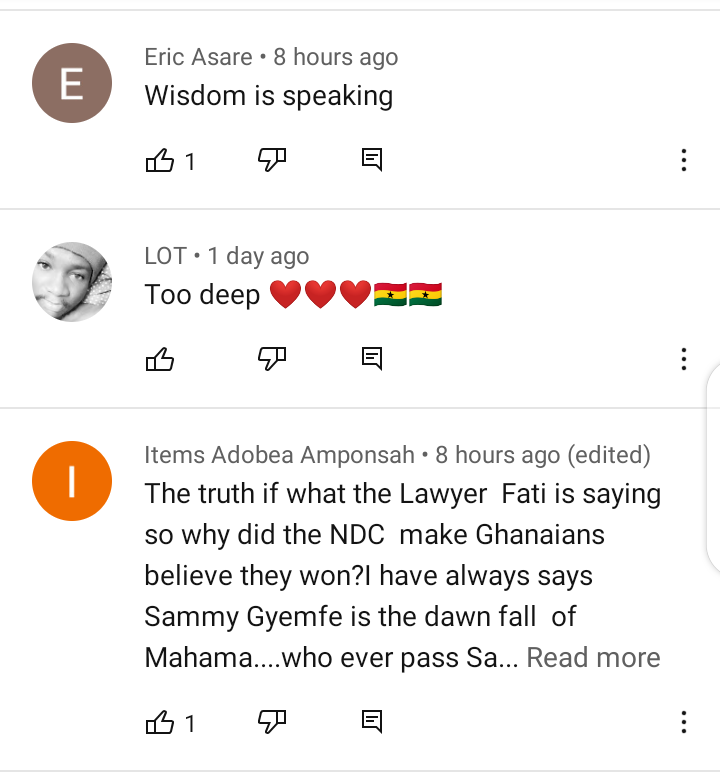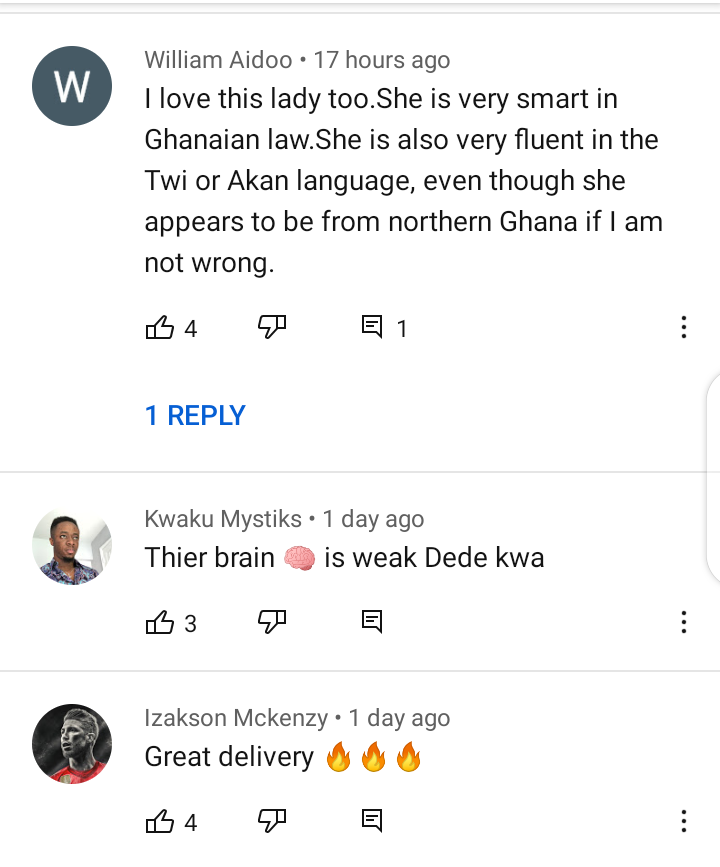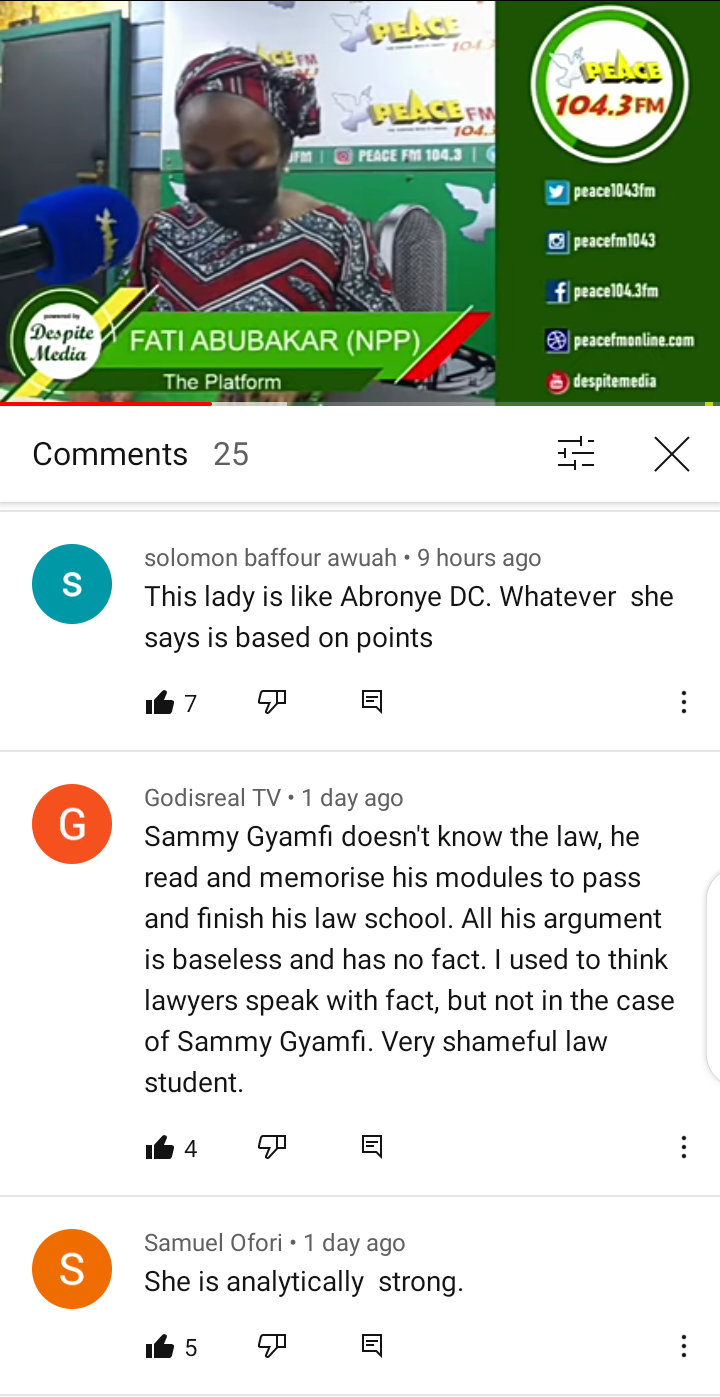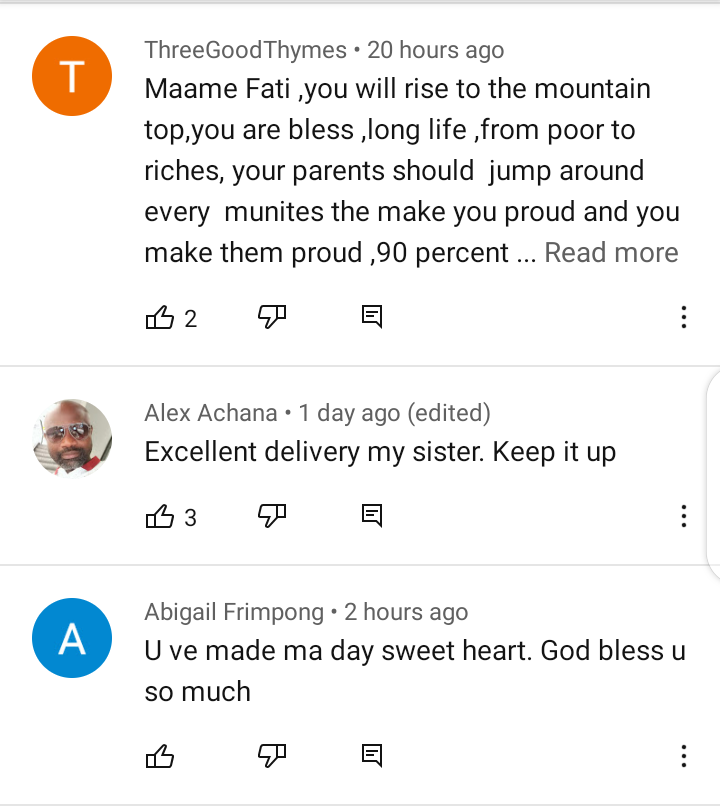 From the above comments and in a pressing way with the comments that came along with Fatima Abubakar's words, She could be a better replacement of Tsatsu Tsikata according to Father Rahama's opinion and other talks that swept.
(NB: Not strictly to the current court case, but for the profession of being a lawyer.)
Content created and supplied by: Blessed_Soul (via Opera News )