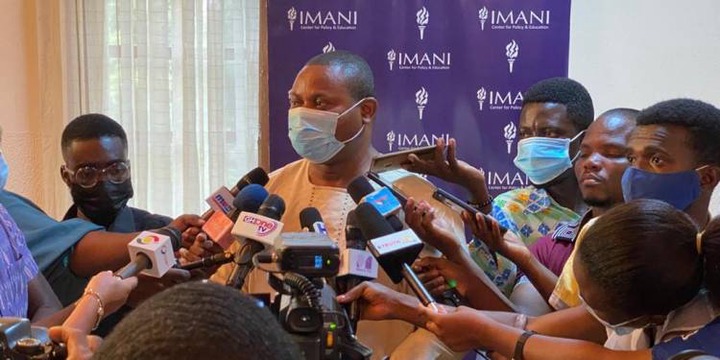 The IMANI Center For Policy And Education Think Tank has also added their voice to the ongoing debate as to whether LGBT community can be made to gain grounds in Ghana.
IMANI Ghana which which has been called upon by many Ghanaians to state their stand on the canker because many have alleged that IMANI Ghana has been receiving support and funded by LGBTQI groups.
Meanwhile, in a post sighted on Franklin Cudjoe's official Facebook page, he stated categorically that the IMANI Ghana has not received any form of support from any LGBTQI groups and even if they give them the money, they would use it pursue their mission of holding public officers accountable.
He said that IMANI Ghana has no reservations for such acts and conserve the Christian, almost Catholic thought on such issues. However, they revealed that they as a Think Tank recognise their limitations to recommend how other humans live their lives.
Franklin Cudjoe then advised Ghanaians to keep praying so that their sins may be forgiven.
"I now understand why some are asking for IMANI's stance on LGBTQI issues. I have read a bit now. Let me state emphatically, that IMANI has never received any support from any LGBTQI groups. If they give us money unconditionally, we will receive and use it to pursue our mission of holding public officers accountable. IMANI holds conservative, christian, almost Catholic thoughts on such issues, but at the same time recognise our limitations to recommend how other humans should live their lives. So keep praying for all sinners including yourselves so that on ressurection day, we shall be among the 144,000 Jehovah's Witnesses believe shall see the glory of Jehovah. Save yourselves from damnation" he said.
Content created and supplied by: Building_house (via Opera News )