The Supreme Court has delayed its hearing of the election petition on Thursday, 18 February 2021, to 11:30 am, following a letter written to the Chief Justice by former President John Mahama's lawyers asking to be given "reasonable time" to study affidavits filed by the two respondents, the Electoral Commission and President Nana Akufo-Addo, against the petitioner's application for a review of the court's earlier ruling that it cannot compel the star witness of the first respondent, Mrs Jean Mensa, to testify against her will.
After they returned to continue the hearing for today, Sammy Gyamfi who is the Communication Director for the NDC and also a lawyer was seen sitting right at the side of Tsatsu Tsikata.
Sammy Gyamfi had been seen granting interviews and trying his possible best to make the people of Ghana understand the petition that, they have sent to the court.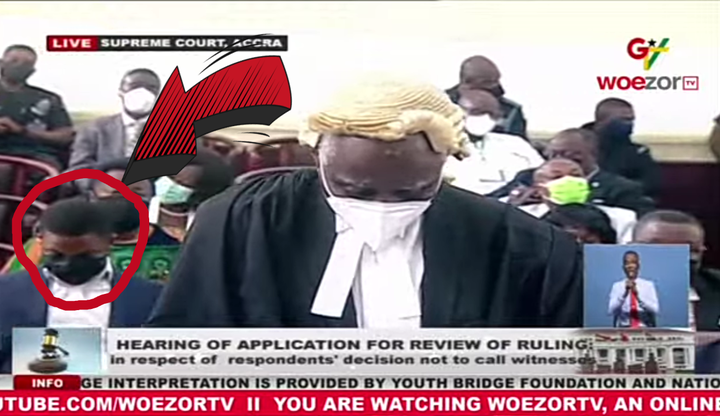 But in today's court hearing, when Tsatsu Tsikata was explaining to the Court his review application, Sammy Gyamfi who was sitting close to Tsikata was seen as if he was dozing in Court. The position of his head made people think that he was dozing.
Although we don't know for sure where he was or not dozing, some Ghanaians has reacted massively as some question keeps pumping as to why he might be dozing.
Content created and supplied by: Kaboregab (via Opera News )