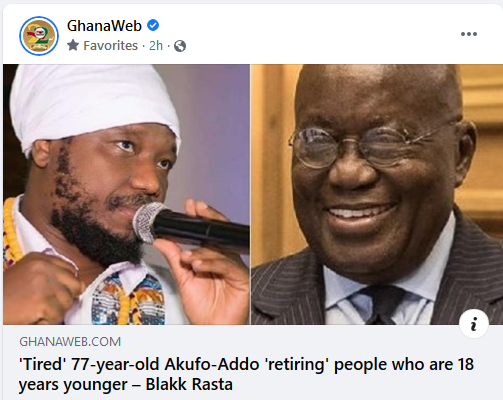 Checking social media posts of most New Patriotic Party (NPP) Members of Parliament, Appointees and faithful patriots, most of them have today, 29th March 2021, wished the President of the Republic, His Excellency Nana Addo Dankwa Akufo-Addo a happy 77th birthday. But the Ghanaian musician, Blakk Rasta has a different message for the President on his birthday.
Blakk Rasta said that, "The 77-year-old President, Nana Addo Dankwa Akufo-Addo must be told in the face that he is tired and must retire. A President who sleeps unprovoked is still retiring people who he is 18 years older than them. I look at Ghana and I asked myself; are we moving forward us a country or retrogressing?".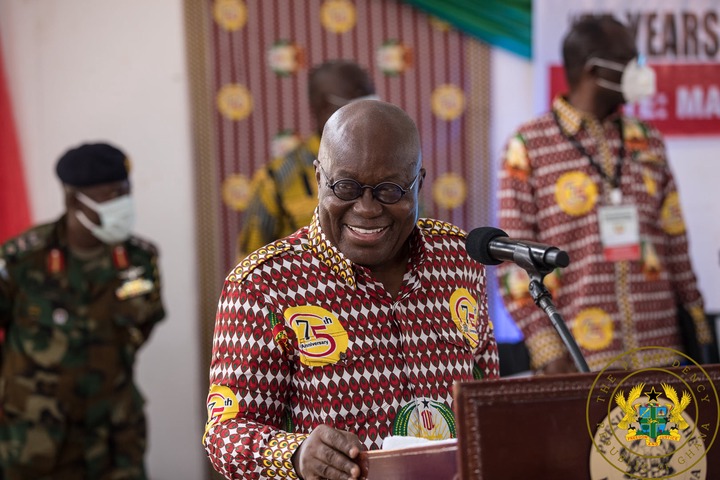 Most social media users were not happy with this comment from him against their favorite President as they 'roasted' Rasta on Facebook. It appears Blakk Rasta still do not understand why President Nana Addo Dankwa Akufo-Addo retired the immediate past Auditor-General, Mr. Daniel Yaw Domelevo. According to him President Akufo-Addo is 18 years older than Domelevo and shouldn't have retired the hardworking.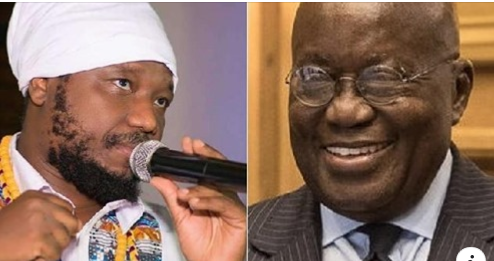 But most Ghanaians did not side with him as they blasted him with the following comments:

A Facebook user known as Christian Danso said that, "That's why he is the boss. Anyone who has a problem with it can also put themselves up to contest for the presidency". He is the President duly elected and sworn-in into office and the constitution of the land do not have age limit for Presidents to be 60 years unlike civil servants, so netizens advised Blakk Rasta to take up the challenge in the next elections.

Another Facebook user known as Bernard Sackey said that, "Rasta, if you don't want be retired please go into politics, buy election forms for the electorates to give you their power to rule them and stop the hypocrisy".

Joe-Best Tagbotor also added that, "We don't vote according to age in an election. Go to the United State of America and ask Joe Biden". It is not only Ghana that do not use age limit for Presidency, most countries across the globe use these same law.
Check out more comments below: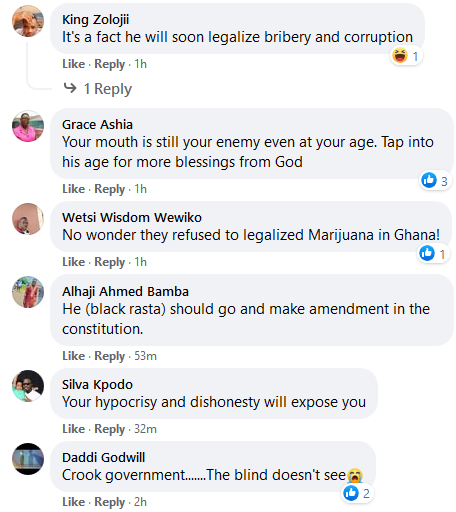 Content created and supplied by: Ferdinandnews (via Opera News )