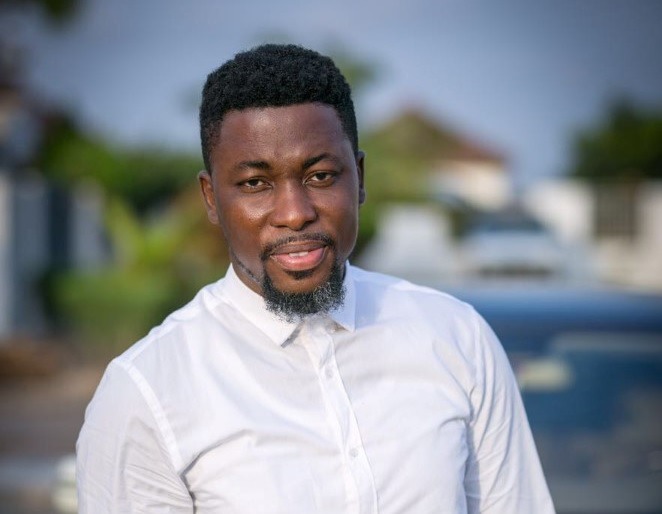 Kwame A-Plus has reacted on social media to a news headline that was sighted on The Daily Statesman News paper. Which stated that John Dramani Mahama who was the flag bearer of the National Democratic Congress for the 2020 presidential election, is not the choice of Ghanaians for 2024.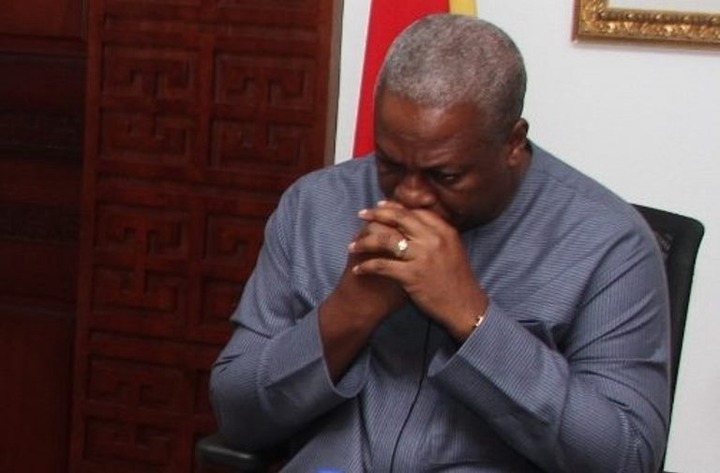 Since the supreme Court ruled over the petition that was presented by John Mahama, many people have been speculating if the former president will still come back to contest in 2024 or it will be a new candidate from the party. This morning a newspaper headline from The Daily Stateman stated it clearly that another survey has revealed that John Dramani Mahama isn't the Choice of Ghanaians for 2024.
Popular comedian turn politician Kwame A-Plus has taken to social media to react to the headline as he posted the picture which a caption that read "𝘞𝘩𝘦𝘯 𝘣𝘳𝘪𝘥𝘨𝘦 𝘤𝘰𝘭𝘭𝘢𝘱𝘴𝘦𝘴 𝘸𝘩𝘢𝘵 𝘣𝘦 𝘣𝘪𝘳𝘥 𝘦 𝘱𝘳𝘰𝘣𝘭𝘦𝘮".
Here is his post below;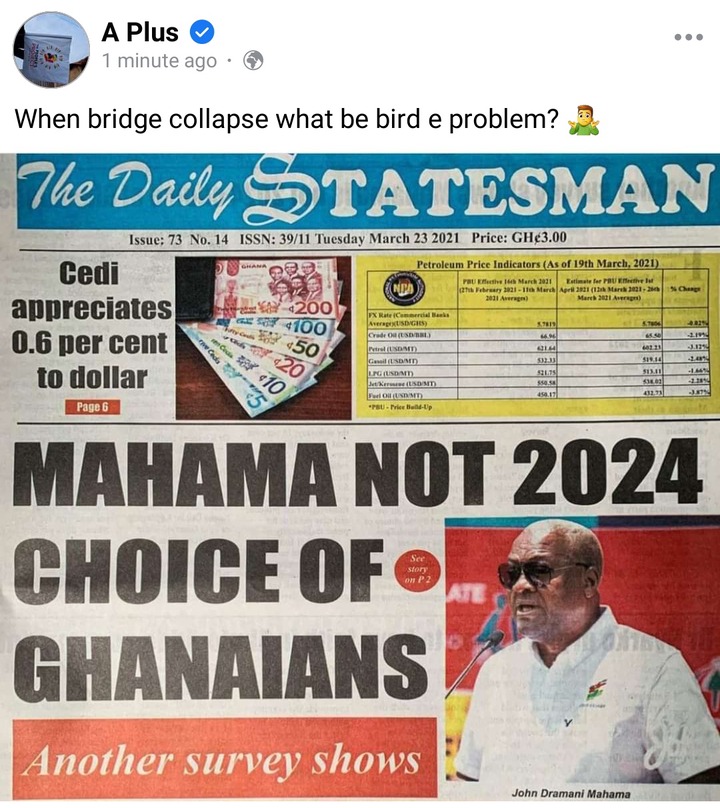 So tell us what do you think about this headline and the survey, do you think John Dramani Mahama is not the people's choice or vice versa ? Let us know your opinion in the comments section.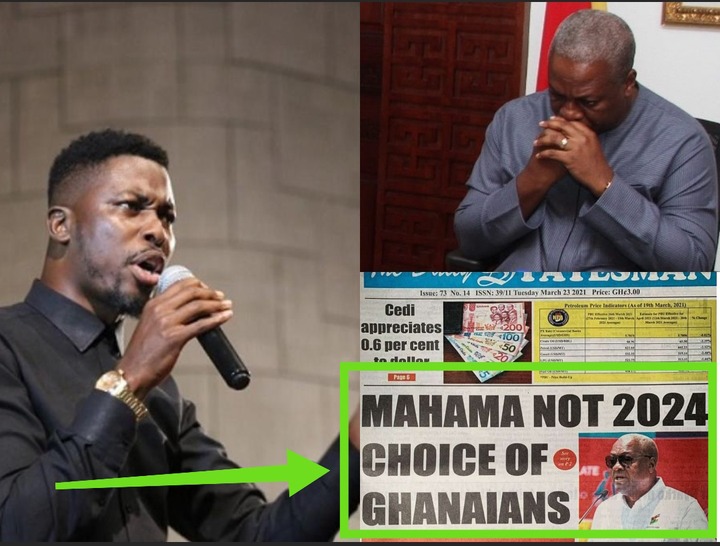 Content created and supplied by: BallpointMedia (via Opera News )