Following a letter from the Audit Service that requested the former Auditor- General Daniel Domelevo, to prepare a comprehensive handling over to Acting Auditor- General Johnson Akuamoah Asiedu by directives of the President.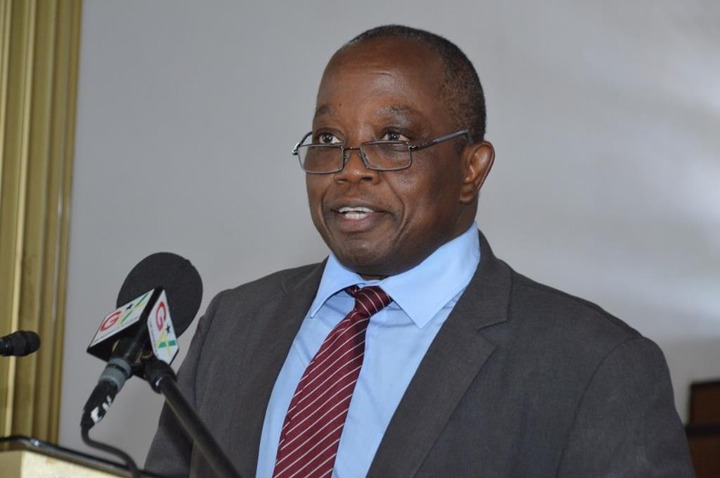 The letter required Daniel Domelevo to complete the exercise within two weeks.
However, Mr. Daniel Domelevo answer to the said letter is contrary to section 27 of the Labour Act. The section provides that at least 30 day notice shall be given to the worker prior to the commencement of the leave.
According to him, Johnson Akuamoah Asiedu has been in office for 8 months and the time I resume work he did not hand over to me.
He proceeded by saying, if so wish for him to hand over, the Audit Service should direct the Acting Auditor- General to hand over to him and he will thereafter hand over to the Acting Auditor- General.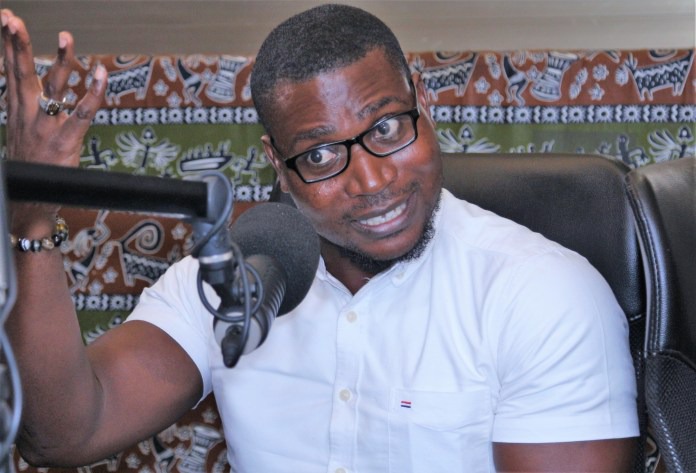 Mr. Mensah Thompson, Executive Director for Alliance for Social Equity and Public Accountability (ASEPA), made this assertions in a Facebook post reacting to both statement said, " Who really advices this Government? I'm curious!
Mr. Domelevo who was last two weeks forced to retire by President Akufo Addo has been asked to prepare a comprehensive handling over.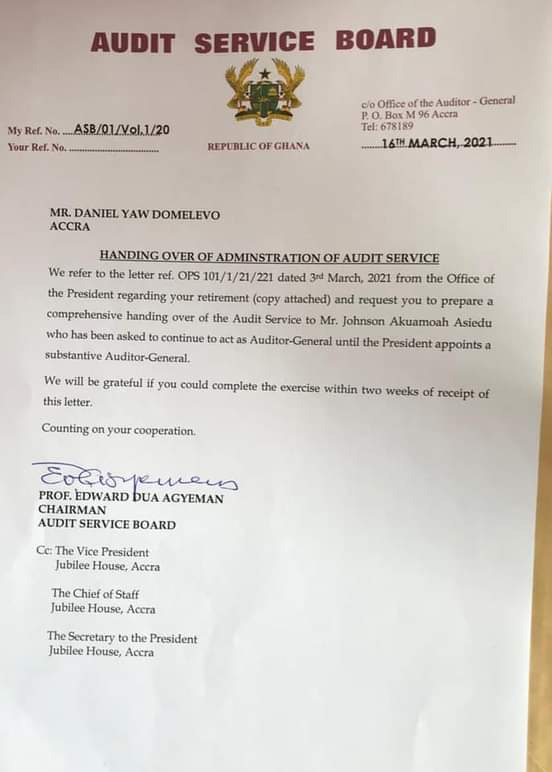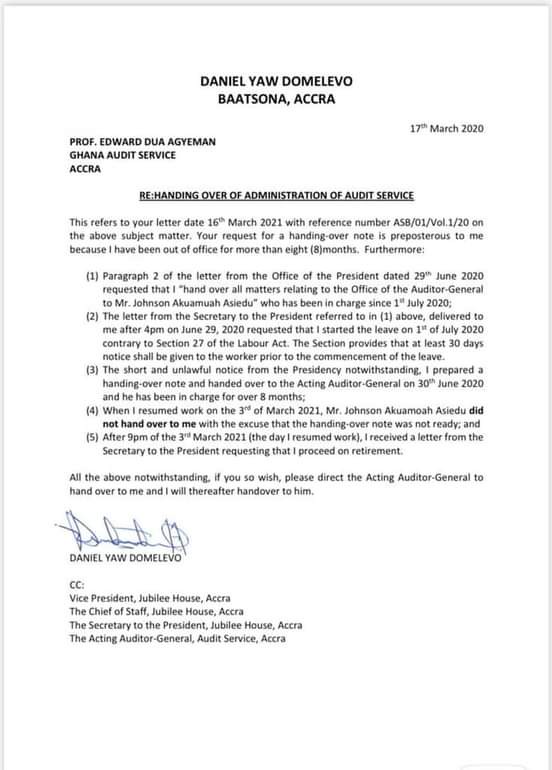 Content created and supplied by: Blessnews.com (via Opera News )