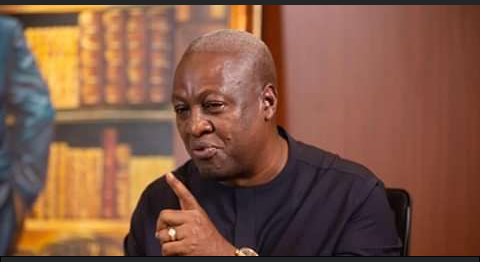 Mr John Dramani Mahama, the leader and flagbearer of the National Democratic Congress (NDC), has said that one of his flagship policies will be women empowerment and inclusiveness. The fact is that his daughter, Farida Mahama has helped him understand the plight of young ladies and women more better. He said that as a young lady growing up, he thinks about the prospects that are available for her and people of her age in this present Ghana that we are building. He thus relates it all other girls at her age and women across the country. What are the prospects and opportunities available for them?
The former President then concluded that he believes that the goals must be set right. He said that women empowerment will be among NDC's top policies so as to close the inequality gap between men and women to a large extent. "Gender equality and encouraging women's voice what Prof. Naana Jane Opoku-Agyemang and I will do when voted into power," he said. He also said that if we can make the future promising for our young girls and women, everyone will be safe more especially them.
"You see it's a fact that we as men don't really understand what women go through because we have not faced the obstacles that gender inequality and lack of women's voice and empowerment poses to them. It's only when you face the obstacles that you will understand them, but unfortunately we don't," he added.
"Even as we prepare for change on December 7, we won't forget our women and girls. We will build decent markets for them to comfortably sell their goods and become economically independent citizens. We will construct roads to link markets and farms to help easy transport of their farm produce. We will train more women and girls in our entrepreneurship training agenda with a minimum of 30 percent quota allocated to women" he promised. These were the words of former President John Dramani Mahama to all women in the country. What do you think?
Like, comment and share!
Content created and supplied by: Discoveresgh (via Opera News )