Ghana's first President, Dr. Kwame Nkrumah was known as an enigma, with a larger than life presence.
Apart from this, opinion about him was and still is divided. Whiles some saw him as a dictator,power drunk leader and selfish, others saw him as a visionary and progressive leader. Many things have been written about him, either about his political commitments or his ideologies. 
However , one aspect of his life books or people have not been able to probe further into, is his private life, most likely because the Flagstaff House with its many gates and high walls were beyond preying eyes of people.
That notwithstanding, there are still things we can deduce as to how he handled issues privately. 
For instance, we know he was a family man, that is, with a wife and children. This means he needed to make time of his young family even though he was almost always on the move. How did he handle that?
A few pictures we have gathered brings up an aspect of him many people never know or knew. Having young children as at that time, the pictures show that Ghana's first President really made time for his children and wife. In these shots, we see him, with his wife and children in a more relaxed state than we are used to seeing him. He proudly holds two of his children's hands as they descends a staircase in one of the shots, really showing that he always loved sharing quality time with his children.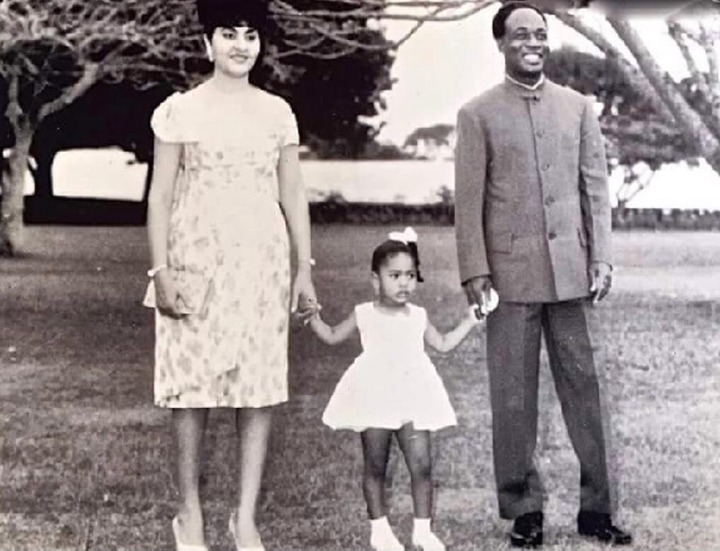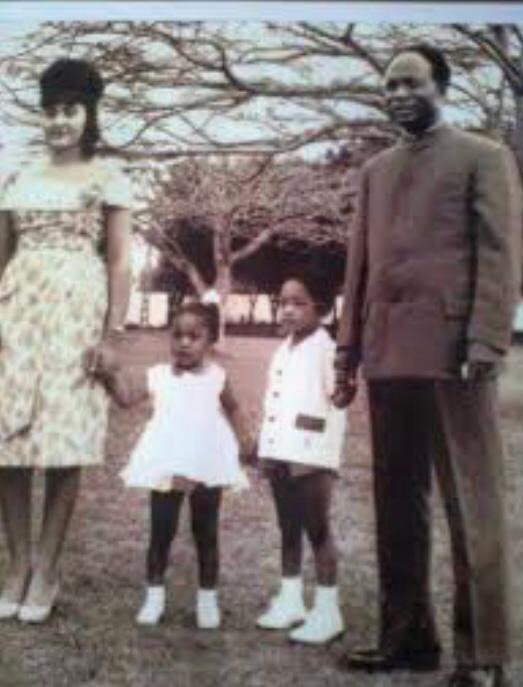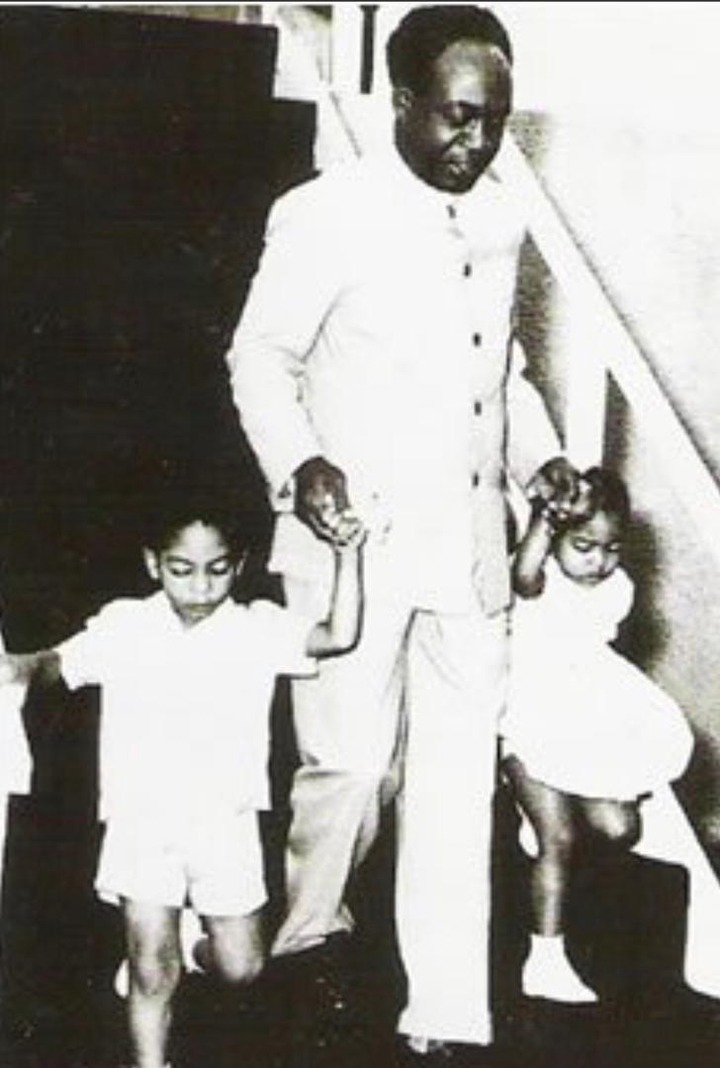 Content created and supplied by: SacramentoDistin (via Opera News )