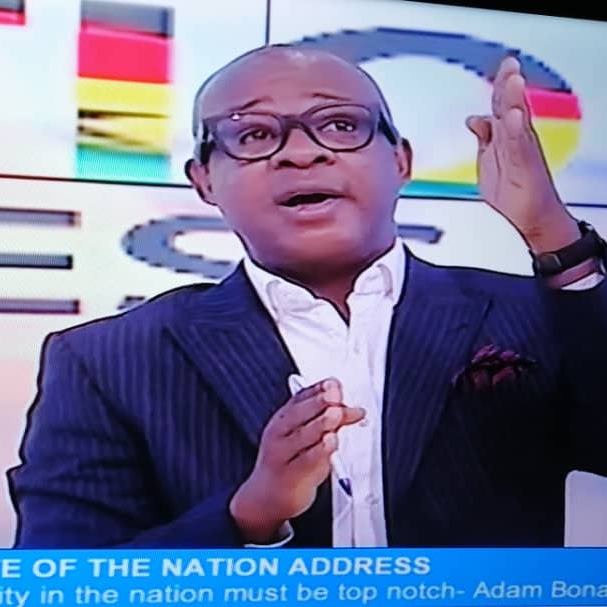 Adam Bona, a security analyst, has wondered why president Nana Addo Dankwa Akufo-Addo has given the former Defense Minister, Hon Albert Kan Dapaah, another chance to hold that same position in his [president] second term.
According to him, Mr. Kan Dapaah's performance in the last four years was absolute worrisome and that he believes giving him second chance "would get worse".
"..so mine is that yes, the president has reappointed all of them [the defense, national security and interior] but for me, the one that I'm appalled; the one that I think he should not have maintained if you ask me is Kan Dapaah," Mr Mona said, and added further that, "So as far as I'm concerned I think that whoever advised the president to keep Kan Dapaah didn't do a good job...and the security situation would get worse, I'm very serious."
Honourable Kan Dapaah was among the names of 46 ministerial nominees submitted to Parliament to be vetted and if approved, sworn in by the president.
He has since been vetted by the committee pending an approval or a rejection.
But speaking on TV3's morning show, monitored by DAWURO, the host of Starr FM's ALERT Program said, devaluation of the country's military has gone up too much in recent years "so much that everybody is looking for a military officer to follow them because who would want a suicidal police officer to follow him if these [police] officers are killing themselves."
He further cited numerous killing of Ghanaians including health personnel by unknown assailants saying "even in war time, you don't bomb hospitals, you don't harm health personnel because they are exempt so for these armed robbers to dare shoot and kill an ambulance driver, it tells you how daring they are."
Mr. Bona then said he believed perhaps the president has not been getting the required briefing on information on the ground hence his reappointment.
Content created and supplied by: Dawuro (via Opera News )