Ghanaian award-winning media personality, radio host and respected broadcast journalist, Nana Aba Anamoah, a mother of one, has set social media ablaze.
In a Facebook post, she wrote that "The average Ghanaian politician is seemingly extremely caring in opposition but extremely arrogant in government. Discuss"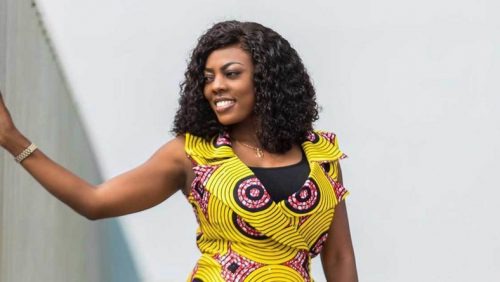 And true to her words, Ghana is discussing this issue. Some of the commentary, which has bar far seen close to 5,000 reactions and about 800 commentaries include:
Mohammed Samira writes "Fact! Nana, I think you should spearhead a campaign for an alternative government oo, we are tired of the two. Let give them the shock of their life"
Alberto Kofi Diazz writes "This is exactly the more reason why we must get rid of Npp/Ndc. It simply tells that both parties are scammers. You see their true colours when they are in power."
Victoria Akoetey writes "I always wish we can rise above political parties in this country and give the country to a youth with vision to come out with intellectuals to support him rule this country"
Tamanja Job writes "There's one thing l have come to understand of late. People who supported the npp to come to power by demonizing the JM and the ndc administration but have been amazingly disappointed by their holier than Paul government, always turn around to draw the ndc into every criticisms they try doing under Nana. It's clear they feel unsafe in directing their criticisms to the present day government. Be bold and say it as you used to do in the past. Politicians are never the same."
John Dundurundu Robert Wuta writes "Be bold and tell the NPP, they were caring in opposition but arrogant in power. So you mean Nana and JM are the same? What a thinking."
Timbo Timba writes "Fact, now ndc in opposition and they are doing the caring and the npp arrogant now but before I taught npp is so much caring until they get power that's all change....power ooo power
Ephraim Nimboge writes "I blame some of the corrupt journalists. When these politicians are lording over the citizens, they give some of you journalists money to shut up and rather be attacking the opposition party. Example is Paul Adom Ochre, Kwame Sefa kai, Kwaku Baako and co. Those in power will shut your mouth up with bribes and now be dinning with them when the ordinary Ghanaians are suffering knowing very well that the journalists should be speaking for the suffering masses."
Mike Signs writes "The average Ghanaian politician is seemingly extremely #distractive in opposition and extremely #arrogant in government."
Emmanuel Bonnah writes "Except the NDC party.. They are who they are in opposition and still who they are when they have power...unlike the unscrupulous Npp party.. But anyways they are still better than the NDC according to the NPP supporters..."
Leonard Jakes-Agbovi writes "I disagree if you are disappointed in the current government just say so, the amount of arrogance of this government is unparalleled and can't be compared to the former."
Pascalina Bahiise writes "And they all of a sudden have solutions for Ghana's problems in opposition. Still #fixthecountry"
Success Nana Yaw Sarpong writes "And we the citizenry will find any reason to defend their irrational deeds cos of footsoldiers allowance"
Tekolibe Collins writes "Not just average politicians, we have journalists, lawyers, academicians etc. It is everywhere. These group of people see themselves as belonging to a different world."
Abdul Wunimi writes "Poor thinking from a person who should have known better - hypocrisy. It is an abortive mind to still be blaming party in opposition on the woes of the country than the ruling party after almost five years."
Eric Dodzi Kamassah writes "True ooh And it seems they know all our problems but do otherwise in power. It both NDC and NPP. God save our home land Ghana.
Bernard Ghazy Asiedu writes "Politicians everywhere are the same, calm and caring in opposition and arrogant in power.. yes. Power corrupts. If the politician is arrogant but does what is expected of him or her, I don't think the arrogance should be a big deal. But here in Ghana, the politicians aside not doing so well, are showing vigorous arrogance . That's the whole issue."
Nyamekeh Ibrahimsmile writes "That is the exalt point. You see, they will sympathize with you when you're hitting the ruling government when they are in opposition. But if they assume the same throne you will turn to be their haters. The same repetition, blame game and targeting those who are criticizing them. You people (npp & ndc), have been will known by the good people of Ghana. The end will really justify the means and this will surely come to pass. Bad mind and wicked kind.
Darlington T K Moses writes "The citizens needs to fix that NDC/NPP mental slavery in them first . Only that can help eliminate this NDC and NPP"
Dalton Thomas writes "Nana Aba Anamoah , I'm personally disconcerted and irritated by the quality of our government in power. The prodigious taxes has anomalously caused a proliferate unabated skyrocket cost of living in our milieu. Truly speaking, it's regrettably lugubrious that a country blessed with many things is prone to a diminished and abrupt state where fallacious fallacies become memorable in the eyes of men. God help us.
Maame Boamaa A-h writes "Because they're looking for power from us to rule us to be arrogant towards us and chop "our money"
Kofi Boakye writes "The typical Gh media practitioner is silent on the unfortunate happenings under Npp but is loudest on lies and misleads when NDC is in power"
Derick Blessman writes "That has been the modus operandi. This canker has been in existence since the beginning of our democracy. Don't pretend as if it's something new you've discovered."
Dennis Crentsil writes "This will be the case till we make political office a place to serve than a place to amass wealth through national contracts and taking over state property for personal gain #Amend the 1992 constitution"
Gbo Lo writes "Once we all start claiming to be neutrals by bringing in mistakes of previous or successive governments, we would continue singing the same old song. Why don't we bring or mostly mention Dr Kwame Nkrumah's government when it has to do with failure? That means he did so many right good things. There's no need to be neutral at all. Let's try to call a spade a spade.
Once we join forces to be stern on the current government, and when the government is forced to do as people wish, governments that come after, know of a certain precedent or standard to follow. We can still vote for NPP or NDC and still be where we want our country to be. It takes the neutrals to say or speak to the problems of the ruling government. Nana Aba stressing on why the NPP and NDC are the same isn't giving us any solution. But rather defeating where we intend as people beginning this fight. People of her kind only make people indecisive and mostly confused.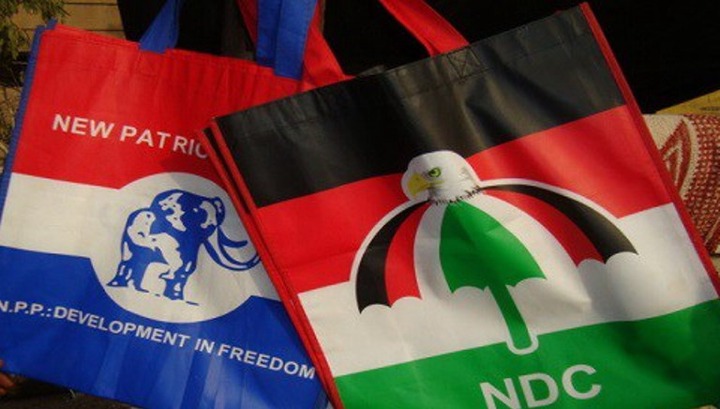 Content created and supplied by: VerseTwo (via Opera News )
Opera News is a free to use platform and the views and opinions expressed herein are solely those of the author and do not represent, reflect or express the views of Opera News. Any/all written content and images displayed are provided by the blogger/author, appear herein as submitted by the blogger/author and are unedited by Opera News. Opera News does not consent to nor does it condone the posting of any content that violates the rights (including the copyrights) of any third party, nor content that may malign, inter alia, any religion, ethnic group, organization, gender, company, or individual. Opera News furthermore does not condone the use of our platform for the purposes encouraging/endorsing hate speech, violation of human rights and/or utterances of a defamatory nature. If the content contained herein violates any of your rights, including those of copyright, and/or violates any the above mentioned factors, you are requested to immediately notify us using via the following email address operanews-external(at)opera.com and/or report the article using the available reporting functionality built into our Platform See More