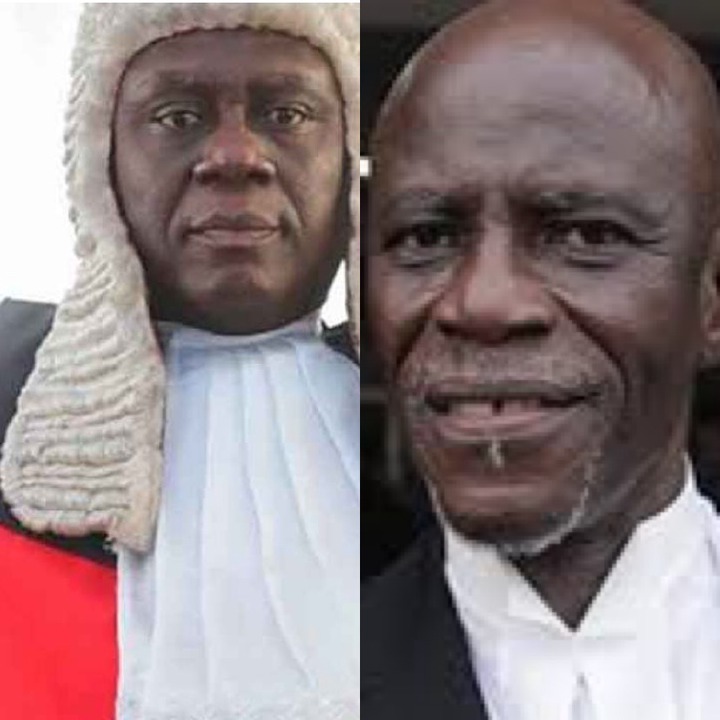 Lawyer Akoto Ampaw's request at the Supreme Court today was instantly arrested and this caused massive stir online. The election petition is ongoing and the legal teams from both parties in their quest to win the verdict for their parties have unleashed several allegations against each other.
The election petition has been discussed at the Supreme Court for the 11th time though it was presumed to come to an end in a much earlier time frame.
Lawyer Akoto Ampaw, the lead council for the second respondents whiles addressing the court and fighting the Ndc once again for a win in the election petition attacked Mr. Nunoo as a live video chat session was going on.
Mettle Nunoo was cross examined by the counsels for the 1st and 2nd Respondents. Mr. Robert Mettle Nunoo because of claims of an alleged health issue had to be cross examined via video call.
Lawyer Akoto Ampaw who from his personal assumptions and decisions trying to make more enquiries questioned Mr. Nunoo of what his health condition could be.
His statement was instantly arrested (seized) by the Chief Justice who made it known that it had been made clear that the health conditions of Mr. Nunoo would be kept private and that shall prevail.
Content created and supplied by: HotNewsgh_official (via Opera News )