The legal banter between the Audit Service Board and Daniel Yao Domelevo, Auditor General, is getting fascinating. 
The legal altercation started when Daniel Yao Domelevo accused and surcharged the former Senior Minister, Yaw Osafo Marfo, for unlawfully overseeing the payment of $1 million to UK firm, Kroll Associates, for know work done. 
Osafo Marfo debunked the allegations that were levelled against him by the Auditor General. 
Nonetheless, Daniel Yao Domelevo was asked to take mandatory accumulated leave. His leave was extended from 123 to 167 after he questioned the motive of it. 
His deputy, Johnson Akuamoah Asiedu, took over from him as an acting secretary. 
The recent development to the story is that the Audit Service Board has questioned the nationality and retirement age of Daniel Yao Domelevo. 
According to the Audit Service Board which is headed by Professor Edward Dua Agyeman, Daniel Yao Domelevo was born on June 1, 1960 at Agbatofe in Togo. The board derived their evidence from a Social Security and National Insurance Trust (SSNIT) form that was filed by the Auditor General himself. 
Therefore, his retirement age occurred on June 1, 2020 and not June 1, 2021. 
However, the President of IMANI Ghana, Franklin Cudjoe, has asked the President, Nana Addo Dankwa Akufo-Addo to stop the "madness" that is going on at Audit Service Board. 
Franklin Cudjoe believes that there is deliberate scheme to remove Daniel Yao Domelevo regardless of his competency. 
He wrote that 
"The Audit Service Board is relentlessly machiavellian in searching for Domelove's 'faults'. Herh! I wonder why its Chairman is still at post now that his sidekick, Osafo Marfo's office has been disbanded! Mr. President, please stop the madness going on at the Audit Service!!"
He wrote this on Facebook today.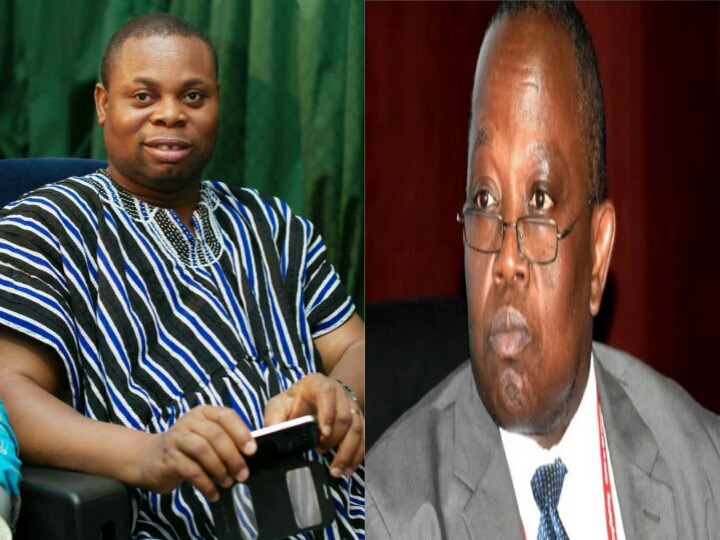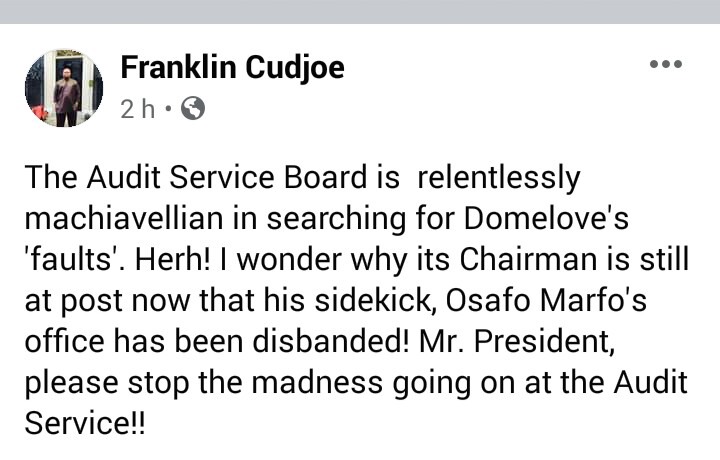 Content created and supplied by: News_365 (via Opera News )