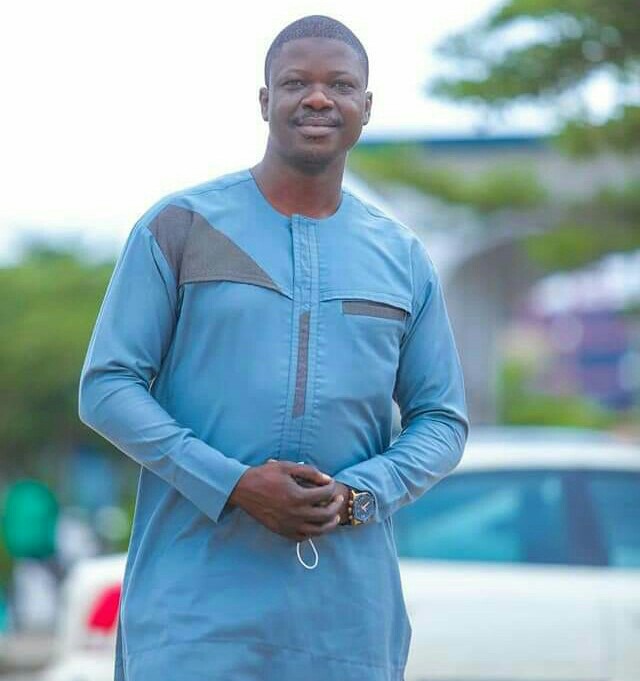 The media, Civil Society Organizations, religious groups and other paramount stakeholders in the democratic process of Ghana provide essential criticisms in order to keep the government on it toes 
Today, March 21, 2021 the renowned television broadcaster at Ghana Broadcast Corporation (GBC), Abdul Hayi Moomen, has questioned the silence of some political watchdogs who criticised the administration of the previous government. 
According to him, these political watchdogs did countless objective analysis to vituperate the policies and practices of the previous administration but they cannot utter a word under the current administration of President Nana Addo Dankwa Akufo-Addo. This is because they have become the political lapdogs of this current administration.
He wrote that 
"For many years, we were here with some people doing 'objective' criticism of the government. Then in the last four years plus, some of those people have been extremely quiet. Apparently their mouths are full. 
And as they say, its rude to talk when you have food in your mouth.
I know 5 of them. How many of them do you also know?"
He wrote this on his Facebook page today.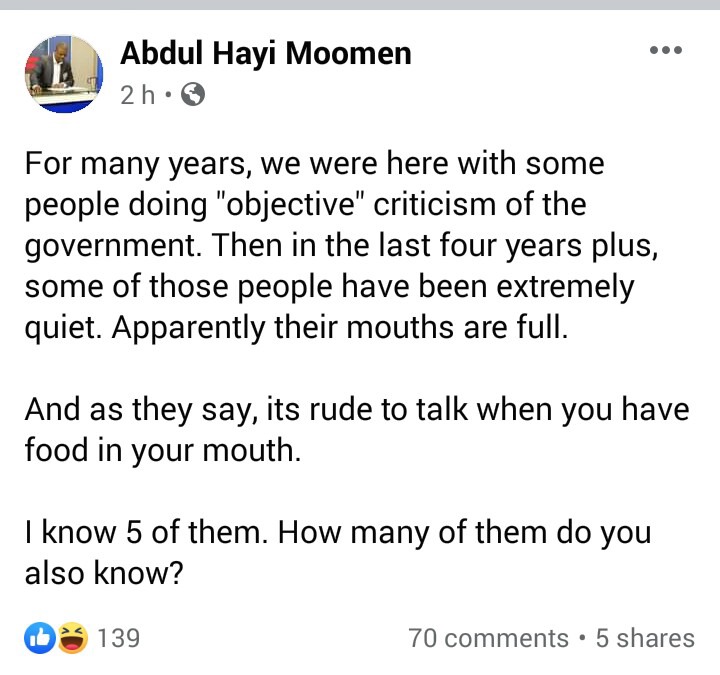 Content created and supplied by: News_365 (via Opera News )