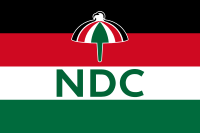 Launching an attack on Facebook yesterday, Dela Kofi, charged the rank of the file of the NDC to rise up "demand change in leadership" to reflect the technological trends of the 21st century arguing that "fanciful" labelling of the party's witnesses by the Supreme Court is the basis for claims. 
"For the Supreme Court to describe witnesses of the NDC in the election petition case as "Fanciful Witnesses" should be a serious label that should awaken the rank and file of the party to demand change in leadership for new and refreshed way of doing things to reflect current technology trends."
He then continues to push his belief that the current leadership represents mediocrity, cult worship and sycophancy saying "positive defiance" must be enforced in honour of JJ Rawlings by speaking truth to duly elected national executives.
"Comrades, the struggle to rescue our party from collapse begins immediately and nobody must entertain mediocrity, cult worship and sycophancy. Let us rise up and speak truth to power no matter whose ox is gored. Our founder Jerry John Rawlings taught us POSITIVE DEFIANCE and this is one of the golden opportunities to light up the flame in his honour. This party must continue the legacy to bequeath Ghana development on all fronts."
"And demanding for public disclosure of pink sheets or collated figures from the 2020 election is the first step towards reorganizing our party base!"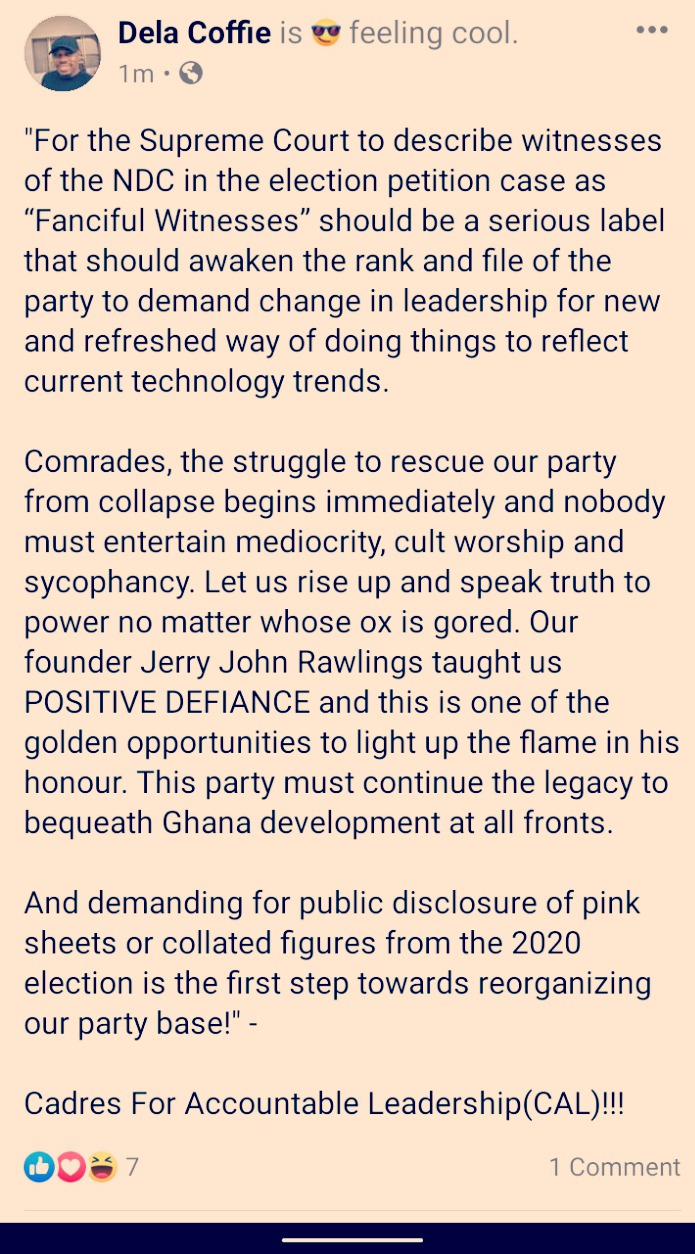 NDC faced a wave of verbal attacks from insiders who broke ranks with the party, following the outcome of the primaries that saw Former President Mahama re-emerging as the flagbearer of the umbrella party in 2019.
Although, the party suspended and expelled some of these big known internal critics such as Stephen Atubiga, Koku Anyidoho and Allotey Jacobs they have never stopped hitting hard the party, with their utterances.
Content created and supplied by: Hit-Girl (via Opera News )