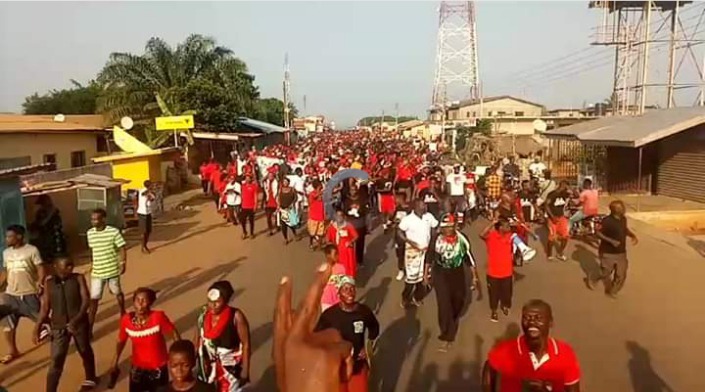 Accra News is reporting, a member of the Seventh Parliament of the Fourth Republic, Dr. James Klutse Avedzi, and some NDC executives organised a Heath walk in a suburb of Ketu North, Dzodze.
Accra News sources have it that the tides in Ketu North are turning in favour of the NPP.
Our reliable sources can confirm Mr. Dzemesi, the current Minister of Chieftaincy and Religious Affairs is doing all within his powers to bring the elephant party into power in the heartland of the NDC.
As things stand, the race between Mr. Dzemesi and Dr. Avedzi is unpredictable and beyond the scope of pollsters or focusers.
In 2016, the official certified EC's results in Ketu North Constituency is as follows.
Dr. Klutse Avadzi won 65.45% of the total votes cast representing 25260 while Mr. Dzemesi lost 37.94% of the total votes cast representing 15596.