Hello lovely readers. Kindly click on the +Follow button in order to get access to all my newly published articles. Please remember to share with your friends out there.
18th February,2021: Parliamentary release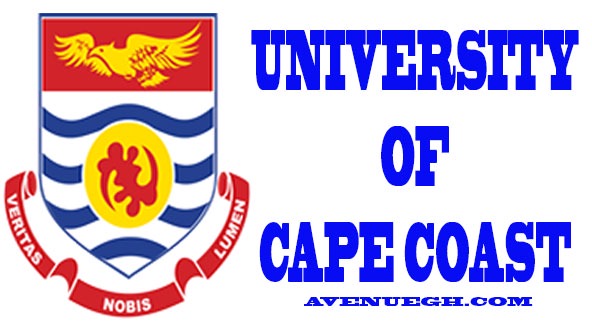 UNIVERSITY OF CAPE COAST PARLIAMENTARY COUNCIL.
The list of successfully vetted applicants for positions as members at large for the 18th Parliament is published for notice of the general student body.
Membership is structured along voting membership (full membership status) and non voting membership (for mentoring). Members who did not qualify are not recommended by the committee for consideration.
Qualified members are to make themselves available for caucus meetings and the inauguration of the 18th Parliament where they may be sworn in. Detailed information of such sessions will be communicated via the same channels.
Members are to note that the report is released pending final approval of the House, for the sake of notice under the extra ordinary conditions. 
*LIST OF QUALIFIED VOTING MEMBERS*
3. Abduali Rahman
4. Nadine Ibilolo Jaja
5. Daniella Oppong Atiemo Kwafoah
6. Akpekpe Dzidzinyo
7. Godfred Nana Sakyi Boakyi 
8. Julius Pamfo
9. Jacklin Ballang 
10. Daniel Ofori Hanuka 
11. Patrick Owusu
 12. Eric Forkuo Domfeh
13. Agyei Enock
14. Michael Addae Wiredu
15. Foster Nana Fosu Opoku
16. Ibrahim Mamudu
17. Donty-Laar Mohammed
18. Philip Itiun 
19. Joel Kwao
20. John Ankomah
*LIST OF NON-VOTING MEMBERS*
1. Appiah Adutwum 
Not qualified 
2. Perculia Agyekumwaa Takyi
Not qualified
Thank you
✍🏾Signed...
Hon. Felicity Sena Dogbatse
(1st Deputy Speaker and Chairperson, AppointmentsCommittee)
...Signed...
Mr. Jacob Martey
(Clerk to Parliament)
0261203101
Sanctioned by:
Rt. Caleb Otabil
(Speaker)
Do you think these leaders listed above can do the work appropriately, And so they deserves the mantle?
Thanks for reading my article. Please do me a favor by clicking on the +Follow button in order to get access to all the juiciest news inside UCC
Like
Share
Follow
Comment
Content created and supplied by: Davidographix (via Opera News )