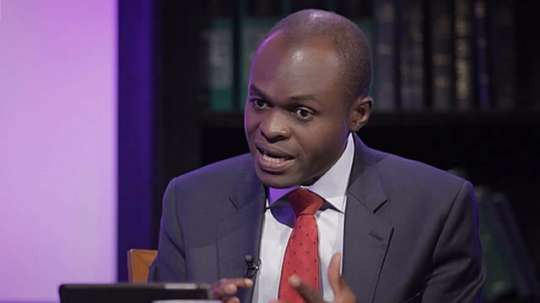 Private legal practitioner, Mr Martin Kpebu has opined that Mr John Mahama and the National Democratic Congress (NDC) have gained largely from the 2020 election petition at the Supreme Court of Ghana.
Lawyer Kpebu said his observation is based on the refusal of the EC boss, Mrs Jean Adukwei Mensah to testify in court and the impression it has created in the minds of those in the middle.
Speaking on Citi Fm on Saturday, 27 February 2021, Mr Martin Kpebu argued that although the final verdict is yet to be give by the supreme court, he believes that the NDC has made huge gains with respect to electoral psychology.
"This case has shot up NDC's chances in 2024. The EC made some mistakes and a lot of us didn't think this is something she should run away from. Mrs Jean Mensah could have mounted the box. Afari Gyan made a similar mistake in 2012 and so he mounted the box; it didn't change the results of the election. But by Madam Jean Mensah refusing to to take the box, people in the middle are having thoughts about it: what is it at all that she is running away from? And that has been sown deep into the minds of people. So that is a huge gain for the NDC.
"Electoral psychology is at the bottom of this case. So don't count the fortunes of the NDC or Mr Mahama just at the final verdict that the supreme court will give, he stated"
Speaking further, he noted that just as in 2012, the 2020 election petition has enhanced the confidence in Ghana's democracy.
Meanwhile, the apex court has informed the parties that a final verdict on the petition would be given on Thursday, 4th March 2021.
Content created and supplied by: [email protected] (via Opera News )