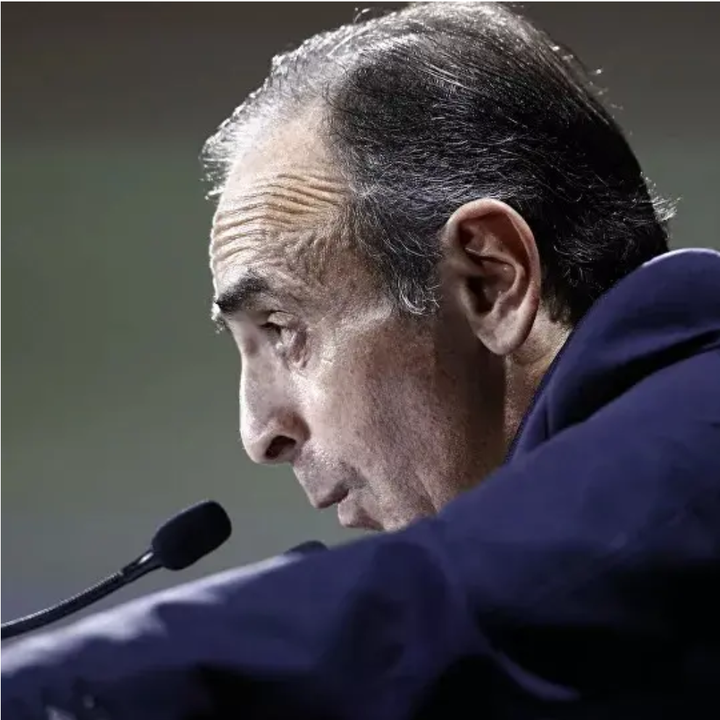 While the National Assembly is working on a reform of development aid, Eric Zemmour has castigated the hand extended to African countries, on CNews. The polemicist claimed that this aid gave rise to a form of resentment and detestation, especially when it came from countries that colonized the continent.
On CNews, Eric Zemmour criticized the logic of aid to Africa, especially those coming from Europe, believing that they fueled resentment. He also denounces a strategy rooted in the past.
Éric Zemmour also wondered about the criteria for awarding this aid. He pointed out political and ideological rhetoric concealing a form of interference.
"I think we have to stop helping Africa. It arouses resentment and loathing from the people who help. People who are helped hate those who help, especially when it is the former colonizer, "he said on the channel.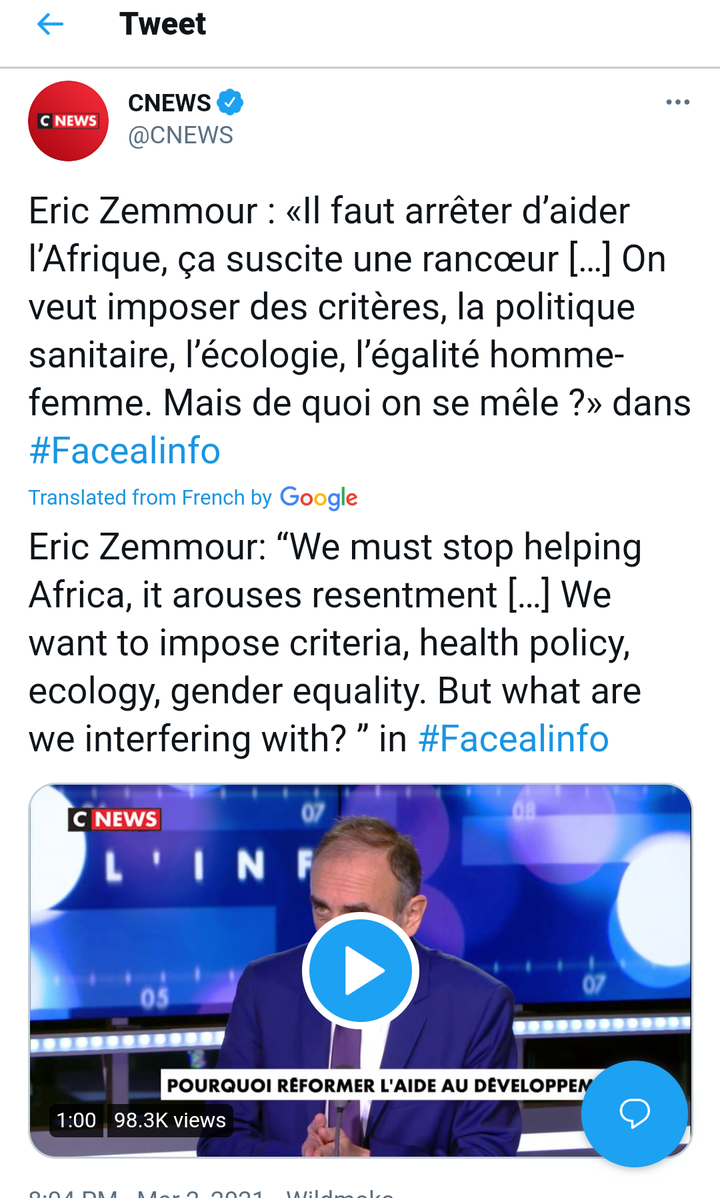 The polemicist, who could be tempted by a presidential fate, also felt that current development aid to Africa no longer corresponded to modern requirements.
"We are going to impose criteria, health policy, ecology, gender equality, gender policies ... but what are we getting involved? As usual we want to impose our ideology on people who don't care, "he explained on the news channel.
Criticizing a strategy that "smacks of the 1960s", he explained that the situation of African countries was no longer the same today as after their independence. He also compared the development in Africa with that of the former colonies in Asia.
The polemicist also said that development aid counterbalanced French military interventions on African soil, in order "not to awaken the ghost of colonizing France". He concluded by denouncing a French policy on the continent "steeped in contradictions". "The French administration has never known Africa so little," he said.
"We act as if we were still in 1970. In 1970, all these countries were emerging from independence, were poor, had no state structures, so the former colonial power was helping them, it was human. Today, there has been globalization, the Asian countries which had also been colonized have developed at a phenomenal speed, without help", recalled Éric Zemmour.
Content created and supplied by: Sunshine_News_Media (via Opera News )