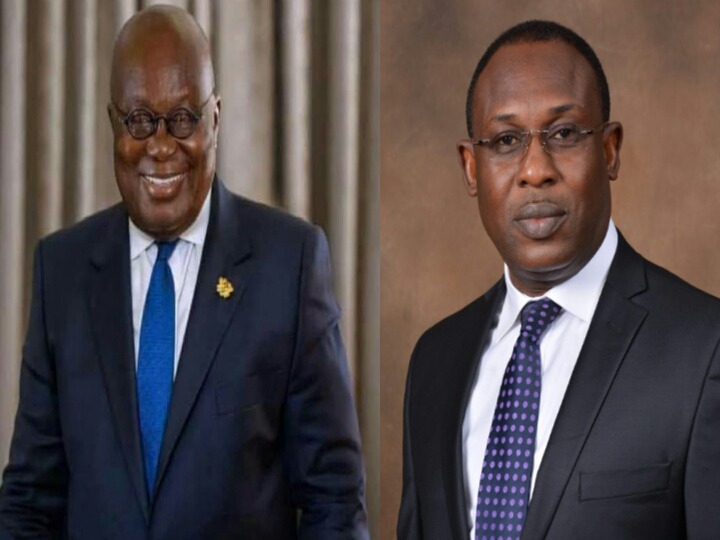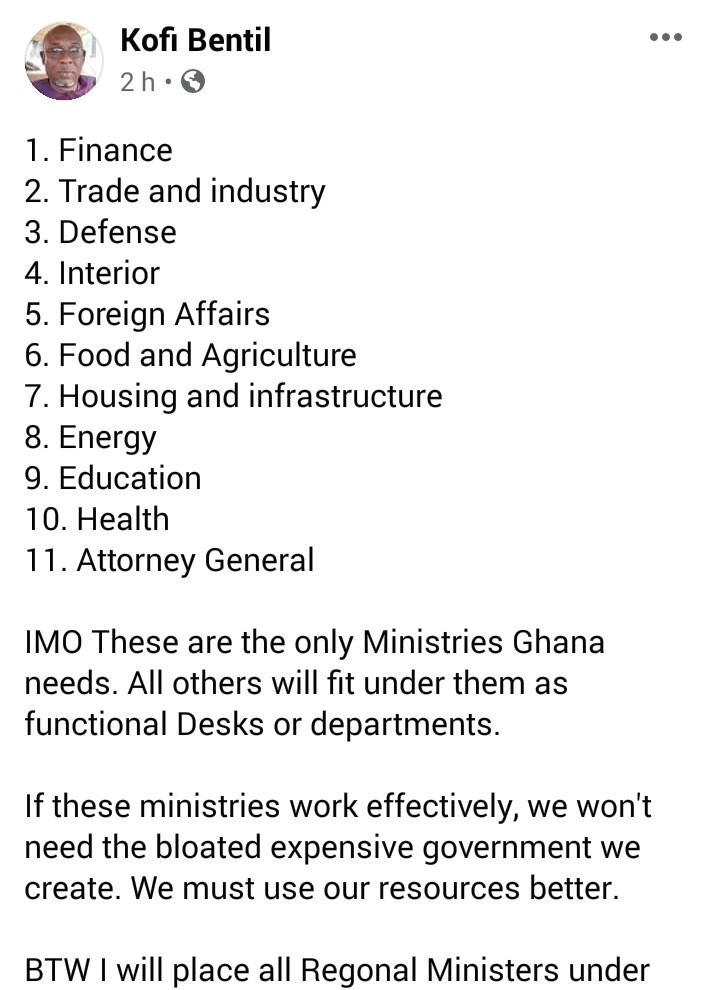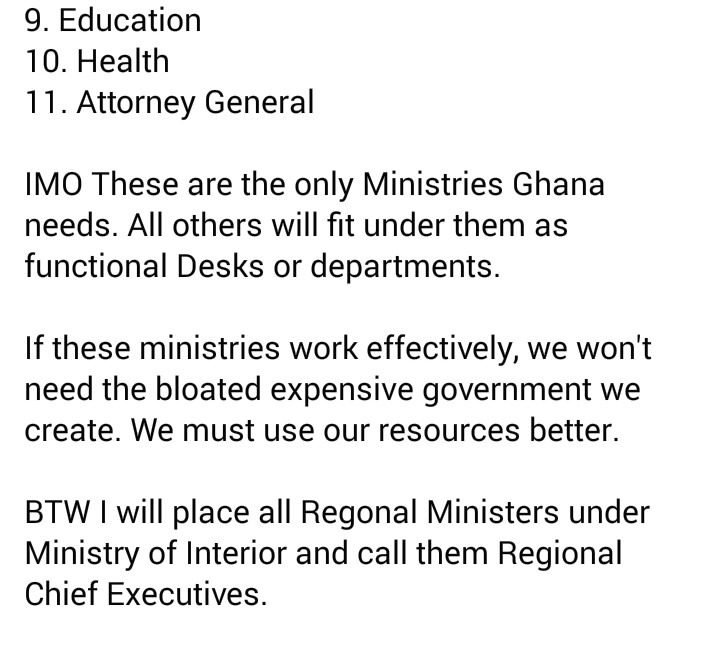 On January 21, 2021 the Vice President of IMANI Ghana, Kofi Bentil, outlined the ministries Ghana needs in order to eschew unnecessary expenditure at the detriment of public purse.  
He asserts on his Facebook post that Ghana only needs these 11 ministries. They are Finance, Trade and industry, Defense, Interior, Foreign Affairs, Food and Agriculture, Housing and infrastructure, Energy, Education, Health and Attorney General. 
According to him, other ancillary ministries can act as a functional desk or department under the 11 major ministries. 
He believes that if these ministries work effectively and positively, the government will save the scarce resources and channel it to other productive sectors. 
He further stipulated that government should put all Regional Ministers under Ministry of Interior and named them Regional Chief Executives.
He is of the view that these policies will save government from paying wasteful salaries and enumerations to inefficient or dormant ministries.  
His asseveration is based on the current ministers President Nana Addo Dankwa Akufo-Addo has nominated for parliamentary approval.  
He wrote that 
"These are the only Ministries Ghana needs. All others will fit under them as functional Desks or departments.
If these ministries work effectively, we won't need the bloated expensive government we create. We must use our resources better."
Content created and supplied by: News_365 (via Opera News )