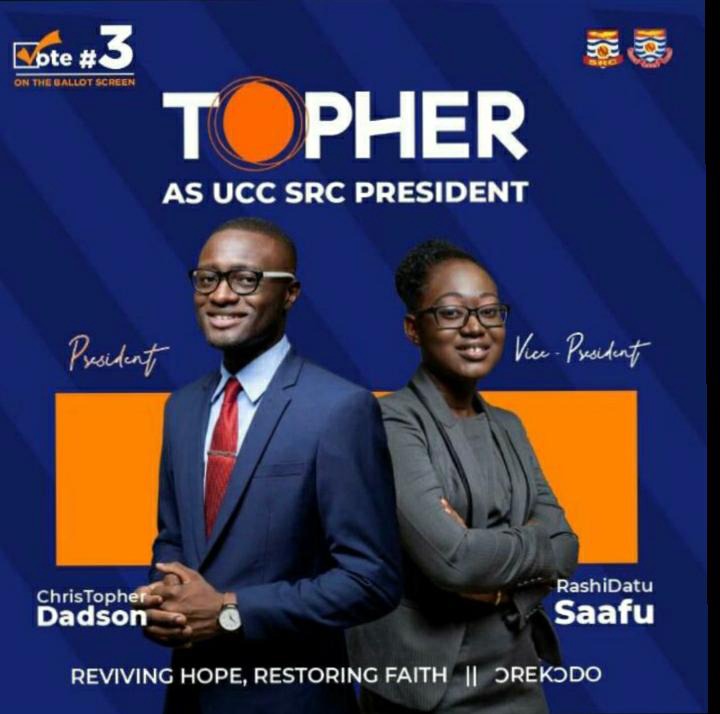 Various universities in the country have/are conducted/conducting their SRC leadership positions elections. These elections are sometimes fiercely contested.
University of Cape Coast (UCC) has conducted their SRC election some few days ago. It was a fierce contest between Ayandeba, Topher and Gordon.
At the end of the election this was the result as certified by UCC Electoral Commission:
Inusah Ayandeba - 2792 (23.81%)
Christopher Dadson (Topher)— 5570 (47.10%)
Edward Gordon — 3485 (29.30%)
From this results it can be seen clearly that Topher won the election. In UCC SRC election the winner is by majority votes and not 50% + 1 votes like in our national election.
But on a critical analysis of the percentages of vote that was allocated to each of the contestants, the summations of them is Marie than 100%. This has caused a social media user to ask for answer as to why such a great university will have their calculations wrong.
When you add 23.81 + 47.10 + 29.30 = 100.21%. This causes doubt in the minds of supporters of the various aspirants.
One of such supporters is Mr. Akwasi Dwomoh Ampofo who is calling for his aspirant Gordon to go to court over the results.
Below is screenshot of the post: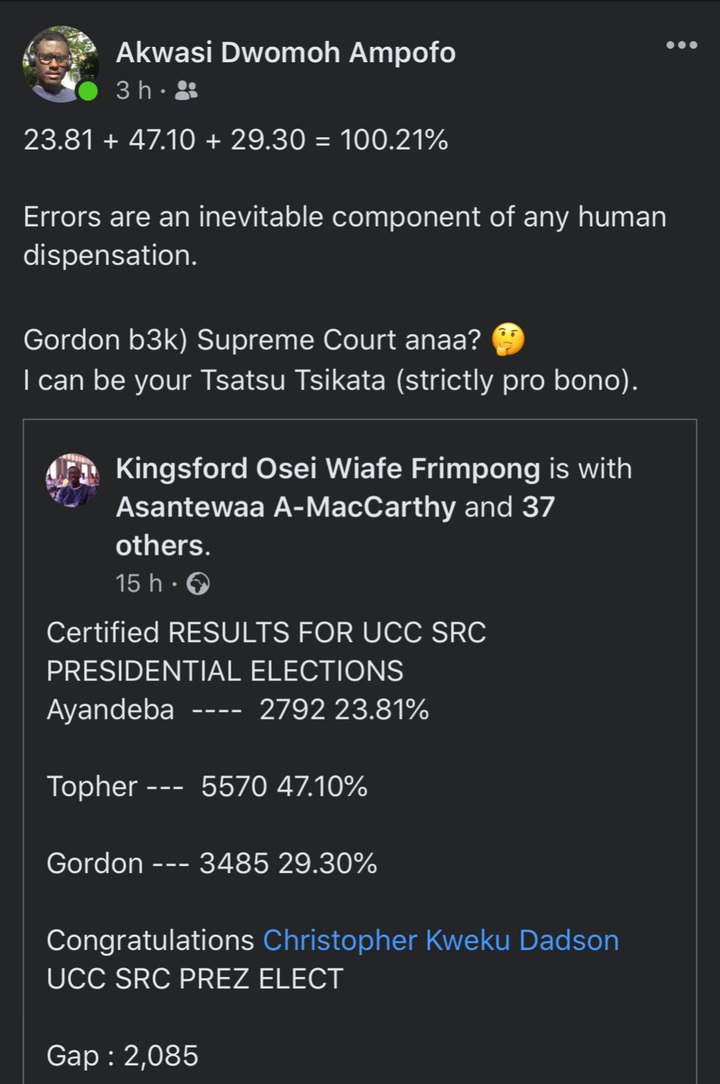 Content created and supplied by: DannyBoi288 (via Opera News )