Use Collective Resources of the Land for The Collective Good of the People - Ivor Greenstreet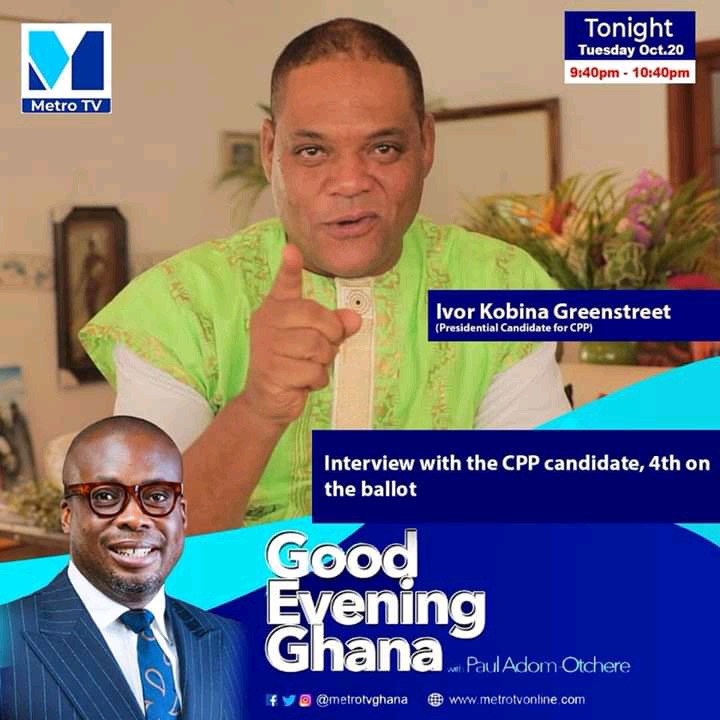 By Bala Ali
Ivor Greenstreet, the Convention People's Party (CPP) Presidential Candidate, revived my appetite for socialist philosophy when he appeared on Metro TV's Good Evening Ghana show on October 20, 2020.
The CPP Presidential Candidate demonstrated high level of wisdom and competence in his interaction with Paul Adom Okyere, the host of the programme. He was asked about his impression on his position on the recently released ballot for the 2020 general elections. He was very positive. Unlike his opponents, his explanation defied superstition. He said that they in the CPP are very much comfortable with their number 4 position because it consonates with their slogan, "A vote 4 CPP is a vote 4 the people."
At this point, he was lured into the free SHS education policy. The host wanted to know if he subscribes to it. As a defender of the socialist democratic philosophy, he admitted that the free SHS is the best thing that ever happened to Ghanaians. To him the collective resources of a land should be used for the collective good of the people. This objective position of Mr. Ivor Greenstreet attracted destructive criticism of the NDC serial callers who tagged him an NPP stooge but he ignored them.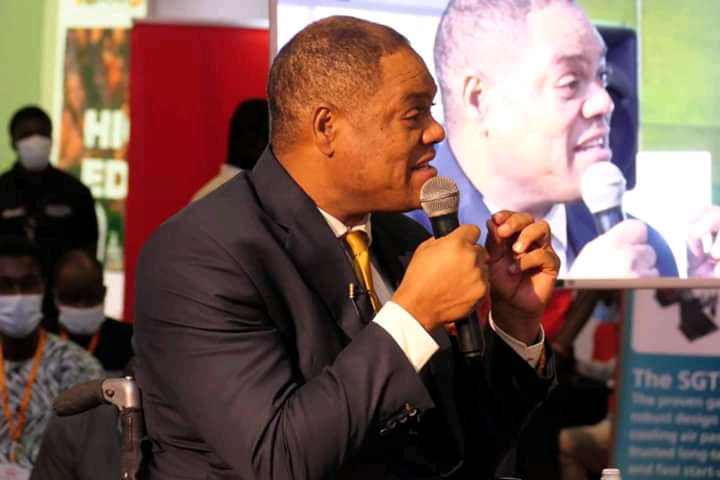 In defending socialist philosophy, the orator, lawyer and politician, took his viewers to the Singaporean miracle. He observed that Singapore, an emerging world class economy is deeply in bed with socialist philosophy. According to Ivor Greenstreet, 80% of housing and accommodation issues is controlled by the Singaporean Government. He also asserted that the Singaporean Government contributes 25% of its GDP. By this, he believes that if socialist policies would be executed properly, Ghana would grow faster. He also said that the level of development in Ghana calls for socialist policies.
Before I hooked off to sleep so that I could prepare for the following day hustle, the CPP man of the moment, caught my attention with an issue I think the NDC and the NPP should be talking about. Ivor Greenstreet does not understand why the poor Ghanaian masses are struggling to survive both in service and at pension while politicians take huge sums of money home in the name of a certain article called Article 71. He promised to amend that aspect of the constitution to save public purse from the piggish interest of politicians.
I want to use this opportunity to appeal to the other media houses to also give the CPP Presidential Candidate their current affairs programmes to sell their ideas. If not for anything, it will enlighten Ghanaians to drop the retrogressive Okada business debate and demand for better structural policies from the NDC and NPP.
Please follow alibala4real for more stories and articles from analytical perspective.
Content created and supplied by: alibala4real (via Opera News )