Mahama and Nana Addo, who will you vote for in December election?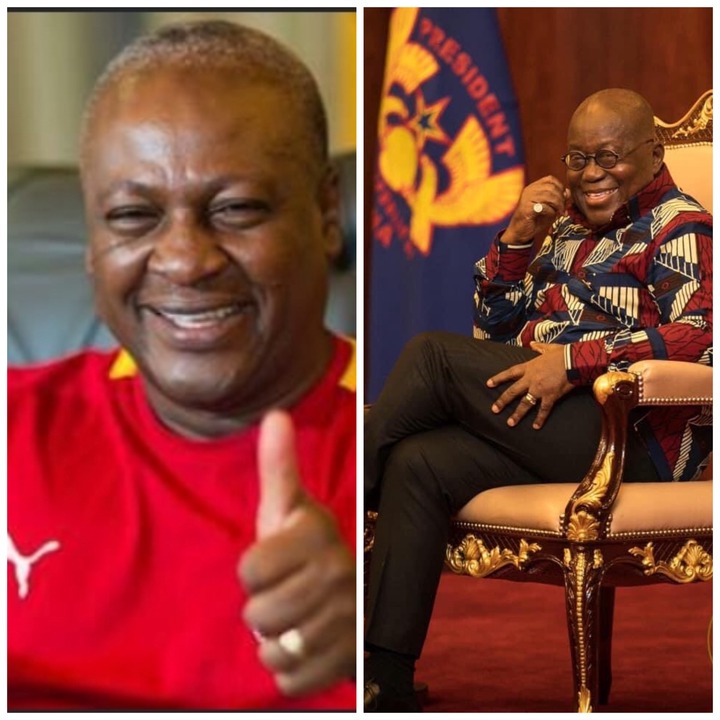 Election 2020 is just around the corner. The election fever is in the atmosphere. Businessmen and women are going to decide based on Manifesto.
The Youth are also thinking about who to lead the country for another four years who will create more jobs and initiatives for Youth Development.
The NDC is noted as party for infrastructure when they are in power whiles the NPP is also noted as Policies Government.
As the Scriptures says , there is time for everything and it's time for Ghanaians to choose their President for the next four years. Who will you vote for? President Nana Addo or John Dramani Mahama.
Former President Mahama was the Vice President in Ghana under Attah Mills government before he became President of the Republic of Ghana . Under Mahama government he was able to Implement Progressive Education under better Ghana Agenda in some selected regions. He constructed E blocks( community day shs ) , he constructed Many interchange example is Kwame Nkrumah circle interchange. He constructed Kumasi tafo market , kejetia ultra modern market etc .
President Nana and his NPP government in Three and half well have done extremely well. They have fulfilled their Main Campaign Promise Free SHS. The NPP government have Solved Low shedding (dumsor) in the country . They have initiated Nation builders corps (NABCO) to reduce unemployment rate in the country .
We can't talk about jobs creation under nana addo government without mention one district one factory in which some factories are working and other are also in the construction stage.
With this summarized achievements of John Mahama and President nana addo , who do you think deserve addo four years??
Comment and share
Content created and supplied by: NhyirabaInforms (via Opera News )