Samuel Nartey George an MP for Ningo-prampram constituency.
He is a member of the National Democratic Congress. In November 2015, he defeated the incumbent E.T Mensah to represent the party 2016. He is currently a member of the seventh parliament of the fourth Republic of Ghana representing Ningo-prampram constituency's.He was born in the year 22 January 1988, a leader and a Ghanaian politician.
Sam George was declared the winner of the ningo- prampram constituency parliamentary elections by polling 23, 860 votes representing 63% to defeat the closet contender, Mr Sylvester Tetteh of the NPP. Who polled 13,588 votes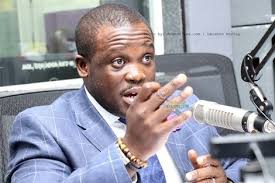 According to Sam George no MP legislative assembly can raise a word in support of homosexuality. He continued by saying I dare anyone member of parliament to stand up and say he will vote against our motion
For him MPs who supports homosexuality must be sacked or expelled of. On his interview with tv3 he said the laws of Ghana clearly frowns upon homosexuality and that practice cannot be condoned in this country.
Content created and supplied by: Natolamide (via Opera News )