Having witnessed the two major controversial Presidential Election Petition hearings in Ghana. I have noticed some considerable number of differences between the 2020 Presidential Election Petition hearing and the 2012 Presidential Election Petition hearing. Below are the notable difference I have noticed.
Firstly, the total number of Supreme Court Judges vary. In the 2012 Presidential Election hearing, a total of 9 judges were available for the case. They include; Justice William Atuguba, Mrs.Justice Sophia Adinyira, Mr.Justice N.S.Gbadegbe, Mrs.Justice Vida Akoto-Bamfo, Mr.Justice Julius Ansah, Ms Justice Rose Constance Owusu, Mr.Justice Anim Yeboah, Mr.Justice Victor M.Dotse and Justice Paul Baffoe-Bonnie. However, the 2020 Presidential Election Petition hearing, has only seven Supreme Court Justices, namely; Justice Kwasi Anim Yeboah, Justice Getrude Torkornoo, Justice Samuel Marful-Sau, Justice Yaw Appau,Justice Professor Nii Ashie Kotey, Justice Mariama Owusu and Justice Nene Abayateye Ofoe Amegatcher.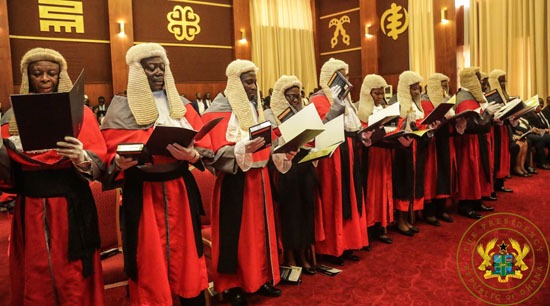 Secondly, the chief Justice during the 2012 Petition hearing, Chief Justice Goergina Theodora Woode was not on the panel for the Petition hearing since she was not the most senoir Supreme Court Justice at the time rather Justice Atuguba. However, the 2020 Presidential Petition hearing saw Chief Justice Anin Yeboah been the head of the panel since he is the most senoir Supreme Court Justice currently.
Thirdly, the Ghana Televison Live telecast of the 2020 petition hearing had a major setback being the fact that sign language translators were not used as compared to the 2012 petiton hearing. This I see to be unhealthy since the physically challenged are also part of Ghana.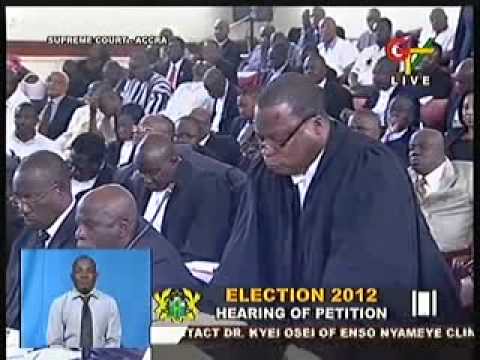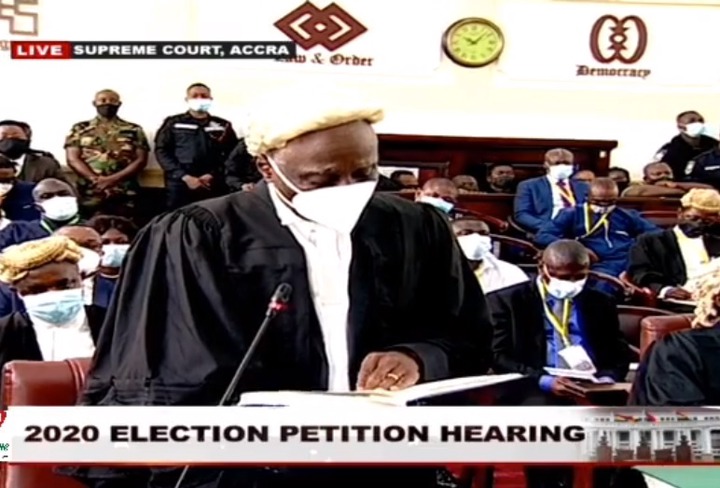 Fourthly, the chairman of the Electoral commision of Ghana during the 2012 Election, Dr. Kwadwo Afari Gyan mounted the witness box to address some concerns raised by the petitioners but the 2020 petiton hearing has seen otherwise, with Madam Jean Adukwei Mensah the current chairperson of the Electoral Commission of Ghana refusing to enter the witness box.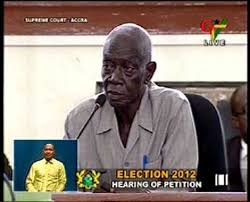 Fifthly, I have also noticed that, the EC chairman during the 2012 Election Petition hearing, Dr. Kwadwo Afari Gyan walked alone to the Supreme Court without any military escort, but Madam Jean Adukwei Mensah, the current EC chairperson is seen always being brought in by military escorts to the Supreme Court.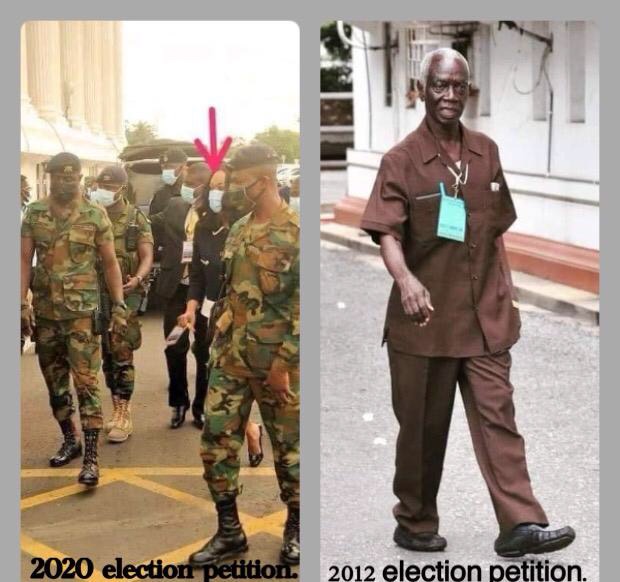 Sixthly, the 2012 Petition hearing took almost a year for the judgement to be made, but the 2020 Election petition hearing is set to end in not more than 42 days period.
Lastly, the Supreme Court panel had three women during the 2012 petition hearing namely; Mrs. Justice Sophia Adinyira, Mrs. Justice Vida Akoto and Ms Justice Rose Constance Owusu but the 202 Election Petition Hearing has only two women present on the panel. They are: Justice Gertrude Torkornoo and Justice Mariama Owusu.   
Content created and supplied by: TruthHubbAgency (via Opera News )