It is absolutely sorrowful and demeaning to hear what as Africans do to ourselves all because someone somewhere want to enrich themselves.
Covid 19 has devastated the world's economy to the very core and one would expect this is not the right time for anyone to want to make profit in the midst of all these adversaries.
When the $150 dollars PCR test was introduced at the Kotoka international airport,many well meaning Ghanaians raised concerns about the outrageous nature of the amount being charged.
As usual these calls never yielded any positive result as the initiators were bent on making millions out of the initiative. Even countries poorer than Ghana in the sub region were charging less amount as compared to what Ghana was charging.
This test though relevant has caused a lot of inconveniences at the airport for some citizens especially as a result of the outrageous nature of the amount involved.
During the vetting of the newly appointed ministers by his excellency Nana Addo Danquah Akufo Addo,a lot of revelations have been made with regards to the outrageous amount that was been initially charged at the airport.
All the right personalities who should have a very fair idea as who were the initiators of the deal have all denied knowledge of the contract of the $150 that was been charged at the airport.
It is very worrying for individuals like the minister of health, minister of foreign affairs and the former deputy of the ministry of health to all deny knowledge of the contract of this nature which is very close to their field of endeavour.
This goes a long way to buttress the point that when a black man is laughing and rejoicing,then definitely,he has taken advantage of his fellow.
So who are the people who superintended over the signing of this dubious contact. Have they ever accounted to Ghanaians the amount that has been raised so far ?
How can we Africans be so cruel to ourselves. Sadly in the midst of all these,our leaders can't be entirely blamed. This is simply because,most Ghanaians might even do worse when given the opportunity.
During the lockdown last year,we all saw how market women increased the prices of food items just to take advantage of the opportunity.
Until we get a change of mind as Africans and work for our collective good ,the continent of Africa and for that matter Ghana will continue to lick the butt of these whites and we will always love to travel to seek for greener pastures in foreign lands.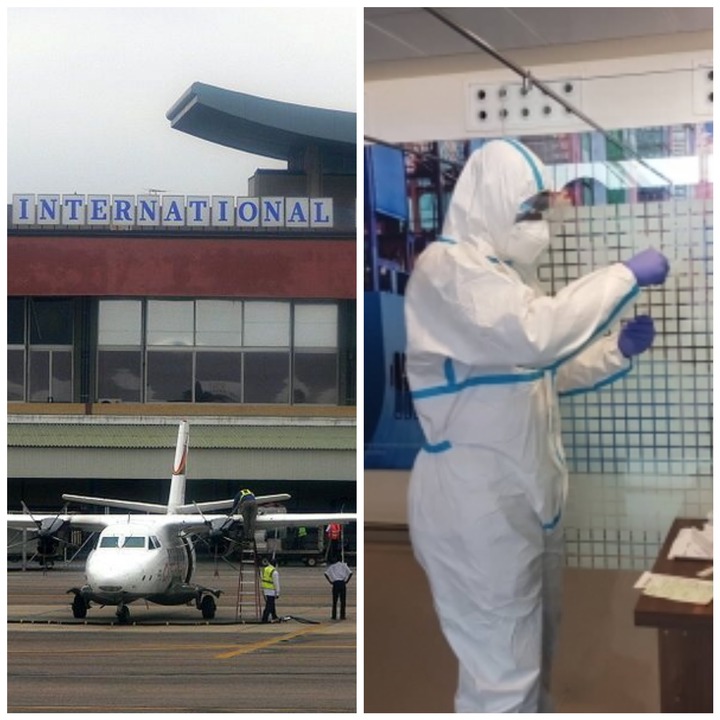 Content created and supplied by: Kofi3 (via Opera News )