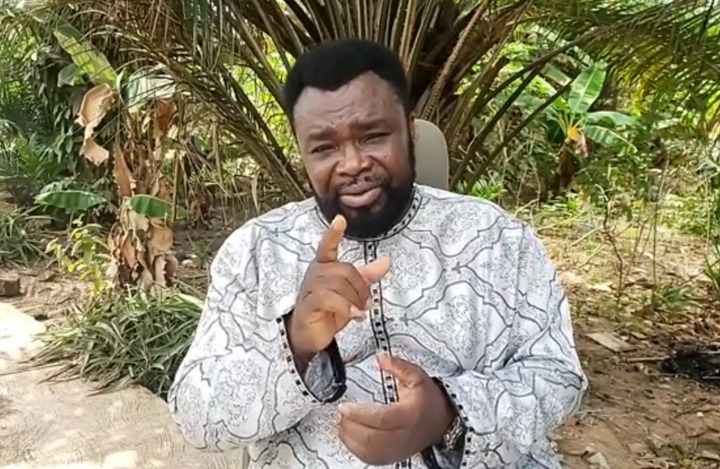 Many might be frightened after learning of what Prophet Joshua Adjei had promised to unveil tonight about a doom prophecy he's witnessed about the country. According to the Prophet, it has been revealed unto him that the nation will be plagued with unexplained deaths after some rains, which he indicated started yesterday. The Prophet who is the founder of Bread of Life Ministries feared the calamity would overwhelm many Ghanaians when they realize it happening.
Prophet Joshua Adjei in a Facebook video shared that the recent rains in the country must not be construed to be a blessing as he had seen the nation bereaved in the spiritual realm. He mentioned that many may take to several platforms to chastise him for speaking about the revelation yet he won't be cowed about the truth and message of God.
The Prophet mentioned that he saw corpses laid in caskets wrapped in Ghana flags matched to the cemetery, whiles it rained. He indicated the nation is doomed and until some intercessory prayer is said many lives would be lost.
He added that he would do his part to rescue the nation from that calamity, and would communicate the outcome in due course.
"You will think its showers of blessings but no... if you know the number of corpses in caskets that are raining into the country. They are wrapped with Ghana flags and are being sent to the cemetery. Don't belittle this. I said last Sunday that it's going to rain on the 17th and it shall be very serious. It won't wreak havoc but there is something spiritual about it. It's the work of the devil but you will find yourself in the cemetery before you realize the truth.
"There is a corpse that had been wrapped with Ghana flag. But I am praying to rebuke it. If I succeed, I will make it public if I don't I will do the same."
Prophet Joshua Adjei reiterated that the legal tussle about the 2020 presidential elections is not yet over and that the leaders of this nation and the political parties concerned must heed to his prophecy that was delivered weeks before the election.
Content created and supplied by: Tinch (via Opera News )