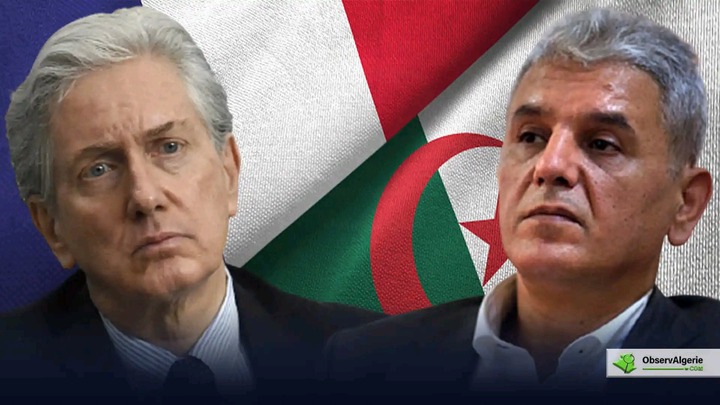 The French Ambassador to Algeria, François Gouyette, was received Wednesday at the RCD headquarters in El-Biar (Algiers). Were present at this meeting Mohcine Belabbas, the president of the RCD, as well as Ouamar Saoudi, national secretary for the coordination of the party.
The (RCD) president received, on Wednesday March 24, François Gouyette, the French ambassador to Algeria. Party chairman Mohcine Belabbas took the opportunity to challenge the French diplomat on his country's "interference" in Algeria's internal affairs.
Mohcine Belabbas castigates Emmanuel Macron
After having "questioned the ambassador on France's treatment of memorial issues, including colonial crimes, reduced to a few symbolic acts", Mohcine Belabbas questioned the French diplomat on "the recurring interventions of French officials, including the head of the 'State itself (Emmanuel Macron, Editor's note), who give themselves the right to speak on the international scene of issues internal to Algeria, "we can read in the party's press release.
On its official account, the party said that the interview, which lasted an hour and a half, had "focused on the analysis of the political, economic situation and bilateral relations between Algeria and France". During this meeting, the president of the RCD, Mohcine Belabbas, notably displayed his dissatisfaction with the interventions and "interference" of France in the internal affairs of Algeria.
The president of the RCD considered that the speech of the tenant of the Elysée was "not a simple interference but the revelation that France is in charge of a road map for our country". He also told Macron that "it is precisely the repeated interventions of official France in the sovereign choices of African countries that pose a problem".
It should be noted that this is not the first time that the president of the (RCD) has shown his annoyance at the actions of French President Emmanuel Macron. In November 2020, President Macron expressed, in an interview with Jeune Afrique magazine, his desire to "help" President Tebboune "so that the transition is successful in Algeria". A media release that greatly displeased Mohcine Belabbas.
Content created and supplied by: African_Queen (via Opera News )