The covid situation is getting scarier by the day but no one one seem to care. Why do we want to do a great disservice to ourselves as Ghanaians.
Checks at the website of the Ghana health service paints a very gloomy picture about our covid 19 situation.
The country has recorded more than 700 new cases and those who have succumbed to the disease has unfortunately risen to 561 which is a very sharp increase in the number of deaths recorded.
Unfortunately,this dangerous monster is lurking around at our backyards but we go about our daily lives as if there is nothing at stake. One can decide to keep quiet since we owe our individual lives but the saddest part is that,you may decide to do your bit to adhere to all the safety protocols but someone's negligence may get you infected.
What has made matters worse is the new variant which is capable of infecting every age bracket and the result can prove fatal. What experts now fear is the complications that one can develop after recovery.
According to medical experts, aftermath of covid 19 recovery can results in impotency in men and multiple organ failures among the general populates.
As was clearly stated by the president in one of his addresses,the virus cannot spread on its own,it is people that spread the virus. So what needs to be done is to limit human to human interactions to limit the spread.
This limitation of human to human interactions calls for closure of schools, ban on all religions activities and mass gatherings.
This when done for some considerable amount of time, will help curb the spread and ease pressure on our health professionals to get ample time to adequately take care of those who are already hospitalised.
The nation cannot boast of many modernized hospitals with state of the art medical equipments to handle the covid 19 in the extreme so why do we seemed relax and things are gradually getting out of control.
It is sad the nation now records daily deaths unlike the previous episode so we can't afford to play games this time around.
All well meaning Ghanaians should come together and call upon the powers that be to put the right measures in place to bring the situation under control.
Ghana cannot afford to further loose very astute individuals that have already succumbed to the pandemic. Lockdown is not needed just the limitations of the avenue for human interactions can do the trick.
Please let us adhere strictly to the safety protocols and stay safe...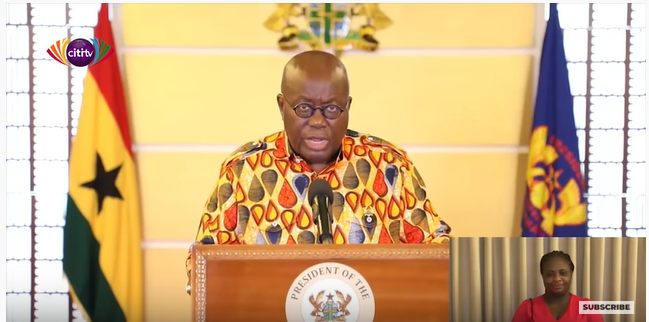 Content created and supplied by: Kofi3 (via Opera News )